2018 Marquette University Digital Summit Training Workshops
Description
Practical hands-on instruction to elevate digital communication
The Digital Summit Series pre-summit workshops are your chance to update your knowledge and sharpen your skills on integral digital tactics for your organization. Each workshop will give you practical training you'll be able to use when you get back to the office.
Sign up for one or multiple 2-hour sessions at $99 per workshop. Each class is limited to 20 people per session.
Topics include:
Social Media Analytics

Google Analytics

Infographics 101


Web Tools for Social Media Graphics

Video for Social Media 101

Mobile Photography

Snapchat and Instagram Stories for Strategic Communication
The Pre-Summit Workshops will be held on Tuesday April 10 and Wednesday April 11.
PRE-SUMMIT WORKSHOP SCHEDULE:
TUESDAY
9 am - 11 am
Video for social media (Johnston Hall Room 310)

Noon - 2 pm
Mobile photography (Johnston Hall Room 302)
2 pm - 4 pm
Snapchat and Instagram Stories for Strategic Communication (Johnston Hall Room 310)
WEDNESDAY
9 am - 11 am
Web tools for designing graphics (Johnston Hall Room 134)
Social media analytics (Johnston Hall 310)
1 pm to 3 pm
Infographics 101 (Johnston Hall Room 134)
Google Analytics (Johnston Hall Room 327)
---
Class descriptions
Snapchat and Instagram for Strategic Communication
Snapchat and Instagram have become a legitimate distribution outlet for the media, including use by CNN, the Wall Street Journal, Vox, Mashable, Buzzfeed and many more. This training will explain why Snapchat and Instagram Stories have grown so dramatically and how they have become the key platform for engaging Millennials and Gen Z. This instructional session will use show how marketers can harness the engagement of the Instagram Stories and Snapchat platforms to respond to unfolding events in real time and (believe it or not) even tell substantive stories.
Video for Social Media
Instructor: Tim Cigelske - Director of Social Media at Marquette University
Short-form video meant to be watched in social media is becoming the dominant way many people experience their news feeds. "We're entering this new golden age of video," Mark Zuckerberg recently told BuzzFeed News. "I wouldn't be surprised if you fast-forward five years and most of the content that people see on Facebook and are sharing on a day-to-day basis is video." In this workshop, get an overview of the options for producing short-form video, including Vine, Snapchat, Facebook Live, Periscope, YouTube, Instagram video and more. Then learn how to produce quick and entertaining videos from six seconds to six minutes using tools and apps like Animoto, Magisto, Adobe Spark and more.
Social Media Analytics
Instructor: Tim Cigelske -- Director of Social Media at Marquette University
Analytics are more than just graphs and numbers. Using social media analytics and measurement requires a strategy that informs what you measure, and how you can move closer to your goals. This course will walk participants through a six-step guide to getting started and advancing an analytics strategy. Recommended for beginners to intermediates and anyone who wants to better understand measuring a social media strategy.
*Bring your own laptop to this session
Google Analytics
Instructor: Tim Baumgartner – Vice President of Analytics at Laughlin Constable
Topics covered will include best practices for measurement planning, defining goals and prioritizing KPIs. The hands-on, entry level Google Analytics training session will include: basic tracking implementation; all the data captured in the audience, acquisition, behavior and conversions reports; pageviews and events reports; frequently used report paths; tips & tricks to filter or segment data; customization using advanced segments; custom reports & dashboards and new features. The course will also provide examples of how Laughlin Constable uses Google Analytics data to help its clients grow their business.
Mobile photography: How to shoot, edit and create memorable photos from your smartphone
Instructor: Mike DeSisti -- Photojournalist and multimedia editor at the Milwaukee Journal Sentinel.
As photographer Chase Jarvis once said: "The best camera is the one that's with you," mobile photography is on the rise because most of us keep our phone with us all the time. This workshop will show you how to use your smartphone to capture amazing photos on-the-go. You will learn basic photography principles (such as composition and lighting), creative editing techniques and shooting tips you can apply to your mobile phone. In addition, the session will cover Smartphone gears and iPhone video. While the workshop is geared toward iPhone users, people using other devices will be able to benefit from the workshop as well. In addition to native iPhone photo editing functions and iMovie, a few photo editing apps such as Snapseed and PS Express, available in both iOS and Android platforms, will also be demonstrated. During this hands-on workshop, participants will have an opportunity to take and edit photos to be reviewed by the instructor.
Infographics 101
Instructor: Jennifer Harpham, freelance designer
Infographics are everywhere and consumers love them. They are an important tool for communicators who want to tell stories visually and quickly. Studies showed that visual contents are more engaging and convincing. And we tend to remember more what we see than what we read. Infographics are great branding tools and they are proven to increase fast traffic to your websites. In this hands-on workshop you will learn how to create an infographic with effective and eye-catching designs and visuals that will best tell your story.
Web Tools for Designing Graphics
Instructor: Jennifer Harpham, freelance designer
Learn how to use Canva's drag and drop features and professional layouts to design consistently stunning graphics. Easily create beautiful designs and documents for social media graphics, invitations, presentations, flyers, business cards, website headers, posters, and much more.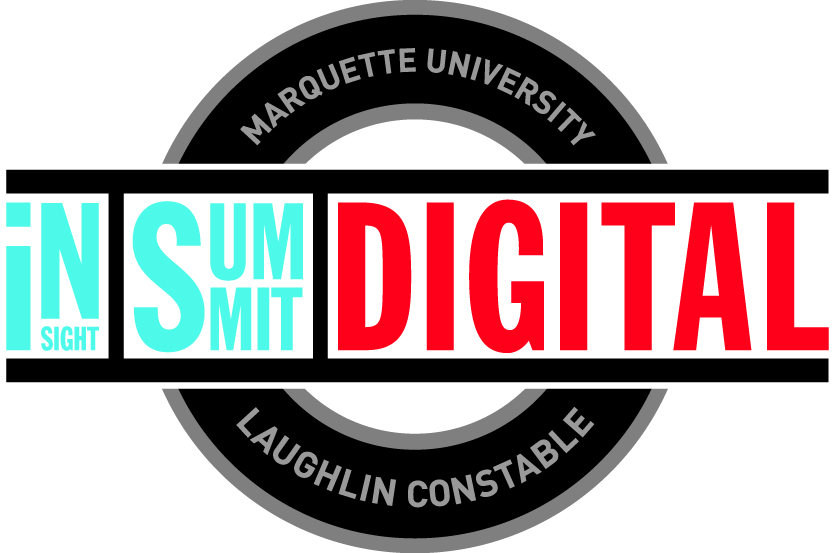 Sponsored by the Diederich College of Communication Department of Strategic Communication and Laughlin Constable.