Description
The Los Angeles Chinese Film Festival (LACFF) aims to uncover and promote excellent Chinese language and Chinese culture-focused films, and to foster cultural exchange through screenings and other activities.
With this mission in mind, the programming committee is dedicated to finding high-quality original films from all over the world, with an emphasis on work produced by the Chinese language-speaking/heritage community. Films with cast or crew from these groups, or featuring the culture of these groups in a meaningful way, are eligible for festival submissions. LACFF extends a special welcome to newcomers and independent filmmakers, and serves as a platform for independent Chinese cinema.
The second annual Los Angeles Chinese Film Festival will take place in Los Angeles at the Downtown Independent from November 1st -4th.
The LACFF is organized by Chinese in Entertainment (CIE), a Los Angeles-based non-profit organization that supports Chinese talent and culture in entertainment and the arts.
---
INDIVIDUAL TICKET PRICING
Opening Film - Walking Past the Future + Q&A $15
Closing Film - Linsanity + Q&A $15
Individual Competition Screenings (per screening) $12
Panels (per panel) $20
VIP Party $35
**TRIGGLE WARNING**
The following film may be unsuitable for children due to nudity and/or graphic content.
TO BUY A PASS AND GET A BIGGER DISCOUNT, PLEASE CLICK HERE.
---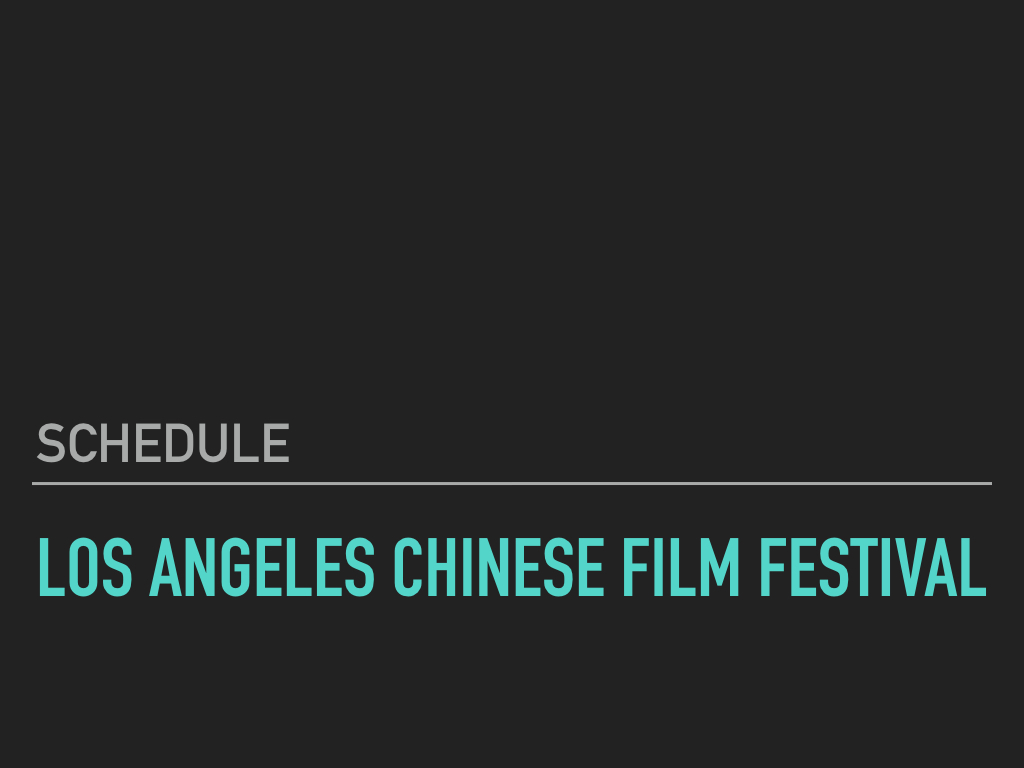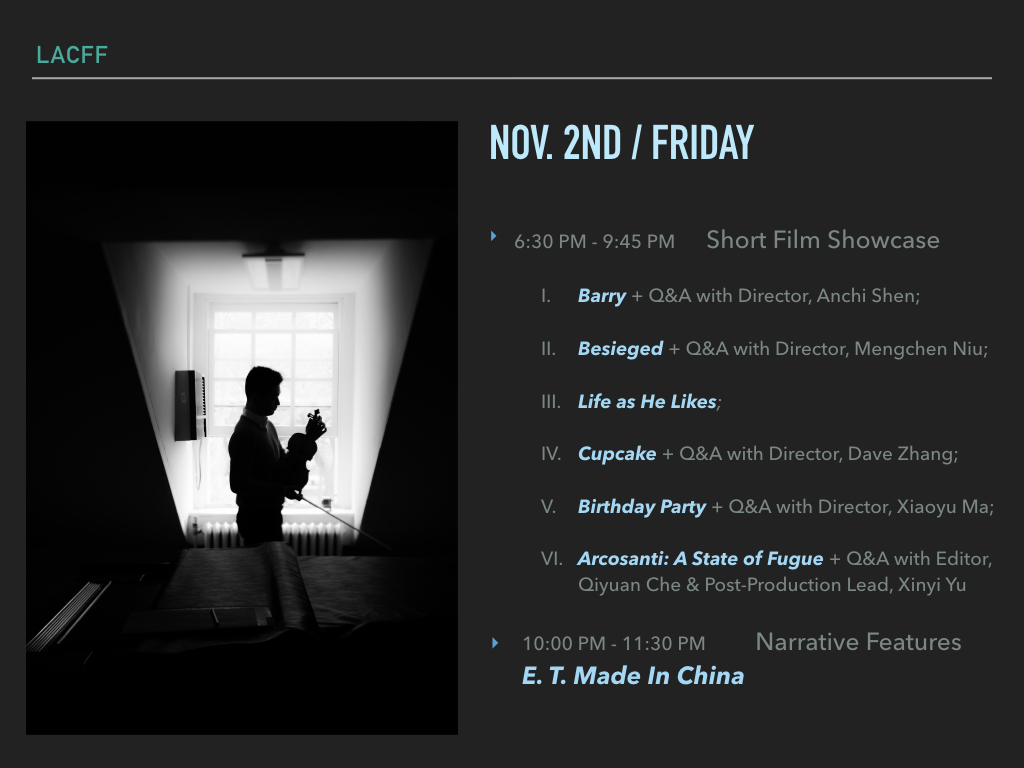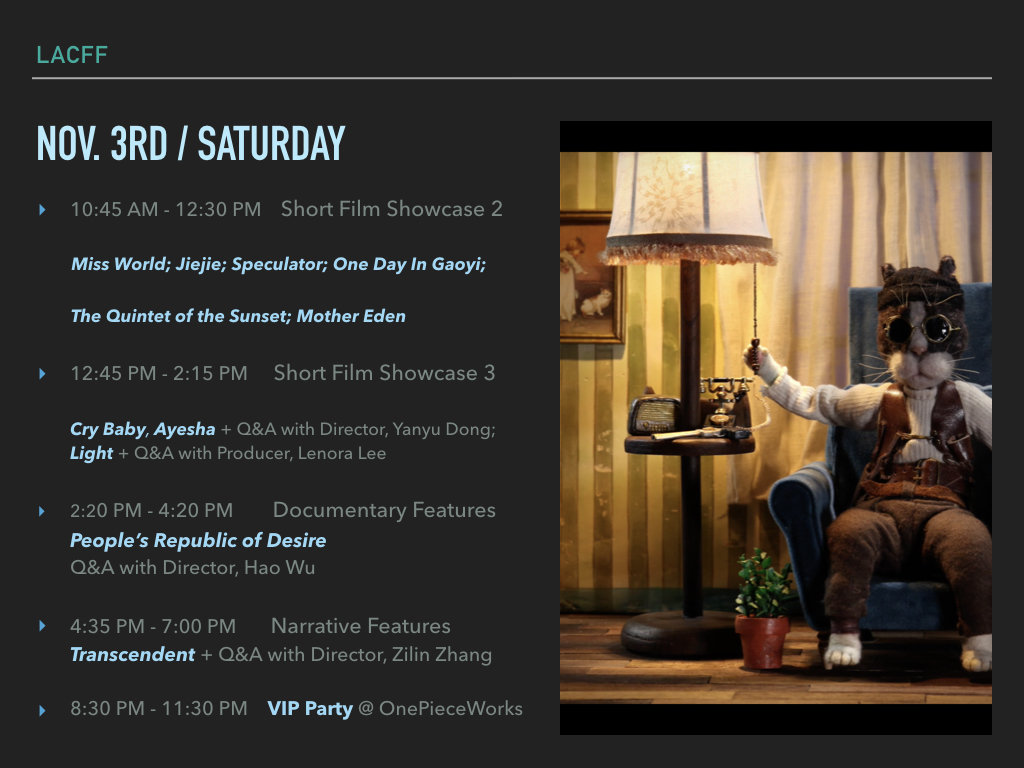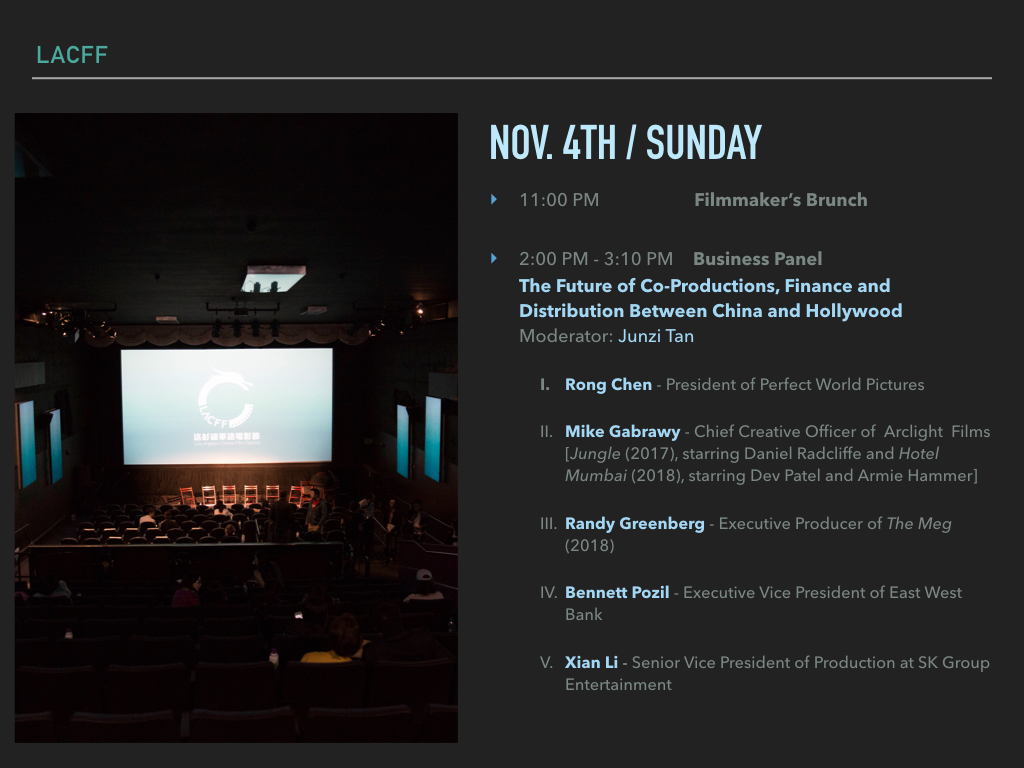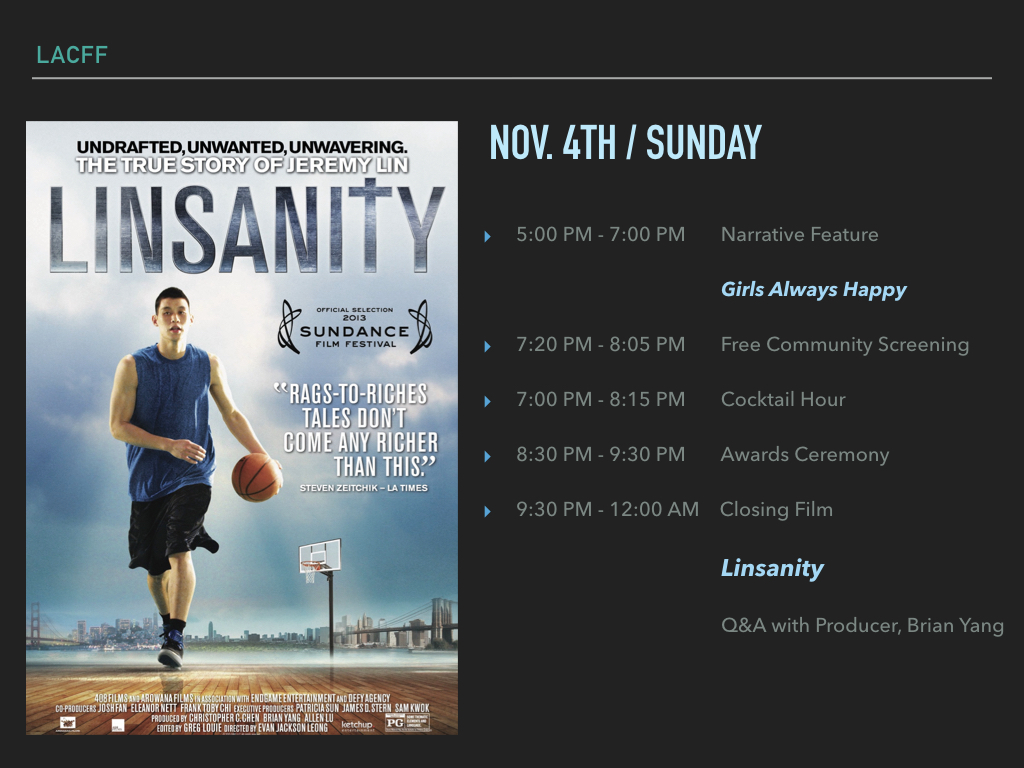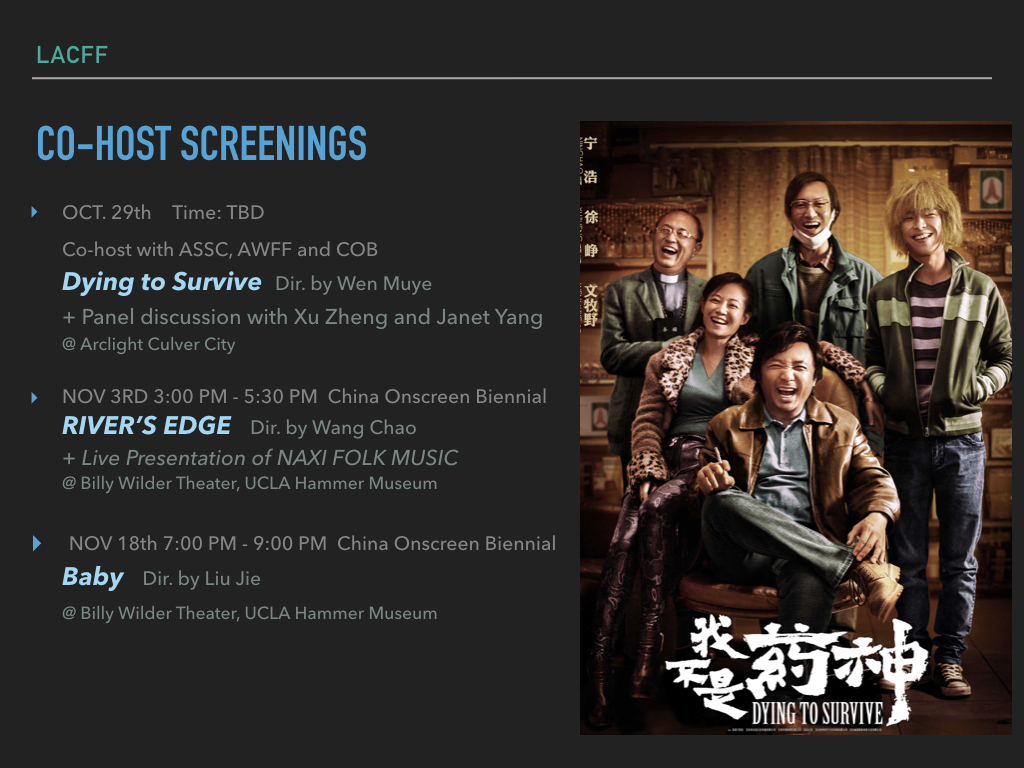 Organizer of 2018 Los Angeles Chinese Film Festival (LACFF) -- Individual Tickets