Description
Join us on Saturday, April 28th from 6:00–9:00 p.m. for Plimoth Plantation's signature spring fundraiser!
Plimoth Plantation's Living Proof: Celebrating the Makers Craft Spirits Tasting will take place on Saturday, April 28th at the Peabody Pavilion. In its 4th year, this fundraising event has garnered a loyal following of locals of all generations who enjoy fun food and drink outings. Living Proof will feature Massachusetts-based distilleries and breweries, complimentary appetizer pairings, live music from The Lindsays, historical demonstrations, an outdoor lounge and a raffle stocked with covetable items.
Ticket prices will increase to $60 at the door so purchase your tickets by Friday, April 27th!
2018 SPONSORS
Media Sponsor: Edible South Shore & South Coast
Lounge Sponsor: South Shore Young Professionals
Supporting Sponsor: Pathstone Federal Street Advisors
Friend Sponsor: Colony Place Development, LLC; Emerald Excavating

2018 FEATURED DISTILLERS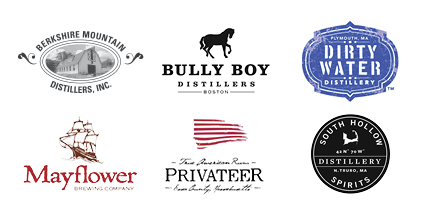 2018 CULINARY PARTNERS