Event Information
Refund Policy
Refunds up to 7 days before event
Description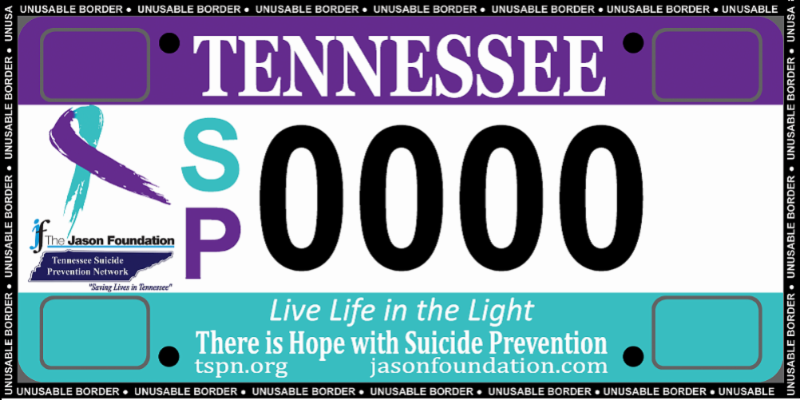 TSPN and the Jason Foundation, Inc. are officially gathering signatures for an official specialty license plate promoting suicide prevention authorized by state legislation. The final design for the plate is pictured above.

This license plate will be the first one in the country devoted to the cause of suicide prevention. A share of the proceeds from the sale of these plates will fund suicide prevention efforts in our state.

We need your help to make this project a reality. Specifically, we need 1,000 signatures from people who plan to purchase this plate in order to justify its production by the Tennessee Department of Revenue.

You may pre-order one of these plates at
https://tspn2018licenseplate.eventbrite.com, at a cost of $35. You have the option of specifying a four-letter code between "0001" and "1000" to go on your plate, but be advised that some codes have already been reserved.

We encourage you to go ahead and pre-order a plate today so you can ensure the viability of this project. These license plates will lead to unprecedented exposure for the cause of suicide prevention in Tennessee and the agencies working to prevent suicide in our state.
Date and Time
Location
Refund Policy
Refunds up to 7 days before event