Description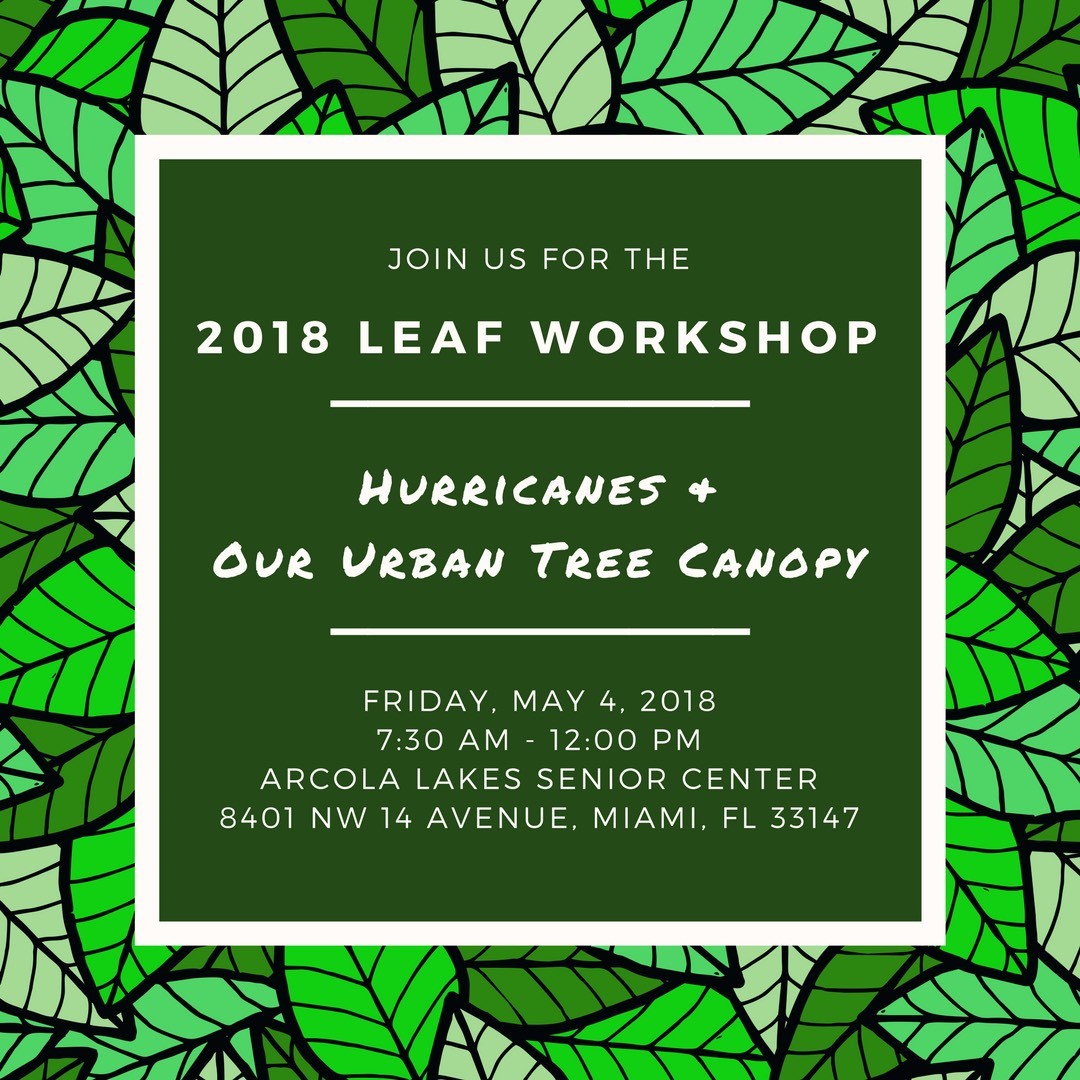 Hurricanes and Our Urban Tree Canopy
The 2018 Leaf Workshop will serve as a discussion on hurricane preparedness and response as it relates to Miami-Dade County's urban tree canopy for national and local officials, agencies and organizations, as well as residents. Speakers will focus on: activating and communicating with the public before and after a storm; maintaining our urban tree canopy year-round; urban tree risk assessment; debris management; creating resilient ecosystems and streetscapes; and the role corporations play in building a resilient community.
Continuing Education Credits Available: 4 AICP, 4 FNGLA, 3.25 ISA and 2 LIAF
For more information, please email GreenUp@miamidade.gov or 305-755-7849.