Description
NEW Leadership Program Targets Best and Brightest NextGen Managers
"Stimulates thoughts and challenges beliefs" -2017 Participant
A new leadership development program designed especially for high-potential emerging managers from companies in all industries will run in St. Louis this March. The program is developed by the St. Louis Chapter of the Society for Information Management (SIM) and features six half-day interactive sessions over a 10-month period, taught by proven real-world experts, for a one-time fee of $595. Early bird pricing is $495 (Register by 2/1/18). Discounted pricing of $495 for SIM St Louis members.
"The topics and conversations will make you evaluate yourself, your organization and how to grow personally" -2017 Participant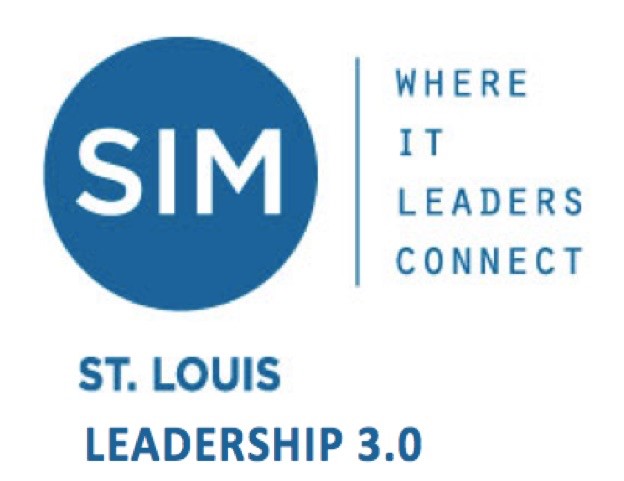 Leadership 3.0 seeks to develop an authentic individual leadership style for the next generation of leaders. High-potential managers with two to five years' experience or current leaders interested in further development will nurture their skills in this practical program.

"Makes you really think" - 2017 Attendee
Leadership 3.0 is based on NextGen Principles: affordable in time and money, collaborative seminar style, and designed to strengthen personal interaction.
Executives: Invest in your organization's future. Register your best and brightest. Then watch them put into practice what they learn.
"A tremendous value."
-Sponsor of 2017 Participant
"The experience seems really worthwhile development. Sessions must be really good."
-Sponsor of 2017 Participant
Leadership 3.0 builds on other successful SIM-inspired leadership education programs, including the Leadership Development Workshop in its 10th year. Contact Bob Rouse directly at (314-406-4040 and LEADERSHIP3.0@SIMSTL.COM).
"Excellent for personal growth and perspective."
-2017 Attendee
Program Dates and Topics
March - Accepting the Challenge of Leadership
What does it mean to be a leader? Leadership and Management. Becoming a Leader: Does it happen by accident?
May - Power, Politics and Influence
Influence is the real power of leaders. Organizations are social activities and using positive politics makes the difference.
July - Strategy and Governance of Technology
How does your firm make money? Stakeholder perspective. Developing a technology direction.
September - Leadership Presence Management 3.0
Crafting Your Message: Listening, Speaking, Behavior, and Discipline.
October - Preparing for the Changing Job of IT Leadership
Education and Training: Defining what you need from a career and being the active creator of your own career
December – Globalization and Technology Trends for the Future
Global Technology Impact: Working in a World without Borders; Dealing with Advanced Technologies: AI, Robotics, Data Analytics
Faculty
Johnnie Foster, senior business executive

Tony Munns, senior consultant, Cybersecurity

Edie van Wert, senior leader with broad industry experience

Eric Gorham, senior leader and community leader

Lawrence Casey, experienced manager

David Berndt, entrepreneur and business owner

Becky Arps, experienced manager

John Krewson, entrepreneur and business owner

Michael Weidlick, experienced manager
Venues
Leadership 3.0 will meet at various corporate locations throughout the St. Louis region. Several sessions will be held in conjunction with SIM Chapter meetings to expand participant's network. The sessions will be held 1:00-5:00 pm, followed by a Dutch treat networking session.
"Stop thinking about it and ENROLL!!" -2017 Attendee
Leadership 3.0 is sponsored by the St. Louis Chapter of SIM, a fifty-year old professional association of senior business leaders. SIM, which has sponsored leadership programs for a decade, is actively involved in the St. Louis community, donated over $1 million to regional initiatives from First Robotics to Therapeutic Horsemanship.