About this Event
**Registration is now open. Get your tickets by December 1st to avoid Late Registration prices.**
Please join us for our 7th Annual Korean American Young Professionals Night!
What's your identity? In continuation of this year's theme of community, we will be celebrating our IDENTITY, featuring an impressive panel of speakers: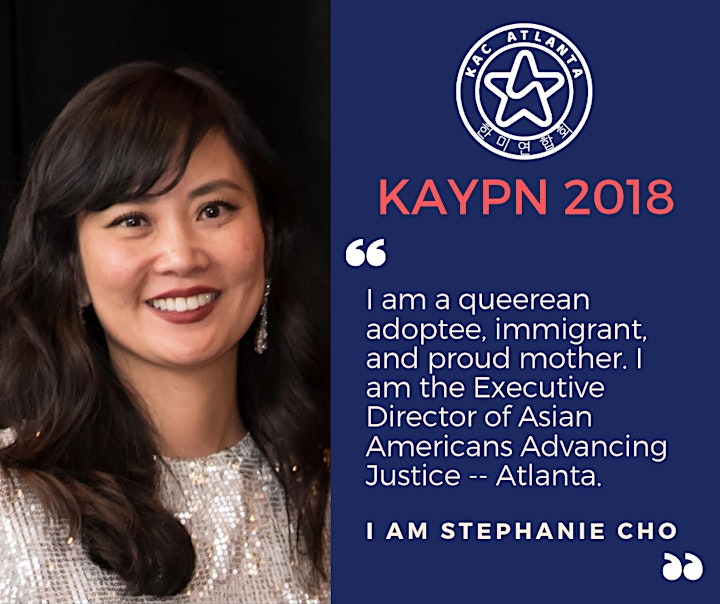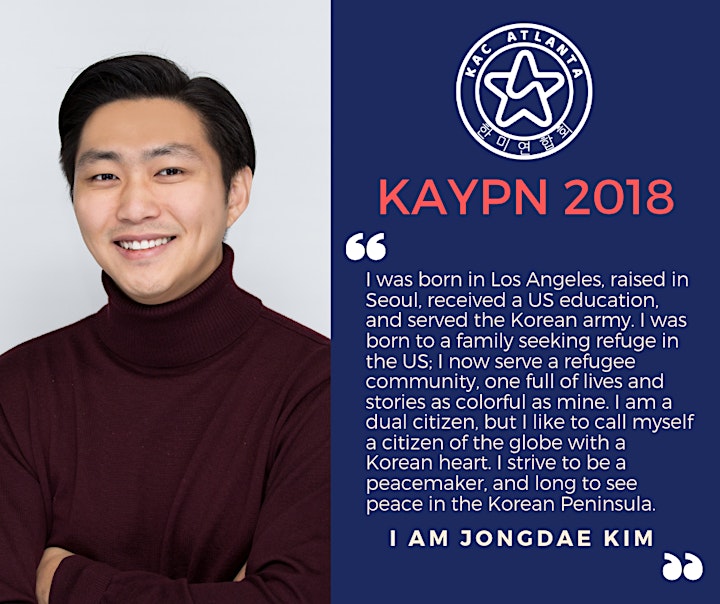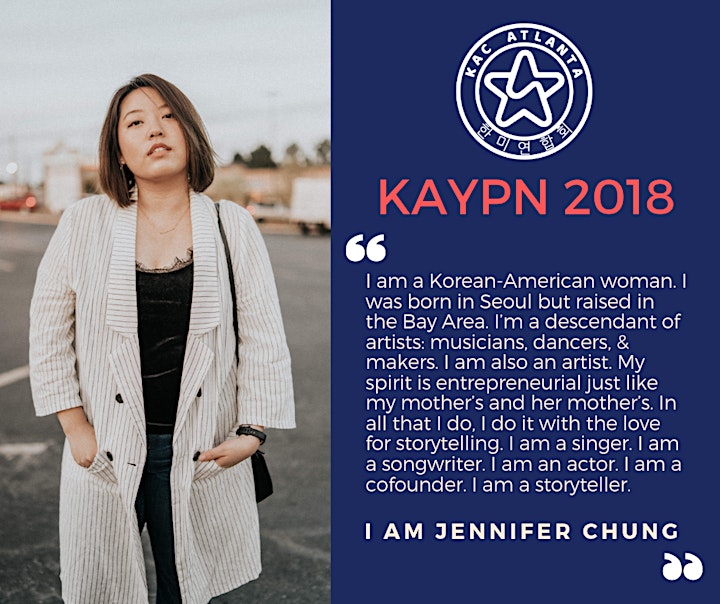 Doors open at 6:00 pm with the event beginning promptly at 7:00 pm. Dinner and one drink included with ticket. Cash bar will also be available.
Dress code: Business casual to cocktail attire
Ticket sale dates:
Regular: November 18 - November 30
Late: December 1 - December 6
*********
Sponsorship opportunities are also available:
$2,500+ Gold Sponsor
$1,000+ Silver Sponsor
$500+ Bronze Sponsor
$100 - $500 Friends of KAC
All contributions to the Korean American Coalition - Metro Atlanta are tax deductible. Contact us at general@kacatl.org for a sponsorship packet or to coordinate a sponsorship check pick-up!
*********
What is KAC-Atlanta?
We are a chapter of the Korean-American Coalition (KAC), a national organization that advocates for the Korean-American community. Founded in California, KAC stepped up to fill the void of a unified voice on behalf of the Korean-American community during the 1992 Los Angeles Riots.
KAC-Atlanta was founded April 2003 in order to serve the growing Korean-American population in the metro-Atlanta area. We aim to create a safe environment for our community to engage with and learn from one another; we strive to empower Korean-Americans, as a group and individually; and we hope to take control of our narrative as Korean-Americans in the South.
Learn more about KAC-Atlanta on on our website at https://kacatl.org/ or follow us on Facebook and Instagram!
*********
Contact general@kacatl.org for any questions and/or concerns.