Description

The 2018 Kick-Off Party features a Chili Showcase and annual Local Coat Drive.
At last year's event, we rounded up over 250 coats to help keep local families warm last winter. This year, with your help, we'd like to do even more. Let's face it... you are not going to actually have a yard sale so why not bring those unwanted coats to this event and help us welcome in the New Year by helping local families in need.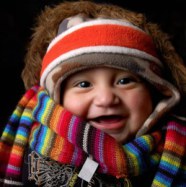 Thursday, January 4th
4-8pm
Michael's Eighth Ave.
7220 Grayburn Drive
Glen Burnie, MD 21061

Tickets include:
* Chili Samples from local restaurants and caterers
* Local Brew & Wine Samples
* Brusters Ice Cream
* Full Cash Bar available
* Casino Night Entry * DJ * Door Prize ticket * Interactive Photo Booth
* Access to 50-60 local business exhibits * Great Networking & Fun
---
Exhibitors Wanted. Low Rates for Exhibitors. Click on TICKETS to book your booth today.
In addition to the 10-15 food and beer stations, there will be 50-60 Exhibitor Booth spaces for local businesses to display/market their products and services during this event. This will be a great opportunity to have your business information on display as attendees walk up and down every aisle to find the chili station or beer vendor.
WARNING: In an effort to not have too many businesses of similar type at the event, only three businesses per business category will be allowed. Only one per specific business. Therefore, book your space early so you don't get edged out by one of your competitors.
Example 1: We may have three insurance companies represented like one State Farm booth, one Nationwide booth and one Allstate booth but we will not have two of the same.
Example 2: We will have one Legal Shield booth, one Seacret booth, one Avon booth, etc.
SOLT OUT Categories - Realtors, Promotional Products, Travel Agents, Jewelry

Exhibitor Pricing:
December/January Rate - $250
Electric Hookup - $25

NEW THIS YEAR: All exhibitors have the option to be included in our Digital Goodie Bag which will go out to all the event attendees after the event. Great way to follow up with a coupon, ad or special offer! Just $25-$49
Price includes a 6' or 8' table, linen, 2 chairs and 2 attendee tickets good for chili, beer & wine samples. Your business Information including your company/organization name and a link to your website will be displayed on the "Booth Exhibitors" page for a minimum of 3 months and we will give you a shout out on social media announcing you as a new exhibitor. Additional tickets are available for $15 per person. You can register as an exhibitor now and then register your additional attendees when you are ready.

Complete Detail on the event website at http://www.2018KickOffParty.com