2018 Keep It Local Launch - Hernando County: BIG Marketing Ideas For Small...
Description
2018 Keep It Local Launch - Hernando County!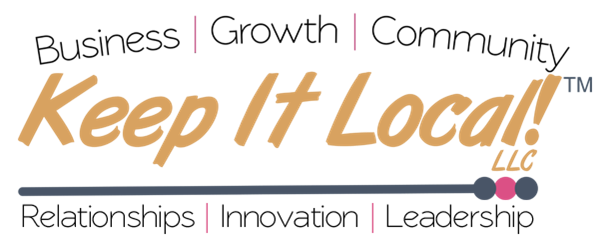 BIG Marketing Ideas for Small Biz!
It's a "BIG" world out there: YOUR customers see about 16,000 brands and 4,000 ads EVERY single day! They get 275 emails and spend 40% of their day just responding to them. Yet it takes YOU 5 to 12 contacts to make a sale. That's A LOT of noise - AND of activity - how do you cut through both to drive sales results? Local small biz efforts = BIG results!
Keep It Local is proud to launch its 2018 Hernando County expansion with a focus on helping you achieve your goals. Join fellow small business owners with a highly interactive, highly participative workshop to help you create a DIY marketing plan: "it's about spending more, it's about spending it more effectively!"
Folling a group engagement and networking experience, business owners and sales reps will be led through a three-step process:
1. Effectively Communicate Your "WHY" People Don't Care What You Do - They Care Why You Do It
2. Reverse Your Sales Funnel: - An Upside Down Sales Funnel With Upsize Your Sales - Find Your Best "WHO!"

3. 360° Marketing - Create a plan to engage them in your "WHAT" - A customer-based approach versus a Product/Service-Centric approach.
This workshop is offered exclusively to Hernando County through Keep It Local. After the workshop, Keep It Local members will also have the opportunity to meet one on one with workshop presenter Sheila Neisler, owner of Catalyst - A Marketing Company. For the past 12 years, Sheila has helped organizations achieve double results by implementing this three-step-up process of looking at a business from the customer's point of view.
To better prepare for your participation (and to have your worksheets ready), RSVP is apprecated! Please register on-line.
There is NO charge to attend the workshop - however, we will be working through lunch (ordering from menu). Special thanks to Brian's Place for hosting this workshop at no charge.
About Keep It Local: Keep It Local (KIL) is THE #1 local networking organization for local businesses. Seat specific, KIL members meet weekly - or bi-monthly - as the group decides - for both personal and professional development and for direct referrals and introductions. KIL goals are to make you - and your community thrive by creating a supportive environment with educational programs, community engagement and access. We work to make each other better business owners - and make our community a better place to live and work!
Check out our Hernando County Chapters:
Hernando Business Leaders: Meets Wednesdays during lunch in Spring Hill
Lauren Jolly
LaurenJolly@Spherion.com
(352) 610-3435
Crystal Smith
Shine Consulting, LLC
(352) 263-1718
csmith@shineconsulting.biz
Spring Hill Professionals: Meets Wednesdays during breakfast in Spring Hill
Melanie Grossi
Total Merchant Services (352) 263-7749 Melanie.Merchants@gmail.com
Foundation Networking Group: (Specifically for trades professionals) Meets Tuesdays during lunch in Spring Hill
Crystal Smith (352) 263-1718 csmith@shineconsulting.biz
TJ Eagan
tj@habitathernando.org
(609) 705-7904