Sales Have Ended
Ticket sales have ended
Thank you for your support! Your Cinema Series card(s) will be mailed to you approximately one week before the first screening. See you at the movies!
Sales Have Ended
Ticket sales have ended
Thank you for your support! Your Cinema Series card(s) will be mailed to you approximately one week before the first screening. See you at the movies!
Description
If you would like to attend tonight's screening of The Catcher Was a Spy, at-the-door passes are available at the Aero Theater prior to the screening. Walk-up admissions are available on the night of each screening for $30 per person.
Prorated passes for the remaining films for this series will be available online tomorrow. Please check back with us then.

For more information, please call (747) 201-5402 between the hours of 9 a.m. and 5 p.m., Monday through Friday.
---
Don't miss the most anticipated new films of the season prior to their theatrical release, along with an exclusive Q&A following the films! The 2018 Summer KCET Cinema Series takes place at the historic Aero Theatre in Santa Monica, and is generously sponsored by The James and Paula Coburn Foundation and Deadline. This series features eight new films along with a classic James Coburn film celebrating the work of a true Hollywood film legend.

A 2018 Summer KCET Cinema Series subscription pass includes one reservation for nine film screenings. The 2018 Summer KCET Cinema Series screening dates are June 5, 12, 20 (Wednesday), 26; July 3, 10, 17, 24, and 31.

All screenings begin at 7:00 pm and are followed by a lively conversation with nationally recognized film expert Pete Hammond and the film's talent and filmmakers.

All seats at the Aero Theatre are general admission, and there are no reserved seats.

The 2018 Summer KCET Cinema Series presenting sponsors are: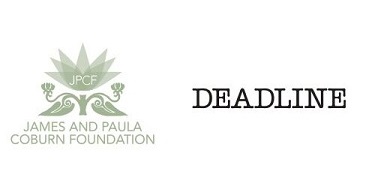 ---

FAQs

What films are being screened at the 2018 Summer KCET Cinema Series at the Aero?

June 5 - The Catcher Was a Spy (IFC Films)
The true life story of Moe Berg, a former professional baseball player who agrees to travel behind enemy lines during World War II with a physicist to meet and, if necessary, kill the scientist leading Nazi Germany's nuclear research program. Film stars Paul Rudd, and co-stars Mark Strong, Guy Pearce, Paul Giamatti, Jeff Daniels, Sienna Miller and Tom Wilkinson.
Q&A Immediately following with director Ben Lewin
June 12 - Leave No Trace (Bleecker Street)
Based on a novel, a father (Ben Foster) with P.T.S.D. and his young daughter (Thomasin McKenzie), carves out a life off the grid in a state park in Oregon. After they are discovered by authorities, they transition inevitably and painfully into a new world and life. Directed by the Academy Award-nominated writer and director Debra Granik (Winter's Bone, Stray Dog).
Q&A immediately following with actress Dale Dickey, cinematographer Michael McDonough and producer Linda Reisman
June 20 (Wednesday) - Gauguin: Voyage to Tahiti (Cohen Media Group)

A film by French director Edouard Deluc about renowned French artist Paul Gauguin, identified for experimenting with color and altered proportions, along with his contemporaries Vincent van Gogh and Paul Cézanne. By 1891, Gauguin was already well-known in artistic circles, but had grown tired of the civilized world and its political and moral conventions. Leaving his wife and children behind, he ventures alone to Tahiti, consumed with a yearning for new inspiration. Pushing deep into the Tahitian jungle, Gauguin meets Tehura, his muse, who will consume his mind and inspire his most iconic works of art.

June 26 - Scotty and the Secret History of Hollywood (Greenwich Entertainment)
A documentary chronicling the life of Scotty Bowers, a handsome ex-Marine who came to Hollywood after WWII and became the lover to some of Hollywood's most prominent stars. Scotty soon connected his beautiful and promiscuous former military friends with the celebrities. The documentary is the secret history of Hollywood in the pre-Stonewall era. It was produced and directed by Matt Tyrnauer, special correspondent for Vanity Fair magazine.
Q&A immediately following with the film subject Scotty Bowers and director Matt Tyrnauer
July 3 - Shock and Awe (Vertical Entertainment)
The film is about journalists investigating the allegations by the Bush Administration concerning Saddam Hussein's alleged possession of weapons of mass destruction as an excuse for the 2003 invasion of Iraq. Directed by Rob Reiner and written by Joey Hartstone. The film stars Woody Harrelson, Tommy Lee Jones, James Marsden, Milla Jovovich, and Jessica Biel.
Q&A immediately following with director Rob Reiner

July 10 - Eighth Grade (A24 Films)
Kayla a normal thirteen-year-old who manages to tolerate the pressure of contemporary suburban adolescence as she makes her way through the last week of middle school and the end of her disastrous eighth grade year. The film was nominated for the Grand Jury Prize at this year's Sundance Film Festival.
Q&A immediately following with star Elsie Fisher and writer/director Bo Burnham
July 17 - Puzzle (Sony Pictures Classics)
Kelly Macdonald (Boardwalk Empire, Trainspotting) stars in Marc Turtletaub's (Little Miss Sunshine) drama about a repressed housewife who discovers an opportunity to change the course of her mundane life, thanks to her new found aptitude for assembling jigsaw puzzles. The film premiered at the 2018 Sundance Film Festival.
Q&A immediately following with actors Kelly MacDonald, David Denman and director Marc Turtletaub
July 24 - The Wife (Sony Pictures Classics)
From Swedish director Björn Lennart Runge, the film stars Glenn Close as Joan the devoted and forgotten wife married to the self-absorb writer Joe played by Jonathan Pryce. Their relationship is anything but ideal, and as the story unfolds we see that Joan has sacrificed her own ambitions to fan the flames of her husband's career and ego. The plot takes an unexpected turn on the eve of Joe's Nobel Peace Prize for Literature.
Q&A immediately following with Glenn Close, Jonathan Pryce, Christian Slater, Annie Starke, and director Björn Runge
July 31 (James Coburn Film Night!) - Major Dundee (Sony Pictures Classics)
Directed by Sam Peckinpah, the motion picture is looselybased on an actualincident during the American Civil War. Union Army Major Amos Dundee leads a contingent of regular Union troops, Confederate prisoners and Indian scouts on an illegal~expedition into Mexico to track down and destroy a bandof Apaches that has been raiding the New Mexico Territory. This special presentation at the KCET Cinema Series is a 2013 digital restoration of the original 1965 film, starring Charlton Heston as Major Dundee, James Coburn as Dundee's scout Samuel Potts, and Richard Harris as Captain Tyreen, a Confederate POW.
Q&A with Michael Schlesinger prior to screening


Where is my KCET Cinema Series pass?

Your KCET Cinema Series pass will be mailed to you approximately one week before the first screening. Please bring the pass with you to each screening as proof of subscription. You must show this pass to a KCET Cinema Series staff member to be admitted to the theatre.

Do I need to bring my Eventbrite receipt to the screenings?

No. You only need to bring your KCET Cinema Series pass, which will be mailed to you approximately one week before the first screening.

What if my Cinema Series pass does not arrive in the mail before the first screening?

When you arrive at the first screening, check in with a KCET Cinema Series staff member and we will issue you a new pass.

What are my parking options near the Aero?

Metered & free street parking is available on Montana Avenue and the cross streets surrounding the Aero. Please check posted signs. North of Montana, parking is generally limited to two hours until 7 PM. After 7 PM you can park for free North of Montana for the duration of a movie. There is plentiful street parking.

Are seats reserved for this series?

No. Seats at the Aero Theatre are general admission, and there are no reserved seats. We suggest you arrive early for the best selection.

Is there handicap accessible seating?

Yes. Wheelchair accessible seats are limited, so we suggest arriving early.

Can I cancel my subscription?

No. All subscriptions are final.

Can I make my reservation over the phone or in the mail?

No. Reservations will ONLY be taken online through the Eventbrite system.

Why is there a fee charged?

The fee amount is charged and collected by Eventbrite.

What's the KCET MemberCard?

If your KCET membership is up for renewal, when you register for a KCET Cinema Series subscription, you will automatically receive a complimentary annual KCET MemberCard—giving you more than 125 special discounts or 2-for-1 deals at your favorite Southern California restaurants, museums, and attractions. This is not your Cinema Series pass. To learn more about the KCET MemberCard please click here.