Description
This FREE event is 8 of 8 parties occurring over the Labor Day Weekend from August 30th - September 2nd. To Learn more about the 2018 KC Dancefest or to get an All-Access Weekend Pass to all parties and workshops, click here: 2018 KC Dancefest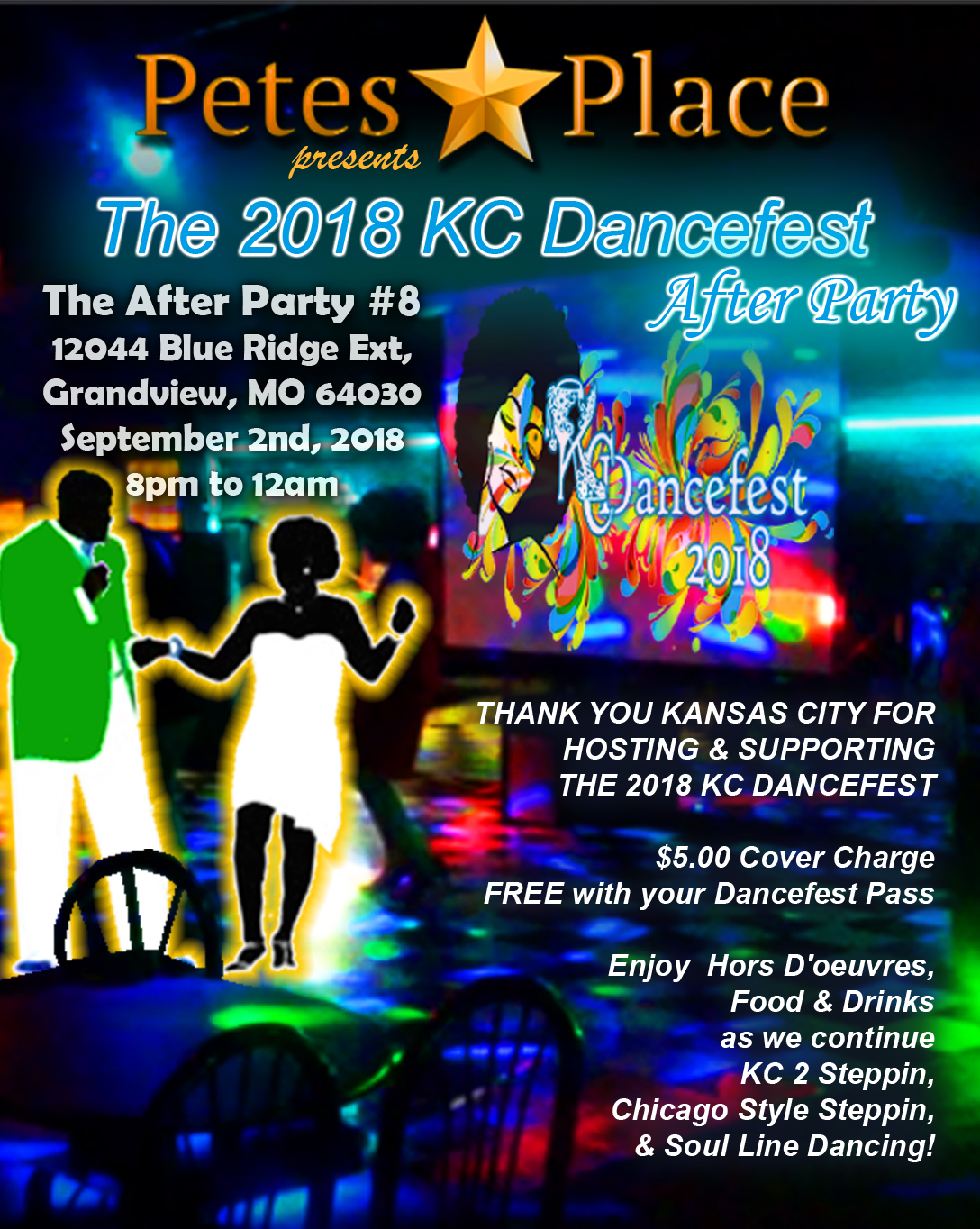 When you thought it couldn't get any better it just did! As a show of thank you to all the Kansas City participants who helped to host the 2018 KC Dancefest, we will be holding an After Set Party to for you!
******FREE ACCESS WITH YOUR ALL-ACCESS PASS*****
Enjoy Hors D'oeuvres, Food & Drinks as we continue
--- KC 2 Steppin,
--- Chicago Style Steppin,
Featuring KC's own DJ Spanky, The Cool, & DJ Stormy Weather!
!!! THIS EVENT IS INCLUDED WITH THE ALL ACCESS PASS !!!
*** Event Wristbands must be worn at all times are you will not be allowed back into the event ***