2018 Joint States Meeting - Hosted by Washington Utility Coordinating Counc...
Sales Have Ended
Registrations are closed
Registration for the 2018 Joint States Meeting is closed.
Sales Have Ended
Registrations are closed
Registration for the 2018 Joint States Meeting is closed.
Description
REGISTRATION IS NOW CLOSED
Make plans to attend the 2018 Joint States Meeting!


The Washington Utility Coordinating Council proudly hosts Joint States Meeting, October 2-4, 2018. Our special Keynote Speaker will be Cathy Clark, creator of "Ideas to Bridge your Future Workforce Challenges." A variety of sessions led by industry experts will be offered throughout the meetings to discuss our changing environments.
Washington and our NW Partner states (AK, ID, MT, OR) hope you come and enjoy the great informative meeting and network with other attendees.
Space will also be available for sponsor/vendor booths displaying industry products and services. Contact Dale Zachery at dale.zachary@elmutility.com or 206-305-9251 or Kitty Davis at kittyodavis@gmail.com or 503-781-6988 to set up your sponsorship today.
AGENDA
Tuesday
Noon - 4:30pm
Golf Scramble at Heron Lakes Golf Club
To register, download the form here. If you would like additional information about the golf tournament, please contact Louis York at lyork@spokanecounty.org

5pm - 8pm
Meet & Greet at The Heathman Lodge
Great networking opportunity! Come and enjoy refreshments, appetizers and no-host bar.
Sponsored by ELM Utility Services

Wednesday
Breakfast & Lunch provided
Meeting Schedule: 9:00am to 3:30pm
Topics will include:

Ideas to Bridge your Future Workforce Challenges - Cathy Clark
Federal Pipeline Enforcement Program - Dave Mulligan

Trench Safety - NUCA/Career development into the construction industry - Mark Fuglevand, PE

CGA Updates/DIRT - Khrysanne Kerr
Washington 811 App - Adam Franco
Roundtable Discussion: Join our roundtable discussions to share how your company or yourself is paving the way to better educate and support those interested in pursuing jobs in our industry. Participants joining our discussion include:

Eric Rosentrater/Avista

Gas Construction School. Construction & Utility Career DayKyle McCauley. NWNatural Internship Program/Jon Vetsch/Krista Marines. SWCA Foundation/Darcy Alitzer. Salem Construction Career Day/Apryl Fouts. Access Your Future/RDO Equipment Co/Ollie Windle


Dozer Day founder - Renee Nutter
Wednesday evening offsite excursion hosted by WUCC!
Enjoy an evening of entertainment options guaranteed to impress everyone from dining denizens and gaming pros to concert-goers.
Thursday
Breakfast & Lunch provided
Meetings Schedule: 9:00am to 12:30pm
Topics will include:
Mock Hearing - Don Evans and Jon Cornelius


The Washington State Dig Law Safety Committee is responsible for conducting reviews of alleged state dig law violations. A typical review includes a complainant (the person who filed the complaint with the WSDLSC), a respondent (the person who is the alleged dig law violator), a review panel of 3-5 committee members and a moderator. We use mock reviews as a training tool to make sure all 13 members of the safety committee are current on evolving issues and get the chance to debate topics of interest as they relate to the dig law. When we conduct a mock review with a larger audience, we enroll the audience as the review panel and ask them to determine if the dig laws were violated and if so, what the penalty should be.

Positive Effects of Increasing Your Advertising Budget

Legislative Roundtable:

Join us as we discuss current law changes or initiatives in our states; what works and what doesn't.
LOCATION
The Heathman Lodge
Vancouver, WA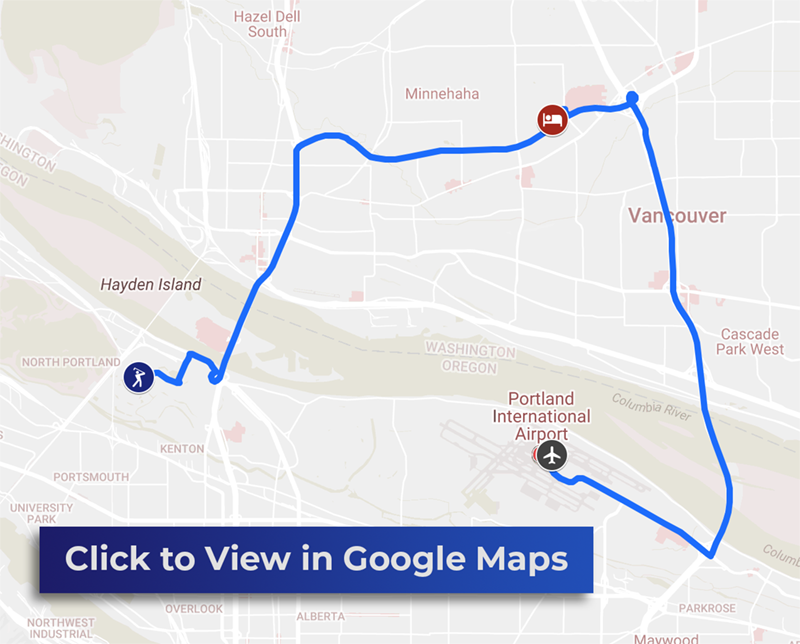 Registration for Joint States Meeting 2018
$130.00/person
There are two ways to register for this event.
Register through Eventbrite by clicking "register" above.
Register by mail using this form.

Please make checks payable to Washington Utility Coordinating Council.

Send registration form and payment to WUCC - POBOX 11401. Spokane Valley, WA 99211-1401
Hotel Reservations:
Single or double occupancy for the Deluxe Guest Room is $139.00/night + 10.4% tax. Rooms will be held at this rate until September 11, 2018 (3 weeks prior).
Hotel reservations can be made by calling 1-888-475-3100. Be sure to let the reservations clerk know our group name is "Joint States Meeting" and request the group rate.
.
CHECK IN / CHECK OUT
Our check-in time begins at 4:00 p.m. and checkout time is 12:00 noon. Guests arriving before 4:00 p.m. will be accommodated as rooms become available. Guests Services can arrange to check baggage for those arriving early when rooms are not available and for guests attending functions on their day of departure.
AIRPORT SHUTTLE SERVICE
We are pleased to offer shuttle service to and from The Heathman Lodge and The Portland International Airport. Shuttle service is available from 6:00 a.m. to 11:00 p.m. at the cost of $15.00 per person per trip. 10-day minimum advanced reservations are required, same day shuttle requests cannot be guaranteed but will be accommodated on an availability basis. For reservations please contact shuttle@heathmanlodge.com.
For further meeting information, contact Kitty Davis at 503-781-6988 or kittyodavis@gmail.com

---
Sponsors



---
Exhibitors