Description
Trippin' Travel Enterprises
Jazz in the Gardens Weekend March 16-19th, 2018
Miami, Florida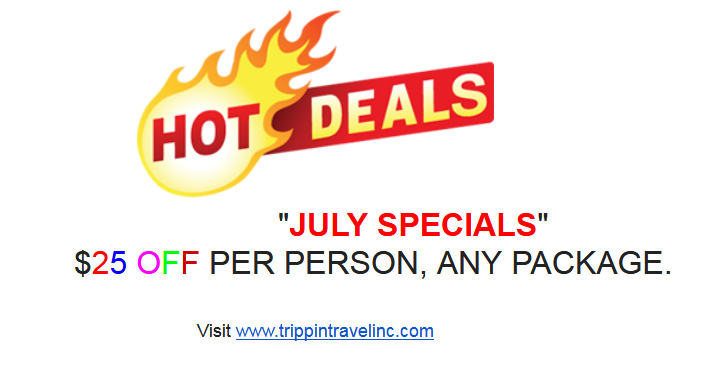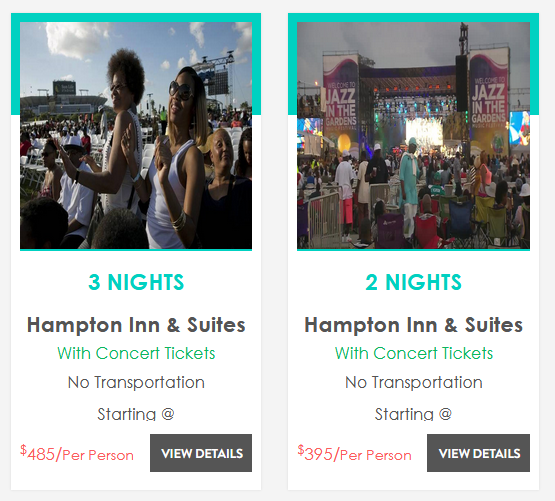 Book 3 Nights or 2 Nights Hotel/Party Packages starting at $395 a person and as low`as $50 a month with an Initial Deposit of $50.00...


Hotel/Party Package includes:
Host Hotel: Hampton Suites Miami, FL
Standard Room: (2 Queen Beds or King Bed)
Extra hotel nights can be added for an additional cost !!!!!


Entry to Meet/Greet Friday evening

2 nights "Prime Seating" Concert Tickets per person

Free Breakfast and Hotel Parking


Free Wireless Hotel Access

Transportation from the hotel to the concerts can be arranged for an additional cost !!!

ALL DEPOSITS AND PAYMENTS ARE NON-REFUNDABLE DUE TO HOTEL AND TRANSPORTATION CONTRACTUAL OBLIGATIONS!

Travel Insurance can be purchased: If you are interested in purchasing Travel Insurance, visit www.travelguard.com
Join us at the Jazz in the Gardens Weekend 2018. Book your next vacation at
SEE YOU IN Miami,FL 2018 !!!!