Description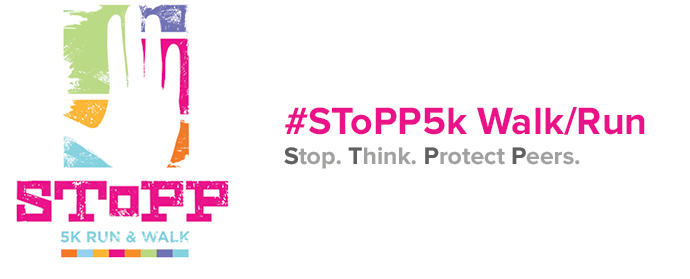 Sexual assault on campus: It SToPPs here. It SToPPs now!
Please join us at Cornell University on October 27, 2018 at 12:30 PM. The event will be held in the F. R. Newman Arboretum section of the Cornell Botanic Gardens. The entrance to the arboretum is located at the intersection of Plantations Rd. and Caldwell Rd.
SToPP is a walk/run event hosted by The New Agenda Foundation to engage college students, campus administration, and other advocates in raising awareness of, and transforming behavior related to, sexual assault on campus.

Your registration fee includes a SToPP5k T-shirt.

If you need accommodations to participate in this event, please contact the event coordinator at editor@thenewagenda.net as soon as possible.
Help us meet our SToPP5k fundraising goal by creating your own page on Crowdrise. All funds raised will go towards the creation educational content to raise awareness and educate student, parents, and campus administrators on this important topic. You can view our current videos and resources at http://learn.stopp5k.org.



Can't attend this race? More dates and locations are coming soon!

We will be hosting races on multiple college campuses. Visit www.stopp5k.org for more locations and information as it becomes available.
Donate to help us end sexual assault on campus!

Please support our year-round efforts to end sexual assault on campus and improve the lives of women and girls by making a tax-deductible donation to The New Agenda Foundation. https://thenewagendafoundation.org/donate/