Description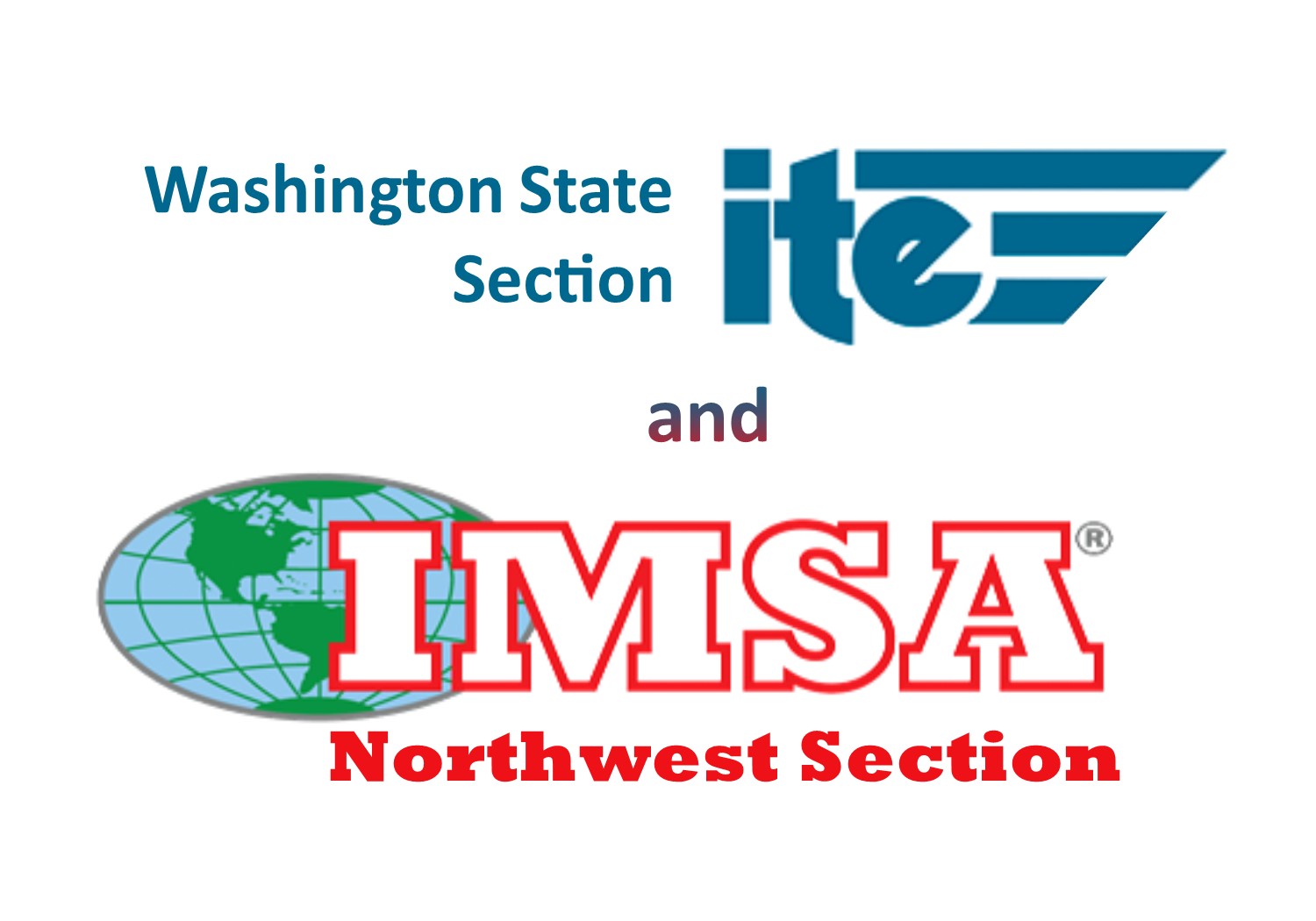 ---
The Washington State Section of I.T.E. and the Northwest Section of I.M.S.A. are hosting the annual vendor exhibition. This exhibition is held in conjunction with the annual joint meeting of these two professional associations. This will be an excellent opportunity for you to display your products to the transportation engineers, signal electricians, and traffic technicians of the great Northwest. Mark your calendars for Monday, February 12, 2018. Again, the 2018 exhibition will be held at the Doubletree Hotel near Sea-Tac Airport.
Again, this year, vendor registration will take place online only. Each vendor registration includes:
One 8-foot wide booth

that includes a 6'x30" table, Wi-Fi, and basic power (Vendors requiring more exhibition space, please register for multiple booths to establish the area you need.)

One lunch ticket per registered booth. Additional lunches must be purchased in advance through
Eventbrite and are non-cancellable and payment is non-refundable. If you would like to donate your lunch to a student or a speaker please note that when you check in.
To obtain additional power or ship items to the hotel for your exhibition space, please contact Carter Danne at 206.684.0817 or carter.danne@seattle.gov and request an Exhibitor Order Form that contains additional details.
Room Rates: Special Hotel Room rates for those staying overnight are available for this event. To make reservations please see below:
1. Use the following link: https://aws.passkey.com/go/ITEIMSA2018
2. Call 1-800-HILTONS and reference the group code ITE.
Setup Time and Date: Exhibition Hall Open 5:00 PM -11:30 PM, Sunday, February 11, 2018.
Vendor Presentations: Vendors may also register to provide attendees with a 25-minute seminar on your product. Seminar registration is limited to a first-come-first-serve basis. Please contact the conference technical program chair Robert Acevedo at Robert.Acevedo@hdrinc.com.


---
Shipping items for your booth to the hotel:
For special hotel shipping arrangements, please mark boxes to the attention of ITE/IMSA Annual Joint Meeting and Vendor Exhibition, include the name of the person that will be attending ITE or the vendor company picking up the boxes on your shipping label. Please DO NOT address boxes to the hotel event manager as this will create confusion for the hotel.
Shipping Address:
DoubleTree Hotel Services Airport
of ITE/IMSA 2/12, 2018
Box ___ of _____
18740 International Boulevard
Seattle, WA 98188
Tel: 206-246-8600
Exhibition Layout: