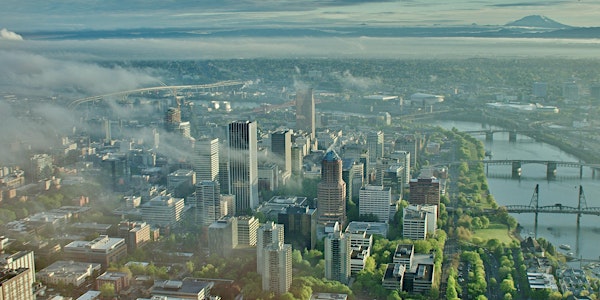 2018 ISCAID/IFRRS Symposium
When and where
Location
Embassy Suites by Hilton Portland Downtown 319 Southwest Pine Street Portland, OR 97204
Description
The 2018 Joint Symposium of the International Society for Companion Animal Infectious Diseases (ISCAID) and the International Feline Retrovirus Research Symposium (IFRRS) will be held in Portland, Oregon, in the United States. The Symposium will open at 5 pm on Sunday October 30th and close at 1 pm on Wednesday October 3rd, and will be held at the Embassy Suites by Hilton Portland Downtown in the heart of Portland on the river, promising an exciting mixture of abstracts and keynote speaker presentations.

The event will begin with a Sunday evening keynote speaker session at 6:15 pm followed by drinks and a light buffet, with an introduction to the poster session. On Monday October 1, two concurrent sessions will run (ISCAID and IFRRS). On Tuesday October 2, there will be a combined ISCAID/IFRRS session together with a clinician day with seminars on important and relevant clinical infectious disease topics for general veterinary practitioners. A symposium dinner will also be held on Tuesday, which is optional for attendees. On Wednesday October 3, there will be a half-day session on hot topics in companion animal infectious diseases, followed by a provision of a packed lunch and departures at 12:30 pm. The entire program will be posted on the ISCAID website including an updated abstract program.
Portland is easily accessed by flying into Portland International Airport, which is only 9 miles from downtown and has been named one of the best airports in the United States. A light rail connection makes access to downtown inexpensive ($2.50) and easy. Portland is also less than 2 hours drive from beautiful coastal Oregon.
RACE approval:
This program 1252-34196 is approved by the AAVSB RACE to offer a total of 26.50 CE Credits (20.50 max) being available to any one veterinarian: and/or 0.00 Veterinary Technician CE Credits (0.00 max). This RACE approval is for the subject matter categories of:
Category One: Scientific using the delivery method of Seminar/Lecture. This approval is valid in jurisdictions which recognize AAVSB RACE; however, participants are responsible for ascertaining each board's CE requirements. RACE does not "accredit" or "endorse" or "certify" any program or person, nor does RACE approval validate the content of the program.
We want to acknowledge our industry sponsors for the event. Without them this event would not be possible!
Platinum Sponsors
Gold Sponsors
Boehringer Ingelheim
Zoetis

Bronze Sponsors
Bayer Animal Health
Elanco
FAQs
How do I become an ISCAID member?
You can become an ISCAID member by signing up on our website http://www.iscaid.org/membership-signup.
Where should I stay for the symposium?
The ISCAID symposium is being held at the Embassy Suites by Hilton Portland Downtown, for which special room rates have been negotiated both for the nights of the symposium and for additional nights immediately before or after the symposium, should delegates wish to extend their stay. The hotel is in downtown Portland, and is well placed for visiting the city and nearby coastal Oregon. The negotiated rate is $229/night for single and double occupancy, with $25 per person for triple and quadruple occupancy, which includes breakfast. These rates are subject to a 13.3% hotel tax and 2% TID of Oregon tax. Rooms are available on a first come, first serve basis only, so please book early.
How do I book my room?
You can do this by phone or online for the dates you require.
By phone within the US: call 800-643-7892 and reference group code ISC or group name ISCAID/IFRRS.
Online please use the following link: http://embassysuites.hilton.com/en/es/groups/personalized/P/PDXPSES-ISC-20180929/index.jhtml

Do not use other reservation pages, as this link is made especially for ISCAID and includes the negotiated rate.
Problems? Please contact ISCAID.

Will refunds for registration be permitted?
Due to charges implemented by Paypal for refunds and our need to submit payments for the symposium in advance, there will be no refunds for registration or dinner reservations after August 1. Please understand that we cannot make any exceptions. You are encouraged to purchase travel insurance in case of illness or emergency.
Where can I find more information about Portland travel, accommodation and things to do?
Further information is available at http://www.iscaid.org/meeting-info
We look forward to welcoming you in Portland!
Meeting Organizing Committee
Jane Sykes
Jonathan Dear
Sharon Grayzel
Jonathan Fogle
Emi Barker