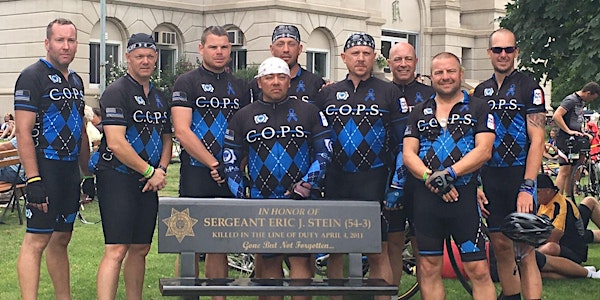 2018 Iowa C.O.P.S. Bike Team Rider Donation
Description
The Iowa C.O.P.S. Bike Team promotes the mission of Iowa C.O.P.S. by riding in honor of officers who have died in the line of duty. Riders raise awareness of the resources that are available to survivors of fallen officers and participate in law enforcement related events (such as memorials or tree planting ceremonies) throughout the week.
Each rider raises donations to join the team. These donations are used to support Iowa C.O.P.S. activities, such as sending the survivors of fallen officers to Washington, D.C. during National Police Week.
Please use this website to donate to a specific Iowa C.O.P.S. Bike Team member.
Thank you for your support!