Description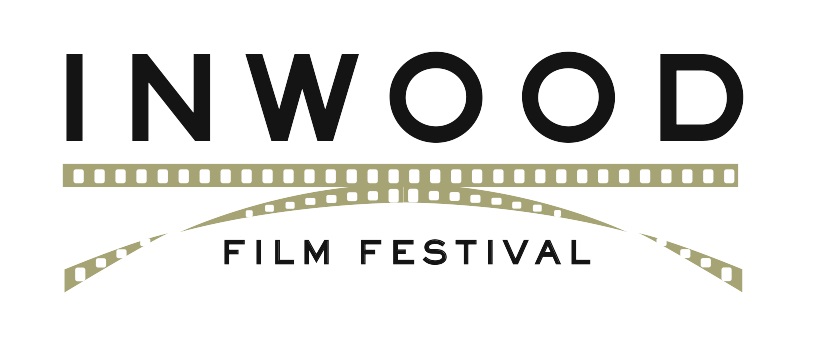 INWOOD FILM FESTIVAL
March 15-17, 2018
Campbell Sports Center
218th Street and Broadway
New York, NY 10034
$15 Single Tickets / $50 Festival Pass
$75 Benefit Ticket ($100 day of) / $105 Benefit Ticket & Festival Pass
*Special discount for local students. Email info@inwoodartworks for promo code and attach proof of current valid ID.
---
Thursday, March 15
Opening Night Benefit
Thursday, March 15 – 6:30-9:30pm
Special presentation featuring: A History of "Hollywood" in Inwood, IFF Select Shorts, Filmmaker Interview with Brian Lehrer, and delicious appetizers and beverages by Indian Road Café.
Friday, March 16
Short Shorts
Friday, March 16, 2:05pm - 40 minutes
Featuring: The Race (Student Film), My Head, Horror in the Heights, Start Small Think Big, Hechas en Mexico, The 3rd Try, May 22, 2012. Featuring a post-screening conversation with filmmakers.
Long Shorts: Documentary Portraits
Friday, March 16 at 7:00pm - 51 minutes
Featuring: Harv, On Some Strange Mornings, Pablo Caviedes – On the Map, For the Birds
Brief Reunion - Friday, March 16 at 8:15pm - 90 minutes - Plus special post-screening conversation with the filmmakers
Saturday, March 17
Long Shorts: Women in the World
Saturday, March 17 at 1:05pm - 57 minutes
Featuring: Manzana, The Hire Wire, Significant One, Parachute, What If…?
Long Shorts: This Land is Your Land
Saturday, March 17 at 2:35pm - 58 minutes
Featuring: The Pleasure of Being Served, Day, Night Morning, Gentrification Express: Breaking Down the BQX, Mannahatta
Idol Worship
Saturday, March 17 at 4:30pm - 48 minutes – plus special post-screening conversation with the filmmakers.
Short Shorts
Saturday, March 17 - 40 minutes – 7:00pm
Featuring: The Race (Student Film), My Head, Horror in the Heights, Start Small Think Big, Hechas en Mexico, The 3rd Try, May 22, 2012.
This American Death
Saturday, March 17 at 8:15pm - 61 minutes - Plus special post-screening conversation with the filmmakers
---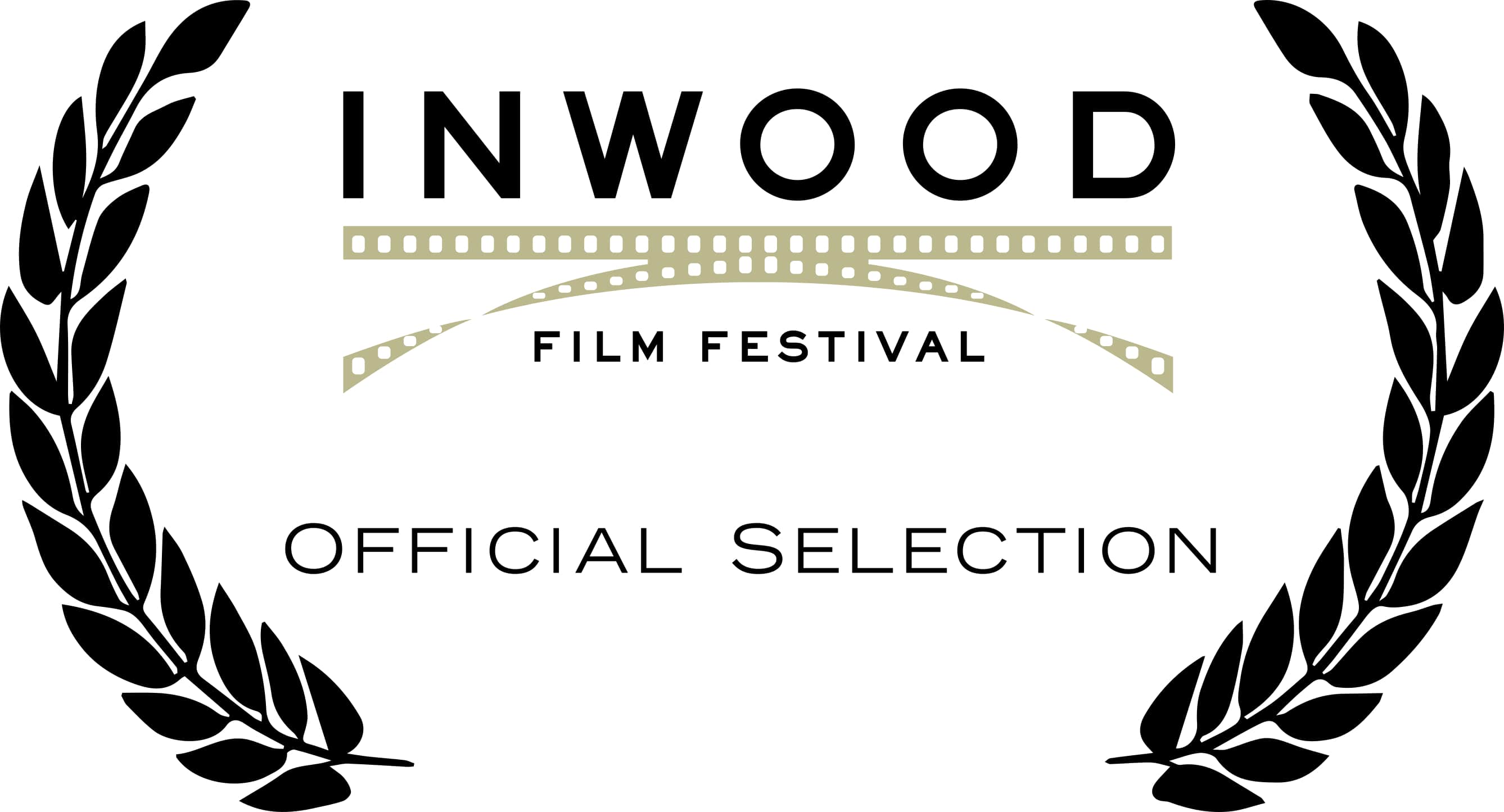 OFFICIAL SELECTIONS
(In alphabetical order)
Brief Reunion
Director: John Daschbach
Synopsis: Aaron Clark's comfortable life in the bucolic New England countryside is shattered by the unexpected arrival of former classmate Teddy who accuses him of business improprieties and cover-ups, with unforeseen consequences.
Day, Night, Morning
Director: Joel Fendelman
A shy German moves to New York City to be with her fiancé, who doesn't show up.
For the Birds
Director: Miku Otagiri
James Cataldi, "The Birdman" of Inwood, NYC will take on anybody and anything to protect the birds who depend on the garbage-ridden North Cove. He goes toe to toe with several tons of garbage, and with MTA workers, developers, City Hall, more garbage, and now, his own body. Because he's determined to save that one little nook of "the web of life."
Gentrification Express: Breaking Down the BQX
Director: Samantha Farinella and Amanda Katz
In January of 2016, NYC Mayor Bill de Blasio announced his plan for the Brooklyn-Queens Connector (BQX), a streetcar that would run a 16-mile waterfront route from Astoria, Queens to Sunset Park, Brooklyn. The announcement arrived with a PR campaign that claims the BQX as a transit option hat would, among other things, serve the low-income communities along the corridor. A closer look at who is pushing the plan and how it will be funded reveals that the BQX relies on the displacement of the communities they are currently trying to sell it to.
Harv
Director: Stephen Tucker
An Ad Man from the Golden Age of Advertising, now in his twilight years, completes one final project for the love of art.
Hechas en Mexico (Made in Mexico)
Director: Valeria Avina
Three friends decide there is no better day than today to try and change the world for the better. "Mas ágil que una torguga, más fuerte que un ratón, más noble que una lechuga, su escudo es un Corazón…¡Es el Chapulín Colorado!" (More agile than a turtle, stronger than a mouse, nobler than a lettuce, his coat of arms is a heart…It's the Red Grasshopper!")
Horror in the Heights
Director: Carlos S. Deschamps
Taking place in Washington Heights in New York City, Timothy finds himself possessed by a demon and his only way out is through death.
Idol Worship
Director: Devin Klos
Tom Klein is an archeologist who returns home after digging abroad for a few years. He feels out of step with the current trends and isolated from the city that he has spent so little time in of late. The dig itself has gone over very well and some major production companies are interested in turning the findings into a series. After a night of passion, he loses his keys and must spend the day trying to recover them while still trying to make the big pitch meeting later that afternoon. Along the way he meets new friends and discovers hard truths about himself, his findings, and the way things work that leave him with a hard choice to make.
Mannahatta
Director: Albert B. Kahn
A Native American man from the seventeenth century finds himself mysteriously transported to modern-day Manhattan. How will he get home?
Manzana
Director: Michael Mullen
Manzana in a shot film that explores the dreams and possibilities of romantic what if's and what were's. Woman encounters Man and is thrown into an imaginary world where her past relationships collide with present circumstances. What will she do?
May 22, 2012
Director: Samantha Farinella
A daughter reflects on the day she lost her mother.
My Head
Director: Alison Loeb
While a reluctant party-goer is trapped in a one-way conversation, her head escapes to find adventure.
On Some Strange Mornings
Director: Arlene Schulman
On Some Strange Mornings tells the story of Leo, a man living in Upper Manhattan who has been diagnosed with the early stages of Alzheimer's. He cares for his mother who lives with dementia. Losing his words is a race against time. We learn how Leo seeks to preserve his words and memory.
Pablo Caviedes – On the Map
Director: PH Daniel Sanchez
Synopsis: In Pablo Caviedes – On the Map short film, the film maker, PH Daniel Sanchez, follows Ecuadorian artists based in Inwood, Pablo Caviedes in his process of creating a monumental series of works inspired by the phenomenon of the American Identity and the role of immigration in development of the country.
Parachute
Director: Brian Mihok
A woman, living alone, struggles with her debilitating anxiety. She begins trying ways to improve her quality of life. She might just have found something.
Significant One
Director: Melissa Czarnik
Chicago born singer Maya befriends Simon, a not so happy engaged New Yorker on the NYC subway. What starts off as a brief interaction turns into something more intimate when the two discover they have much more in common than a t-shirt Simon is wearing.
Start Small Think Big
Director: Cristobal Vivar
"Recycle day" and Friends of Inwood Hill Park dedicate Earth Day to cleaning and planting new trees in Manhattan's last remaining native forest.
The 3rd Try
Director: Alfonso Rodriguez
An emotionally unstable lesbian couple tries to find solace after experiencing a traumatic loss. Recently discharged from the hospital, a distressed Lorie is still at a loss for words. Ryan, the pillar of their relationship, brings down her defenses in an attempt to console her. With Lorie on the brink of a complete breakdown, Ryan finally realizes that she too feels helpless. The two agree to embrace this hardship in hopes of moving forwards.
The High Wire
Director: Joe Foley
Synopsis: The Hire Wire catches the painfully funny misadventures of sex-crazed, love-shy Kristy as she tumbles off Tinder and onto a former Mormon named Jeff. Part Olympic gymnast, part accident waiting to happen, the small-but-mighty Kristy takes a giant leap towards love.
The Pleasure of Being Served*
Director: Michael Manese
Rosa, an undocumented immigrant from the Philippines is a single mother trying to save enough money to bring her young son. Richard, to the U.S. She works for Hudson, a rich, young American as a domestic worker. Part of her job is to juggle logistics between his two girlfriends, Lynn, a fellow Filipina, and Jen, an American, who don't know about each other and visit him on alternating weekends. Having befriended the girls, Rosa becomes morally conflicted and must soon choose between enabling Hudson with his womanizing or accept the generous pay he offers – money that she badly needs. *PG-13, contains brief nudity.
The Race
Director: Antonia Kogan
Synopsis: A political satire about the 2016 Presidential Election as seen by a group of observant tweens and teens. (Student Film.)
This American Death
Director: Susan Austin
Since the death of her mom, filmmaker Susan Austin has been obsessed by what experts call the Good Death. A gold standard in dying. But this wasn't Susan's experience with her mom. So, she sets out to interrogate this Good Death and explore the perplexing situation wherein many hope for this idealized death, but few experience it. As Susan reflects on her own experience, she comes to appreciate all we're up against in America: a medical system that often keeps people fighting for their lives, doctors, ill-equipped to guide the dying, and a culture that simply doesn't know what to do. The film leaves views wondering what they will do in these situations and lets us off the hook where we might fall short.
What If…?
Director: Lorielle Mallue
Synopsis: Fourteen-year old Alison Pope, taking advantage of being home alone, dances around her house in anticipation of a later recital, entirely lost in her imagination. Her fantasy is interrupted by a stranger who comes to the door and, before she knows it, is dragging her through her backyard towards her van. Next door, fifteen-year old Kyle sees Alison being dragged through her yard. He decides against intervening but finds himself sprinting towards her.
---



FESTIVAL EVENTS
RED CARPET COMMUNITY ROOM
Friday, March 16 and Saturday, March 17
The Red-Carpet Community Room is a hip hub to connect filmmakers and audiences. It is for the exclusive use of all Inwood Film Festival ticketed patrons before and after each screening. Enjoy a glass of wine from Indian Road Café or a Dyckman Beer and come to connect with neighbors before the show, stay afterward to discuss the films, meet like-minded folk, and hob-nob with local movers n' shakers.
POST FEATURE CONVERSATIONS
Friday, March 16
2:05pm – Hear first-hand from local filmmakers about their process how they made their Short film following the presentation of Short Shorts.
8:15pm - Join local cinematographer Joe Foley and special guests for a post-screening conversation about their adventurous in making Brief Reunion.
Saturday, March 17
4:35pm – Local filmmaker, Kevin Klos, chats about the making of Idol Worship.
8:15pm - Join Inwood filmmaker Susan Austin for a post-screening conversation about her journey making This American Death.
AWARD CEREMONY
Saturday, March 17 – Following the final screening at approximately 9:45pm
Join us in the Theater following the final screening of This American Death on Saturday, March 17 for the announcement of the Inwood Film Festival's Awards for Excellence in Filmmaking.
AFTER PARTIES
Friday, March 17 & Saturday, March 18 – 10:00pm at Indian Road Café
Following the post-screening discussion of Brief Reunion and the Award Ceremony, join filmmakers, film aficionados, and the Inwood Art Works team at Indian Road Café (600 West 218th Street) to raise a glass to our Inwood community and its vibrant arts scene.

Organizer of 2018 Inwood Film Festival
Inwood Art Works creates and curates professional performing and visual arts in Inwood and its surrounding community.  Through its Film Works (Inwood Film Festival, Film Works Alfresco), Art Works (Gallery), and Stage Works (Back Porch Show) programs it encourages positive social engagement, goodwill, and unity through live theater, music, dance, film, new media, and visual arts within accessible proximity at affordable prices or free of charge.