Description
Join us for the 8th Annual Intersolar Tweetup!
Put down your phones and raise a glass with host Tor "@SolarFred" Valenza for the 8th Annual Intersolar Tweetup, the annual gathering where the people behind the solar+storage brands on Twitter stop Tweeting and get to meet up in person.
We'll gather from 4:30 pm to 5:30 pm on Wednesday, July 11th at a beautiful waterfall setting just above Moscone North at The Samovar Tea Lounge (known as "The Kiterocket Experience" during Intersolar.)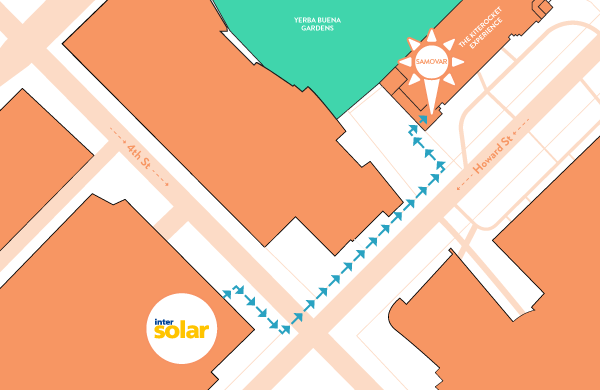 Space is limited, so RSVP now, then use our #IntersolarTweetup hashtag to tell other solar+storage people that you're going to the 2018 Intersolar Happy Hour Tweetup!

Please follow and Tweet out a thanks to Nuance Energy and SepiSolar, our 2018 Tweetup Sponsors, and our event host Kiterocket.