Description
"2018 STATE OF THE WOMAN"
The Women's Chamber of Commerce will be hosting its annual International Women's Day Luncheon. Former House Minority Leader Stacey Abrams will deliver our 2018 State of The Woman Keynote Address, followed by a roundtable discussion covering relevant topics surrounding current events. You will not only make incredible connections, but will walk away with a plan of action to #PressforProgress.




Keynote Speaker: Stacey Abrams, Former House Minority Leader

Other notable participants:
Lisa Stockley, Consul & Trade Commissioner at Consulate General of Canada in Atlanta
Theia Smith, Founding Executive Director, City of Atlanta's Women's Entrepreneurship Initiative
Joy DiBenedetto, President & CEO, HUMNEWS
Tricia Dempsey, President, Agile Resources

Heather Maxfield, VP

, Government Affairs & Statewide Economic Development at

Technology Association of Georgia

Angelika Kausche, Candidate for Georgia House District 50
Dr. Rebecca Quigg, Candidate for U.S. Congress District 6
Helene Lollis, President & CEO, Pathbuilders
Erica Stevens, Senior Welch Representative, British Consulate General
Priscilla Carter, CFO, Invest Atlanta
Lynne Homrich, Chairwoman & CEO, League of Change
Vera Nicholas, Consul of Foreign Policy & Diplomacy Service at Consulate General of Canada in Atlanta

Itinerary:
11:00am: Guest registration opens, vendor tables & networking
11:30am: Welcome, sponsor acknowledgements and plated lunch served
11:45am: First public debut of 2018 City of Atlanta's Women's Entrepreneurship Initiative Cohort
12:00pm: Membership award presentation
12:15pm: 2018 State of the Woman Address, Stacey Abrams
12:40pm: Roundtable discussion (#PressforProgress)
1:00pm: Photos, vendor tables & farewell networking
2:00pm: Doors close/departure

Valet parking at the door is included. Men are welcome and encouraged to be part of the conversation.


Tables of 10 may be purchased at: http://tinyurl.com/2018IWDtable
Sponsorship, vendor table and membership inquiries may be made by emailing us at: support@womenchamber.org
Our website: http://www.womenchamber.org
#PressforProgress
#IWD2018
#WCCATL

Thank you to our partners for making this event possible: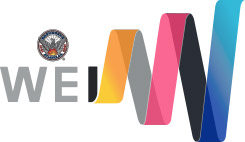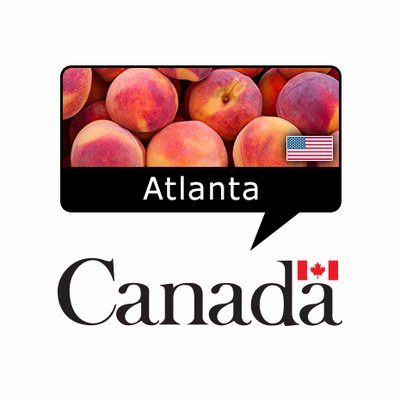 Organizer of 2018 International Women's Day
In 1922, the "Women's Division" of the Atlanta Chamber of Commerce was formed.  By 1937, the division became self-sustainable and the Women's Chamber of Commerce of Atlanta was chartered.  The WCC planted the first tree downtown Atlanta, successfully lobbied to the Georgia Board of Regents for women to be admitted into universities and managed the Atlanta Dogwood Festival for decades before it became its own entity.  In 2016, after 10 years of dormancy, the Women's Chamber was revived with the mission of promoting the advancement of women in entrepreneurship, leadership and the workplace.