2018 International Conference on Blockchain (ICBC 2018)

Monday, 25 June 2018 at 08:00

-

Saturday, 30 June 2018 at 12:00 (PDT)
Event Details
ICBC 2018
http://blockchain1000.org/2018/index.html
From the invention of blockchain (BC) concepts in 2008, with the development of distributed data storage, point-to-point transmission, consensus mechanism, encryption algorithm and so on, the blockchain technology has been paid more and more attentions by all countries. At present, the application of blockchain has been extended from the financial field to the Internet of Things, intelligent manufacturing, supply chain management, and many other fields. The blockchain is creating a new technological innovation and industrial change on a global scale. We indeed need creative thinking, long-term visions, and innovative methodologies to respond to such a change. The 1st International Conference on Blockchain (ICBC 2018) is organized to promote research and application innovations around the world.
SCF 2018 Conference Hotel Information 
SCF 2018 will be held at Sheraton Seattle Hotel. 
1400 6th Avenue Seattle, Washington 98101 United States
Phone: (1)(206) 621-9000
Hotel Room Rates: 
Single Rate: $249
Double Rate: $249
Triple Rate: $274
Quad Rate: $299
Rates do not include applicable state and local taxes, currently 15.6% + $2.00 per room, per night and state or local mandated taxes or assessments, or the following automatic or mandatory charges (e.g., resort charges): None. No automatic or mandatory charges are tips, gratuities, or services charges for employees, unless otherwise expressly stated. Rates will be available 0 days prior and 1 day after the Event Dates indicated in the Room Block, subject to availability of guest rooms at the time of reservation.

Method of Reservation - Call-in:  Individual Call-In (888-627-7056) & StarGroups Online Booking Tool. Please have your attendees identify themselves as part of The Services Computing 2018 Conference when making their reservation.

Reservations Website:   The Services Conference Federation 2018 (OR copy and paste the following link into a web browser) https://www.starwoodmeeting.com/events/start.action?id=1805101895&key=FDB5273

Early Departure Fee:  An Early Departure Fee may only be charged if an attendee checks out of the Hotel prior to the attendee's scheduled departure date, without having notified the Hotel by 12:00 midnight the day after check-in of the change in scheduled departure. 
Conference Agenda and Advance Program
Please check out the latest agenda at http://icws.org/2018/resources/SCF2018-AP-Latest.pdf
What can you get from attending this conference? 
1、Communicate with many leading experts
Keynote: Industry Trends and Practices of Artificial Intelligence and Machine Learning
Keynote Speaker: Ali Arsanjani, VP Artificial Intelligence and Machine Learning, 8x8 Cloud Communications, USA
Dr. Ali Arsanjani is Vice-president of Artificial Intelligence and Machine Learning at 8x8, the cloud-native, Unified Communications, Collaboration, Contact Center company. He is responsible for a division focused on delivering practical research innovations to infuse AI in the UCaaS and CCaaS space, to create a delightful and proactive customer experience, Enhanced Context-Aware Communications.
Ali is also CTO of Analytics and Machine Learning at Deep Context, a deep learning startup focused on Amalgamation of data for deeper actionable insights. He is an advisor to startups and boards of larger companies.
In his previous role (1998-2018), he was an IBM Distinguished Engineer & CTO for IBM Analytics Hybrid Cloud and Machine Learning responsible for leading services teams in customized machine learning and analytics solutions. He builds teams of teams across multiple geos in large-scale agile solution development His career spans CTO responsibilities for SOA, BPM, Robotic Process Automation, Analytics, Machine Learning and Artificial Intelligence/Cognitive Systems.
He delivering actionable business insights thru' an amalgamation of structured and unstructured data using machine learning and artificial intelligence to augment traditional rule engines, custom/legacy systems.
In past jobs he has been CTO for SOA, BPM, Decision Management, Analytics, Content Management.
Ali Arsanjani has chaired standard bodies such as The Open Group and is responsible for co-leading the SOA Reference Architecture, SOA Maturity Model, and Cloud Computing Architecture standards. He & his team specialize in harvesting, developing best-practices for the microservices SOA and Web Services lifecycle on hundreds of projects WW across multiple industries, leading a community of practice of over 6000 people.

Keynote: Conversational AI
Keynote Speaker: Professor Mari Ostendorf, University of Washington, USA
Abstract: Conversational AI is a fast advancing area in artificial intelligence (AI). It has a profound impact to AI research and applications. This talk will focus on recent developments in conversational AI and its applications, in particular the international competition of building a conversational AI system on Alexa platform.
About the Speaker:Dr. Mari Ostendorf is an IEEE Fellow, an endowed professor of electrical engineering, and associate vice provost for research at University of Washington Seattle. She is an influential figure in conversational AI and the recipient of IEEE James Flanagan Award in 2018. She and her team won the 2017 Amazon Alexa Prize for being the top team in the international competition of building a conversational AI system on Alexa platform.
Keynote: State-of-the-art of Speech Recognition Systems
Keynote Speaker: Dong Yu,  Vice general manager at Tencent AI Lab, Tencent, USA
Abstract: In this talk, he will introduce the state-of-the-art of automatic speech recognition (ASR) systems. I will start from a brief description of key applications of, and core components in, speech recognition systems. He will then explain the important indicators of good ASR systems and where we stand today. He will further illustrate some of the recent advances, including end-to-end speech recognition systems and cocktail party problems. Possible future directions will also be discussed.
About the Speaker: Dr. Dong Yu is a distinguished scientist and vice general manager at Tencent AI Lab. He is an IEEE Fellow and an ACM Distinguished Scientist.  Prior to joining Tencent in 2017, he was a principal researcher at Microsoft Research. He is well known as the key inventor of the first successful deep learning-based speech recognition system. He has published 2 monographs and 170+ papers and is the inventor/coinventor of 50+ granted and 10+ pending patents. He received IEEE Signal Processing Society 2013 and 2016 best paper award. 
Keynote: Huawei Cloud Computing Architecture and its Evolution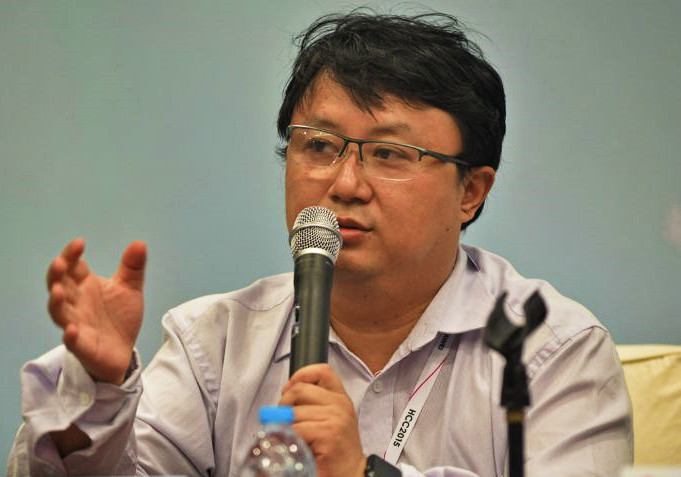 Keynote Speaker: Jiongjiong Gu, Chief Architect of Huawei Cloud, China
Abstract: Cloud computing has been rapidly changing the global ICT industry landscape, while traditional IT architecture could not keep up with the pace of digital transformation, and silos with resources and information have hindered much needed further improvements in ICT efficiency and effectiveness. This keynote will first discuss how Huawei evolved its cloud architecture to provide critical cloud capabilities. Then it will discuss Huawei's unique "3+1 Integration" with resources, data and platform, and also the vertical integration that greatly simplifies the integration complexity of complex cloud software and hardware stacks, on-line implementation, and scenario-based, automated operation and maintenance capabilities. Finally, it will discuss some future directions in R&D, especially the envisioned strategic partnerships to build a win-for-all ecosystem.
About the Speaker: Mr. Gu led the technology planning and architecture design of Cloud Operating System (FusionShpere) , Public Cloud solution, Private Cloud & Telco NFVI soluion, as well as hyper-converged infrastructure system (FusionCube), supporting the strategic transformation of Huawei's ICT strategy. He directed Huawei's effort in completing the commercial deployment of Huawei Public Cloud, Deusche Telecom OTC, Orange Flexible Engine, Telefonica B2B public cloud, and China Telecom eCloud 3.0, and hundreds of private cloud projects around the globe . He also used to serve as Chief Architect of Huawei Mobile Softswitch and IMS solution, and owned over 30 issued patents worldwide.
Keynote: Artificial Intelligence for Speech, Natural Language, and Finance
Keynote Speaker:  Li Deng, Chief AI Officer of Citadel, USA
Abstract: Artificial intelligence is changing the landscape in speech, natural language and finance – leading to various breakthroughs and new applications. This talk will focus on the recent advances of AI in these three key areas, the technical challenges, and future research directions.
About the Speaker: Dr. Li Deng is an IEEE Fellow and Chief AI officer of Citadel - one of the most successful investment firms in the world. Previously, he was Chief AI Scientist of Microsoft and a partner research manager at Microsoft Research. He is the recipient of IEEE SPS Technical Achievement Award in 2015 for his contribution to deep learning in speech and language processing. He received numerous best paper awards, published several hundreds of papers, and authored or coauthored six technical books on deep learning, speech processing, discriminative machine learning, and natural-language processing.
Keynote: TBD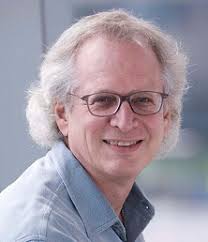 Keynote Speaker:  Phil Bernstein, Microsoft, USA
Abstract: TBD
About the Speaker: Philip A. Bernstein is a Distinguished Scientist at Microsoft Research. Over the past 40 years, he has been a product architect at Microsoft and Digital Equipment Corp., a professor at Harvard University and Wang Institute of Graduate Studies, and a VP Software at Sequoia Systems. He has published over 150 papers and two books on the theory and implementation of database systems, especially on transaction processing and data integration, and has contributed to a variety of database products. He is a Fellow of the ACM and AAAS, a winner of ACM SIGMOD's E.F. Codd Innovations Award, and a member of the Washington State Academy of Sciences and the National Academy of Engineering. He received a B.S. degree from Cornell and M.Sc. and Ph.D. from University of Toronto. 
Keynote Panel : Intelligent IoT
Moderator: Tony Shan, Chief Architect at CTS
Panelists (in alphabetic order of first name):
Brian Gilmore, Chief Technology Evangelist for IoT at Splunk

Charlie Isaacs, VP & CTO for IoT at Salesforce.com

David Talby, CTO at Pacific AI

Deanna Shaw, Director of Design on Watson IoT at IBM

Roxy Stimpson, VP & CTO at IOT World Labs
Abstract: Despite a challenging start, Internet of Things (IoT) is now becoming the foundation for all types of strategic transformation and digitization in organizations. Today the real opportunities for building business critical solutions with IoT are starting to move from prototypes to the mainstream. IoT spending will top $1 trillion in 2020. IoT also insects with Big Data Analytics and AI. As practitioners and technologists, what are the technical and business opportunities unlocked by IoT with ML? What are the current barriers and risks that you should be aware of, when you formulate and implement your holistic IoT strategy? And how can we effectively handle the blend of IT and OT for smart IoT?
This panel will drill down to the innovative uses of IoT from both a business and a technology perspective. We'll look into what are the potential future roadblocks to Intelligent IoT adoption. We'll also discuss best practices for integrating data science into IoT.
About the Moderator: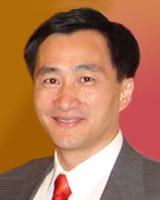 Tony Shan is a renowned thought leader and innovative visionary with decades of field experience and guru-level expertise on cutting-edge enterprise computing technologies. He leads incubating and nurturing interdisciplinary practice and enablement on emerging technologies like IoT, big data and AI. He drives award-winning innovation and transformation of most complex enterprise systems. He directs and advises the pragmatic lifecycle design of large-scale distributed solutions on diverse platforms in Fortune 500 companies and public sector organizations. He is a regular speaker and organizer in preeminent conferences. As a book author and an editor/editorial advisory board member of IT research journals, he also founded several user groups/forums.
About the Panelists (in alphabetic order of first name):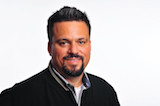 Brian Gilmore is Splunk's Chief Technology Evangelist for IoT. A former practitioner in mechanical systems automation, integration, and data analytics, he currently focuses on enabling Splunk's partners and 13,000+ worldwide customers to increase asset performance and availability, improve service levels, reduce operations costs, mitigate security risks, enable compliance, and create new product and service offerings using insights from the big data generated by mechanical systems and connected devices. His broader technology interests include machine learning, artificial intelligence, and natural language processing.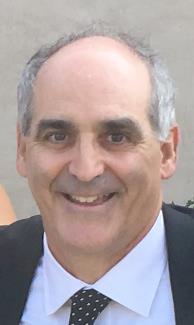 Charlie Isaacs has a track record of R&D leadership, starting with GTE (Verizon) where he served as VP of Engineering. Following GTE, he held R&D leadership positions at Answer Systems (acquired by Computer Associates), Broad Daylight (sold to Primus Knowledge, then ATG and then Oracle), and CTO at Kana Software, Inc. Prior to joining Salesforce in 2012 Charlie spent 2 years in the Alcatel-Lucent/Genesys Global Innovations Group. Charlie is currently VP and CTO for Customer Connection and his primary role is to incubate IoT projects for Salesforce Customers; he evangelizes and speaks worldwide about IoT and Customer Service. Mr. Isaacs holds a B.S. degree in Electrical Engineering from the University of California at Santa Barbara and an MBA from California Lutheran University.

David Talby is a chief technology officer at Pacific AI, helping fast-growing companies apply big data and data science techniques to solve real-world problems in healthcare, life science, and related fields. David has extensive experience in building and operating web-scale data science and business platforms, as well as building world-class, Agile, distributed teams. Previously, he was with Microsoft's Bing Group, where he led business operations for Bing Shopping in the US and Europe, and worked at Amazon both in Seattle and the UK, where he built and ran distributed teams that helped scale Amazon's financial systems. David holds a PhD in computer science and master's degrees in both computer science and business administration.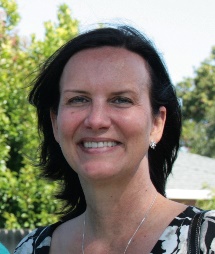 Deanna Shaw builds and leads innovative and ground breaking Design teams for the Watson Internet of Things Business Unit at IBM. Currently she is working on leading such initiatives as Digital Twin, Intelligent Buildings, and IoT for Manufacturing. She is also the content leader for IBM Watson IoT Munich HQ. In the past Deanna has created, launched and matured programs for IBM focused on improving business at the executive level. As a Senior Design Director, she has led large scale design for the storage portfolio. Her role is one of extensive client championship.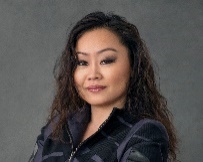 Roxy Stimpson is a VP & CTO at IOT World Labs, a product, and integration company that provides a platform to enable enterprises to transform their business through data and IoT. She has 20+ years of experience in software development and design, specialized in Enterprise Applications and Systems Integration including ERP, Logistics, Warehouse Integration, Continuous Process Improvement, End-to-end Software Development to Operation, and R&D. Prior to IOT World Labs, Roxy participated in creating company vision and strategy; planning and building company technology and product roadmap with C-level executives and business stakeholders in various capacities, namely Enterprise Architect and Chief Technology Officer. Roxy enables enterprises to turn their data into a competitive advantage.
Keynote Panel: Services Rethinking – How to Effectively Help Digital Transformation with Evolving Services Technologies
Moderator: Dr. Min Luo, Huawei, USA
Panelists:
Abstract: Service-orientation can bring agile business capabilities and sustainable cost savings for enterprises. However how to effectively utilize such technology for drastically different business environments, while making services open but adaptable to meet the ever changing business requirements remains a challenge. The evolution of service-oriented architecture to today's microservices-based API-economy, has helped to alleviate some problems in certain aspects while deteriorating other important factors.
In this panel, we will review some fundamental concepts of SOA, what it was intended, how it was applied in reality, why many initiatives succeeded or failed, what micorservices is supposed to enhance SOA with more agility and scalability, and the reason that microservices alone won't bring the ultimate benefits. Some future directions will also be discussed.
About the Panelists (in alphabetic order of first name):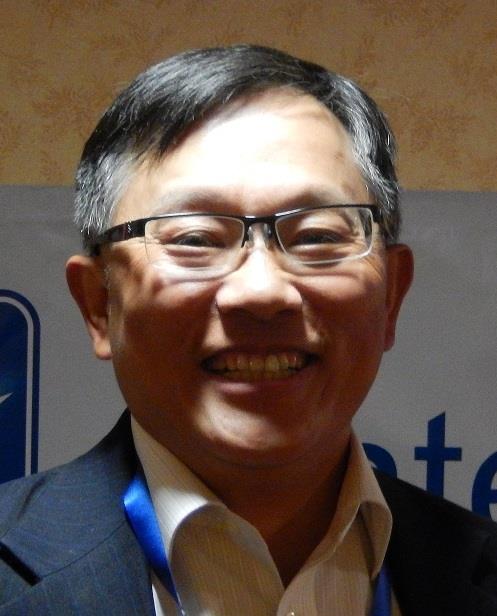 Dr. Min Luo has over 24+ years of successful professional career, including over 20 years of management position at Huawei, IBM Software Group and Global Services, and two of the Fortune 500 transportation companies. He is an established expert in the field of next negation software defined networking (SDN), enterprise architecture and information systems, whole life cycle software application and product development, business intelligence, and business process optimization. He is also a pioneer and one of the recognized leading experts and educators in Service-oriented architecture (SOA), Model/business-driven architecture and development (MDA-D), business analytics and intelligence, and applied operations research with modern heuristics. He has served as SDN Area Editor for Journal of Computer Networks, Elsevier since May 2015, and editor/guest editor for several other renown publications in service and cloud computing, business process management. He also served as program committee members, track chairs for many international conferences.
2、Get the latest technical tutorials
Tutorial: Blockchain: Basics, Smart Contracts, and Challenges
Abstract: Blockchain is an emerging, disruptive, and transformational technology of incredible growth and potential, and is poised to have tremendous impact and benefits across many industries including banking, financial, healthcare, manufacturing, insurance, logistics, land registry, and others. Recently, blockchain has gained significant attention among academia and the scientific research community. In this tutorial, we present an introduction to the underlying design principles, protocols, and architecture of blockhain. We also describe blockchain types, powerful features, and potential application domains. The tutorial will show how to program the blockchain with Ethereum smart contracts using Solidity language and Remix IDE. We demonstrate how blockchain using smart contracts can be the preferred answer to many pressing research problems related to IoT management, identity, data monetization, and security. The tutorial will also cover advanced topics related to block validation and construction, forking, Merkle trees, and consensus algorithms, and generating addresses and keys. Moreover, the tutorial will highlight major research challenges for blockchain, and will discuss newly emerging blockchain types as those of IOTA, Tangle, and Algorand.
About the Speakers: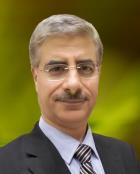 Khaled Salah is a full professor and has extensive background and expertise in blockchain, cloud computing, IoT, cybersecurity, computer networks, and web application development. He has over 170 publications and 2 US patents. He is an active and engaged speaker and has given a number of keynote speeches, invited talks, and tutorials on topics related to Blockchain, IoT, cloud computing, embedded systems, and Cybersecurity. Currently, he is supervising a number of research projects on "Blockchain and IoT", and also is teaching undergraduate and graduate courses in the areas IoT, Blockchain, Cloud, and Cybersecurity. A recent news story, dated Dec. 27, 2017, was published by KU on his teaching and research activities with regards to blockchain and IoT.
Tutorial: IBM Cloud for Research and Developlement
Abstract: IBM's cloud offers platform as a service (PaaS), infrastructure as a service (IaaS) and includes a catalog of services that can be integrated with PaaS and IaaS to build solutions.  This multi-tiered system makes it convenient for Researchers and Developers (R&D) to tailor the platform to their research agenda – building and testing low level, new cloud services; developing models and algorithms, and developing services for external consumption.  Each of these activities requires working with different cloud capabilities, and integrating various services. Each of these activities may also require private services within the IBM Intranet, as well as tools, existing data, systems, and processes.  In addition, working in the cloud also requires the same level of security and compliance required in any IBM internal environment. The solution which we have developed over the past four years has focused on integration of these diverse platform resources, automation of security and compliance, a simplified portal to accomplish virtual machine  and 'bare metal machine' set up and management, usage metering, service access, data placement, and network / firewall setup and management. The techniques we have used in these cloud front end system support methods has allowed the R&D teams to focus on their primary research work, with little or no time devoted to the underlying cloud entities in the IaaS or PaaS.
About the Speakers: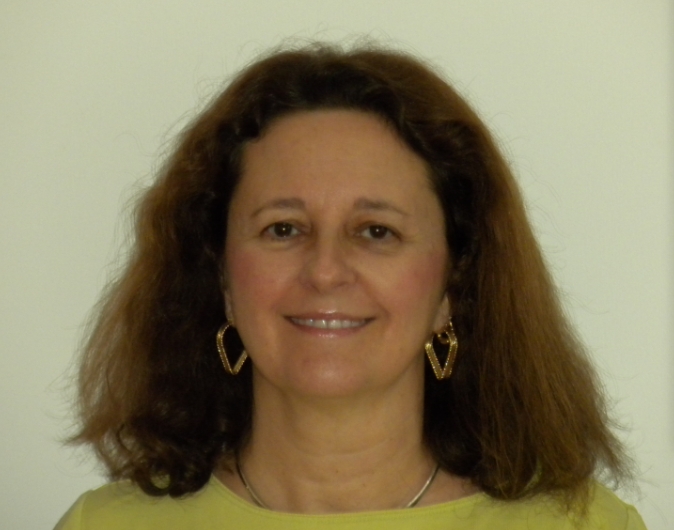 Lorraine M. Herger is the Director of Research Integrated Solutions and CIO of IBM Research, a worldwide organization with 12 locations; a Master Inventor, with over 50 patents, 25 publications and a Senior Technical Staff Member. Lorraine received the 2017 CIO 100 award for innovative use of technology to drive business for IBM Research by creating a cloud environment where IBM Research can host assets for external partners. Lorraine is the chief technical architect of THINKLab, an innovative environment for immersive experiences and led the team in the design, and installation of each of IBM's 13 THINKLabs. Lorraine and her team currently manage the Cloud for the IBM Research Division.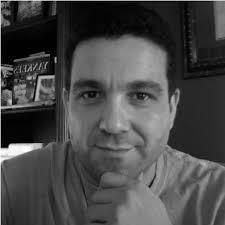 Carlos Fonseca is an Executive IT Architect, Software Engineer, and a people manager. With over 20 years of software development, and architecture experience, Carlos has provided many contributions to IBM technologies, solutions, and software products. 
Currently, Carlos manages a high-performance team of software engineers, IT specialist and architects providing innovated Information Technology solutions for IBM. These solutions range from application development, IBM cloud application and infrastructure architecture and design, mobile design and development, wireless technology solutions, emerging client adoption solutions, VPN and secured access solutions. Carlos provides technical leadership in many of the team's contributions including leading several key cloud infrastructure architecture and deployment projects in IBM Research.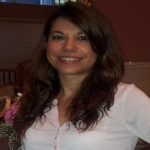 Mercy Bodarky is a Security focal for the Integrated Solutions Team of IBM Research. In this role, Mercy works across several disciplines including IT Security, Cloud, and Privacy, IT & business operations and collaboration. She manages several global security programs for all services to the division. Mercy is an active member of the IRI, ACM and SWE. She also serves as the webmaster for the SWE, NY City chapter. In her spare time develops outreach projects to educate students of all ages to STEM careers.
Tutorial: Bioinformatics Virtual Organizations Constrction Framework
Abstract: Systems Bioinformatics is a relatively new approach, which lies in the intersection of systems biology and classical bioinformatics. It focuses on integrating information across different levels using a bottom-up approach as in systems biology with a data-driven top-down approach as in bioinformatics. A key approach in Bioinformatics Systems is the construction of multiple networks representing and their integration in a layered network that exchanges information within and between layers. Given the bulk of biochemical entities that go under various names and interact on different levels, the relevance of fully annotated data Grid services in bioinformatics, especially systems biology, is enormous. Until now, ambiguities in synonyms and interactions had to be detected by human intelligence; – meaning full-fledged systems biology services won't be successfully automated without proper categorization. Since DB-Annotator draws on a common set of agreed ontologies (eg gene ontology) for the annotation of both data services and data sets or subsets, it can provide the semantic glue on all levels required.    a precondition for data exchange and manipulation within the Grid network of virtual organizations (VO). Thus raise the needs to dynamic collaboration and rapid distributed solution. Hyper Dynamic Virtual Organizations Constriction Framework (HDVOCF) is theoretical description framework to create Dynamic Virtual Organizations (DVO) at the knowledge level. DVOF has been utilized CommonKADS knowledge engineering methodology to model DVO. A new structural approach (hyper-management) for supporting the modeling of a collaborative network by utilizing CommonKADS the knowledge of the problem can be structured in three stages context level, concept level and artifact levels; DVOF has been identified three models namely 1) "New Federated Collaborative Networked Organization Model (FCNOM)", 2) "Virtual Collaboration Knowledge Model (VCKM) and 3) "Collaboration Network Organization Grid-Cloud Convergence Architecture (CNOGCA) Based on Open Grid Services Architecture (OGSA). Each model is composed by an ontology that describes each of the entities covered by the model and where applicable a set of design patterns.
About the Speakers: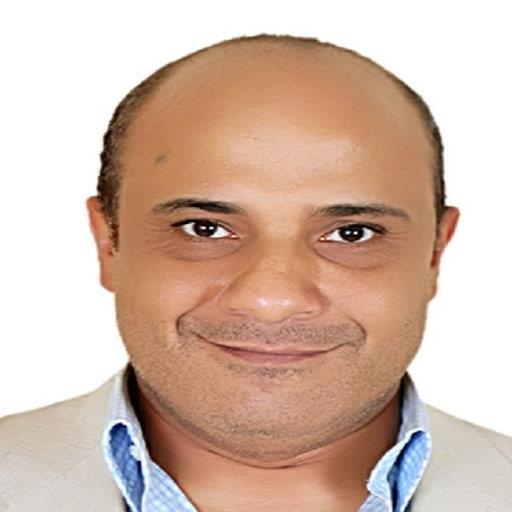 Dr. Morcous Massoud Yassa received his Master degree in Computer Science from Faculty of Computers and Information, Cairo University in 2008 and his Ph.D. in Computer Science from the same faculty in 2014. He has served as an invited member of the technical program committee of several international conferences. He has been on the technical program committee of different IEEE conferences. He acts as a reviewer for the international conferences and journals. His research has been published in various international journals and conferences. He has published numerous scientific articles in an Arabic language magazine, "AlAhram". He has conducted tutorial sessions in prominent conferences such as IEEE BIBM 2014 - UK, IEEE COMPSAC 2014 - Sweden, IEEE Healcare2013 - Portugal, and IEEE "JEC-ECC 2013 – Cairo, KKIO 2015 – Poland, ICHI 2015 – USA. Dr. Morcous main research interests lie with the knowledge modeling, sharing and reuse, intelligent information retrieval, Software Engineering, Software requirements engineering, Service Oriented Architecture (SOA), Virtual Organizations, Grid & Cloud Computing and Green Computing. He is a member of Scientific Research Group in Egypt its main research interest in a particular aspect of computational intelligent, intelligent environment, network security, machine learning, bioinformatics and biomedical and related disciplines. He has served as an invited member of the technical program committee of several IEEE conferences. He acts as a reviewer for the international conferences and journals. He has published numerous scientific articles in Arabic language: magazine, AlAhram URL: http://aitmag.ahram.org.eg/OuterWriter/4063.aspx.
Tutorial: A Live System to Track each Product Unit in Global Trade using Blockchain
Abstract: This tutorial showcases the actual adaptation of the Blockchain (BC) technology in the global trade space. An online system will demonstrate each product with a unique identification is tracked from the source manufacturer to the end user across countries, which is captured in an end-to-end global supply chain. Two examples will be given: premium American wines, and prescription drugs. We will discuss how data is structured and collected from manufacturers, logistics providers and end users, and securely saved in a data storage environment utilizing SQL and Blockchain methods.
As blockchain networks are established, identity becomes an inherent part of identifying participants within business networks and across business networks. Blockchain backed; decentralized identity is critical in online identification. A proof of concept demo will be shown to showcase how decentralized identity will be leveraged in a digital economy, providing point to point identification with more trust. 
About the Speakers: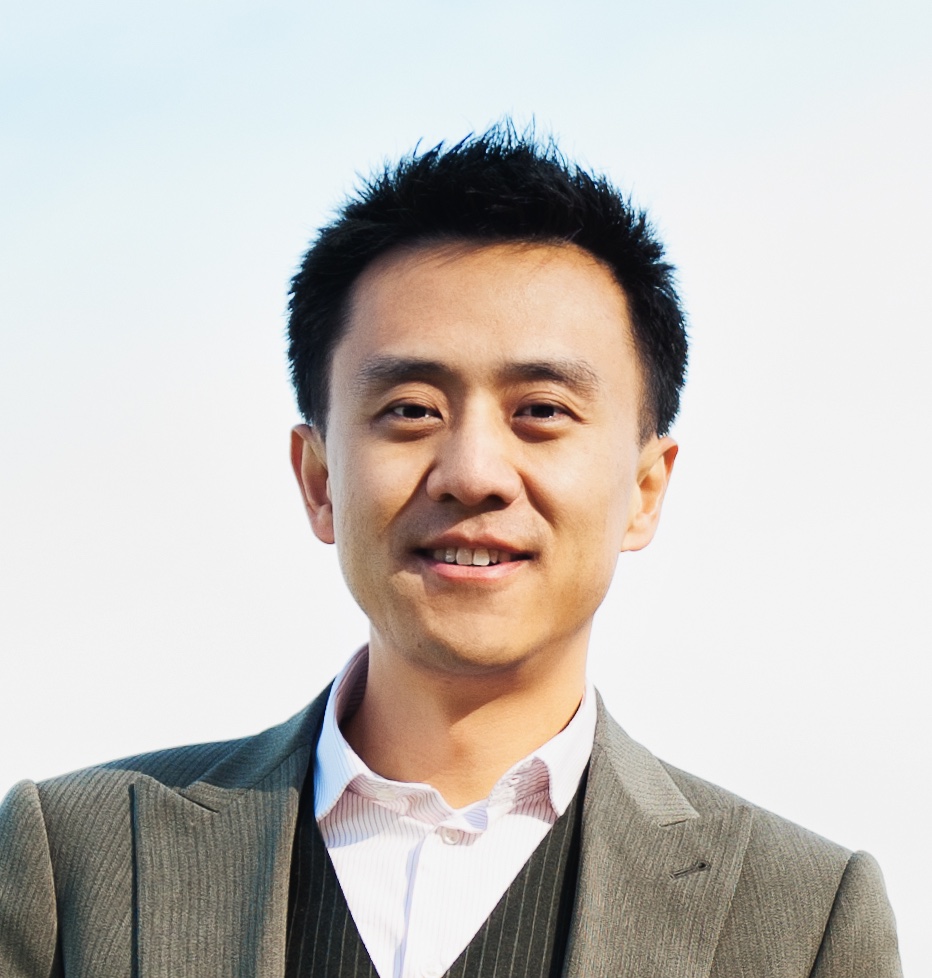 Jack Duan is the founder and CEO of Gliding Eagle Inc, a system and data company specializing in global trade. He has over 12 years of Fortune 500 company experience in both high-tech (Senior IT Technologists at Sun Microsystems), and consumer marketing (Big-Data Product Manager, Marketing Strategies, Safeway). He has dual-cultural backgrounds in the US and China. He has a BS in Computer Science from Indiana University and a MBA from UC Berkeley-Haas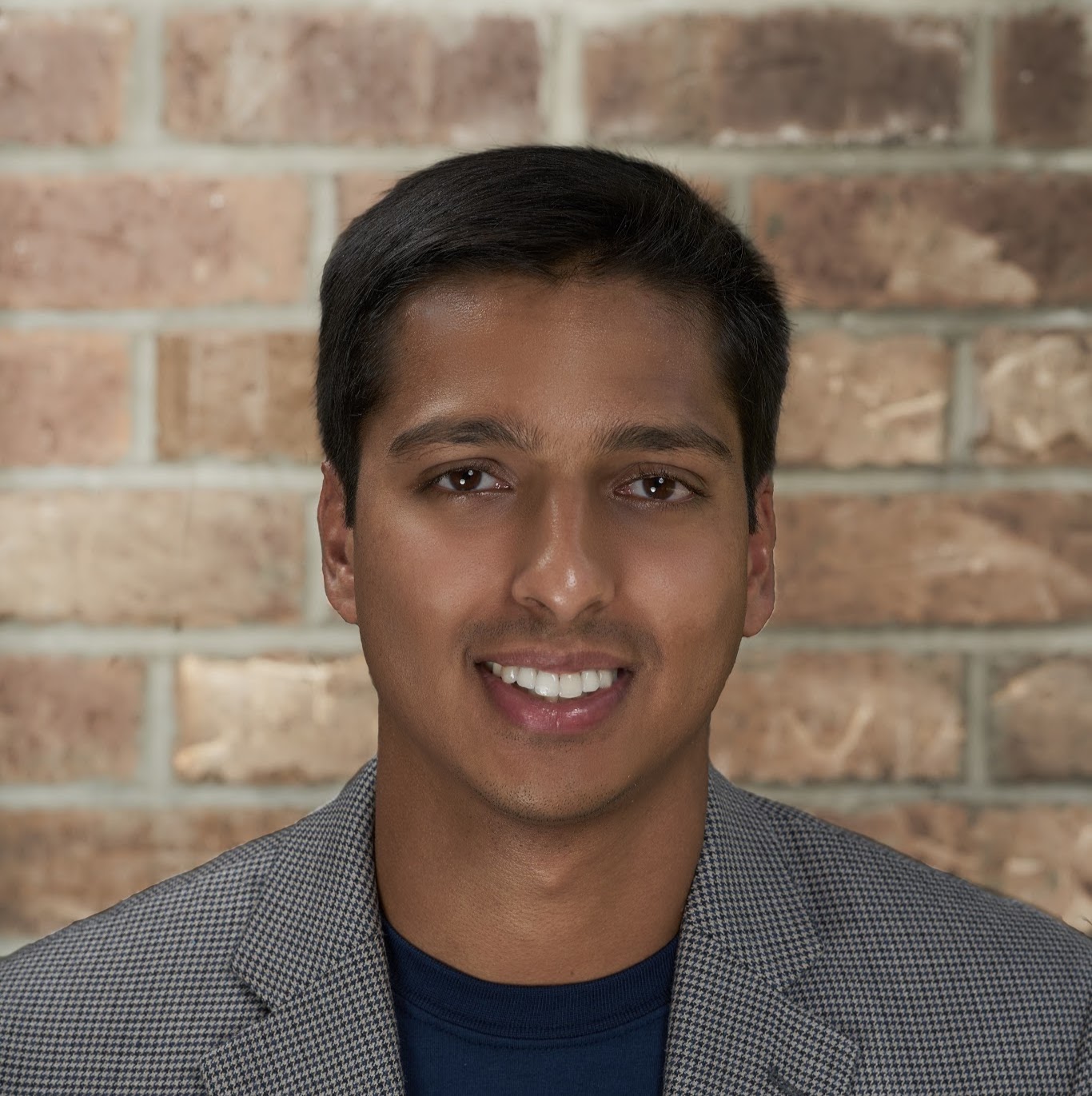 Milan Patel is a Product Manager for IBM Blockchain Trusted Identity, focused on delivering blockchain backed identity services in a digital era for self-sovereign, decentralized identity.
He has been in the technology industry for 4 years, diving into the clouds directly after graduating with honors from North Carolina State University in 2013. Joining as an associate product manager, Milan held roles as a lead business analyst, competitive and market strategy, and most recently as product manager for IBM Cloud Virtual server, prior to focusing on trusted, digital identity.
Milan is passionate about spending time with family, enjoys the outdoors, mentoring high school students, and always looking for the next travel adventure. 
SCF2018 Satellite Session
(June 1, 2018, Shenzhen, China)
The China Big Data Industry Summit organized by the Services Society is the earliest big data industry summit in China. Since 2013, it had been successfully held in Shenzhen China for five times, becoming one of the top technology and business events in the Internet big data field. Previous conferences attracted a large number of industry elites, authoritative experts in the field of Internet big data, and outstanding entrepreneurs to discuss and exchange Internet big data and related fields, to share the industry's latest trends, trends, and experiences, and had aroused strong reactions in the industry, becoming a platform for practitioners and entrepreneurs in big data related industries to interact and connect with each other.
  
 The 2nd China Big Data Industry Summit      The 3rd China Big Data Industry Summit

  
 The 4th China Big Data Industry Summit      The 5th China Big Data Industry Summit
The 6th China Big Data Industry Summit (2018) with the theme of "New Artificial Intelligence, Blockchain, and Cloud Computing (New ABC)" was successfully held on June 1, 2018 in Shenzhen, China. This year, the event attatracted more than 600 attendees from all over the world. The event, organized by Shenzhen Global Experts Federation (GEF), serves as a satellite conference for SCF2018, aiming to provide a platform for resource exchging and learning for various industry practitioners and entrepreneurs working on the field of big data, and to share the latest technology and industry development trends, to learn from the successful experience of advanced companies, to connect quality resources, to leverage big data promoting the overall development of social technology, industry, and even the economy.
  
  
 The 6th China Big Data Industry Summit, 2018
Save This Event
When & Where

Sheraton Seattle Hotel
1400 6th Avenue
Seattle, WA 98101


Monday, 25 June 2018 at 08:00

-

Saturday, 30 June 2018 at 12:00 (PDT)
Add to my calendar
Organiser
The Services Society (S2) is a non-profit professional organization that has been created to promote worldwide research and technical collaboration in services innovations among academia and industrial professionals. Its members are volunteers from industry and academia with common interests. S2 is registered in the USA as a "501(c) organization", which means that it is an American tax-exempt nonprofit organization. S2 collaborates with other professional organizations to sponsor or co-sponsor conferences and to promote an effective services curriculum in colleges and universities. The S2 initiates and promotes a "Services University" program worldwide to bridge the gap between industrial needs and university instruction. The Services Society has formed 10 Special Interest Groups (SIGs) to support technology and domain specific professional activities.