Description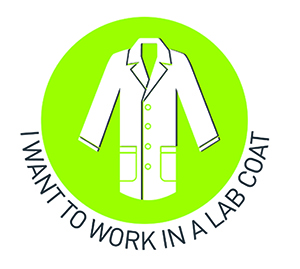 The HudsonAlpha Educational Outreach team provides several weeks of summer Biotechnology Camps for middle school students. These half-day camps, housed within the educational spaces at HudsonAlpha, are available to rising 6th through 9th grade students.

The I Want to Work in a Lab Coat (Advanced) Middle School Biotech Camp
will be held July 16-20, 2018 from 9:00 am-12:00 pm daily
Have you ever wondered what it would be like to work in a biotechnology laboratory? Spend a week investigating the tools, techniques and science behind modern biotech careers. Tour high tech lab spaces and get a behind the scenes look at one of Alabama's fastest growing career fields. Young researchers will perform student-driven experiments and maintain a lab notebook of their discoveries.
Students must have completed the Code of Life Camp (there are 3 offerings: June 4-8, June 18-22 and July 30-Aug. 3) to be eligible for one of two advanced biotechnology camps: I Want to Work in a Lab Coat and/or The Secret Lab (formerly UDSO Challenge).

Registration will close June 15th, or once we reach capacity.
---

Eligibility and Tuition:
Eligible to rising 6th-9th graders

$200 tuition is due in full upon registration. Tuition also includes a daily snack and a lab coat.

For needed cancellations, a full refund of $200 will be given until June 15th.

After June 15th, a $100 refund will be given up until July 2nd.
After July 2nd, no refunds will be given for cancellations.

Prior to registering, please review our Lab Safety Contract and Waiver and Release/Emergency Contact Forms. These forms will be included in the camp packet that will be e-mailed to you prior to camp. Both forms must be signed in order for students to attend.


---