Description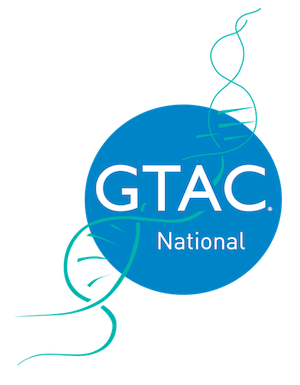 GTAC: National is a five day professional development academy that prepares life science educators to address high school level genetics, genomics and biotech content in their classrooms. Take a deep dive into topics such as cancer and clinical genomics, common complex disease and agricultural genomics. Our experienced education team will also provide guidance for using free HudsonAlpha digital resources, such as iCell, videos, on-line modules, and a lesson plan library.
GTAC: National will be held July 23-27, 2018 at the HudsonAlpha Institute for Biotechnology.
Eligible educators will spend five full-days at HudsonAlpha, digging deeply into modern genetic content through hands-on laboratory practice and content-deepening talks by leading scientists.
Cost:
Tuition cost with housing: $1100*
Tuition cost without housing: $900*
A non-refundable $200 deposit is due upon registration.
*Through generous support of corporate and individual donors, the 2018 tuition is offered at reduced rates from $2500 and $2300 to $1100 and $900.
Tuition Includes:
Payment Options:
You will be invoiced for your remaining balance within 2 weeks of registration.
Upon receipt of invoice, acceptable forms of payment will include credit card, checks and purchase orders.
All remaining balances will be due by April 13th. If we don't receive full payment by the deadline, your seat will be released to another interested educator.

For needed cancellations, a full refund, less your non-refundable $200 deposit, can be issued up until May 1, 2018.
After May 1, a 50% refund, less your non-refundable $200 deposit, can be issued up until June 1, 2018.
After June 1, no refunds will be issued.
If you have any additional questions, please contact us at edoutreach@hudsonalpha.org or 256-327-0510.