2018 Howard Hoffman Lecture: Evan Richheimer, Co-Founder and Chief Executiv...
Description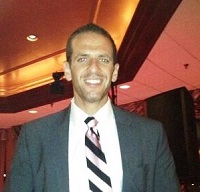 Evan Richheimer is the Co-Founder and Chief Executive Officer of New Tradition. New Tradition is one of the largest privately held, independent Outdoor Advertising companies in the country. Before the inception of New Tradition Media, Evan spent four years as the New York Sales Manager for Titan Worldwide. He lead the New York sales team, managing several profit centers such as the MTA Bus and Commuter Rail contract while working with national advertising agencies.
Earlier in his career, Evan was a sales and marketing associate with IMG's media division. Evan is active in the community, loves to travel, and you can often catch him running in Central Park before most New Yorkers are out of bed.

About the Event:
In the spirit of interfaculty collaboration and private sector participation, the GW Center for Entrepreneurial Excellence (CFEE), through the Howard Hoffman Distinguished Lecture Series, brings together faculty, students, business leaders and members of the wider GW community for discussion on a variety of entrepreneurship issues. The series encourages philosophical reflection and practical experiences on problems and opportunities regarding entrepreneurship. Frequently, lectures are co-sponsored with other schools and departments.
The series has served as a model for several of the successfull University-wide forums for intellectual interchange that are now flourishing. Evan Richheimer, Co-Founder and Chief Executive Officer of New Tradition.
Agenda:
5:30 PM - 6 PM: Refreshments
6 PM - 7 PM: Presentation and Q&A
Important Event Note:
Please note that this particular event is in conjunction with an existing GW business school course. Those who are arriving at this event that are not part of the course, can enter into the room. Just notify the main professor located in that room that you are there for the Howard Hoffman Lecture.