Description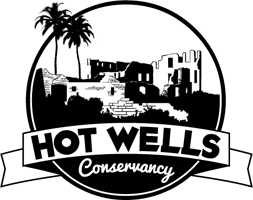 WE INVITE YOU TO JOIN US FOR THE HOT WELLS HARVEST FEAST.................AT THE RUIN!

The Hot Wells Harvest Feast is in its 6th year, and after a long wait, we return to the The Hot Wells Ruin where this event began! This inaugural public unveiling will highlight the many hours of labor to bring the Ruin back to its historic grandeur.
As always, the top 25 chefs from San Antonio, and surrounding areas, will be on hand to provide tantilizing treats for your tastebuds. Mixologists will be making funky libations that are shaken and stirred!

The Harvest Feast, founded in 2013 by Chef Robbie Nowlin is hosted by an army of dedicated volunteers, our amazing Board of Directors and other partners from within our community.
Purchase your tickets today for the Feast!

Note: Attire is casual, Parking is free; Adults Only - no children or pets allowed