Description
The State Capitol region will gather on September 21, 22 & 23 to honor Mather Airport's 100 years of service to our nation and communities. Fans will enjoy two days of non-stop action and Airshow excitement headlined by the USAF Thunderbirds along with a spine-tingling lineup of world-class performers including the Canadian Force F-18, US Army Golden Knights Parachute Team, Air Force Heritage Flight featuring the F-35 Lightning, miles of amazing aircraft displays and interactive activities – combined with a spectacular Friday night airshow, including a Wall of Fire, massive fireworks display and a 'Wonder Bread 5' concert to make Mather Airport's 100th Birthday Bash truly unforgettable!
Feel the need for some real speed? Purchase a ride in a WWII Warbird!! The California Capital Airshow in partnership with the Southern California Commemorative Air Force (SoCal CAF) from Camarillo, CA have brought two priceless Warbirds to Mather Airport for a one-of-a-kind experience! You have the rare opportunity to purchase a ride in a P-51 Mustang and/or T-6 Texan during Airshow week. This unique in-the-air experience allows you to sit in the seats our veteran's sat in, see and feel what they encountered. Don't miss a once-in-a-lifetime ride - It is a definite must for your bucket list.
Multiple rides in each aircraft are available on September 21, 22 & 23, 2018
​Book your seat online and SAVE . . . Seats sell fast and often sell out! Prices go up at the Airport!! All purchasers of Warbird rides will receive a FREE GENERAL ADMISSION TICKET TO THE AIRSHOW – SEPT. 22 OR SEPT. 23.
Take your pick of the available aircraft, dates and times:
P-51 Mustang Ride – $1,995 online NOW/$2,095 on-site
A chance of a lifetime to take flight in one of the most important aircraft in all of aviation history. If there ever was a 'bucket list item' this is it. Simply stated, a ride you will never forget.
The North American Aviation P-51 Mustang is an American long-range, single-seat fighter and fighter-bomber used during World War II, the Korean War and other conflicts.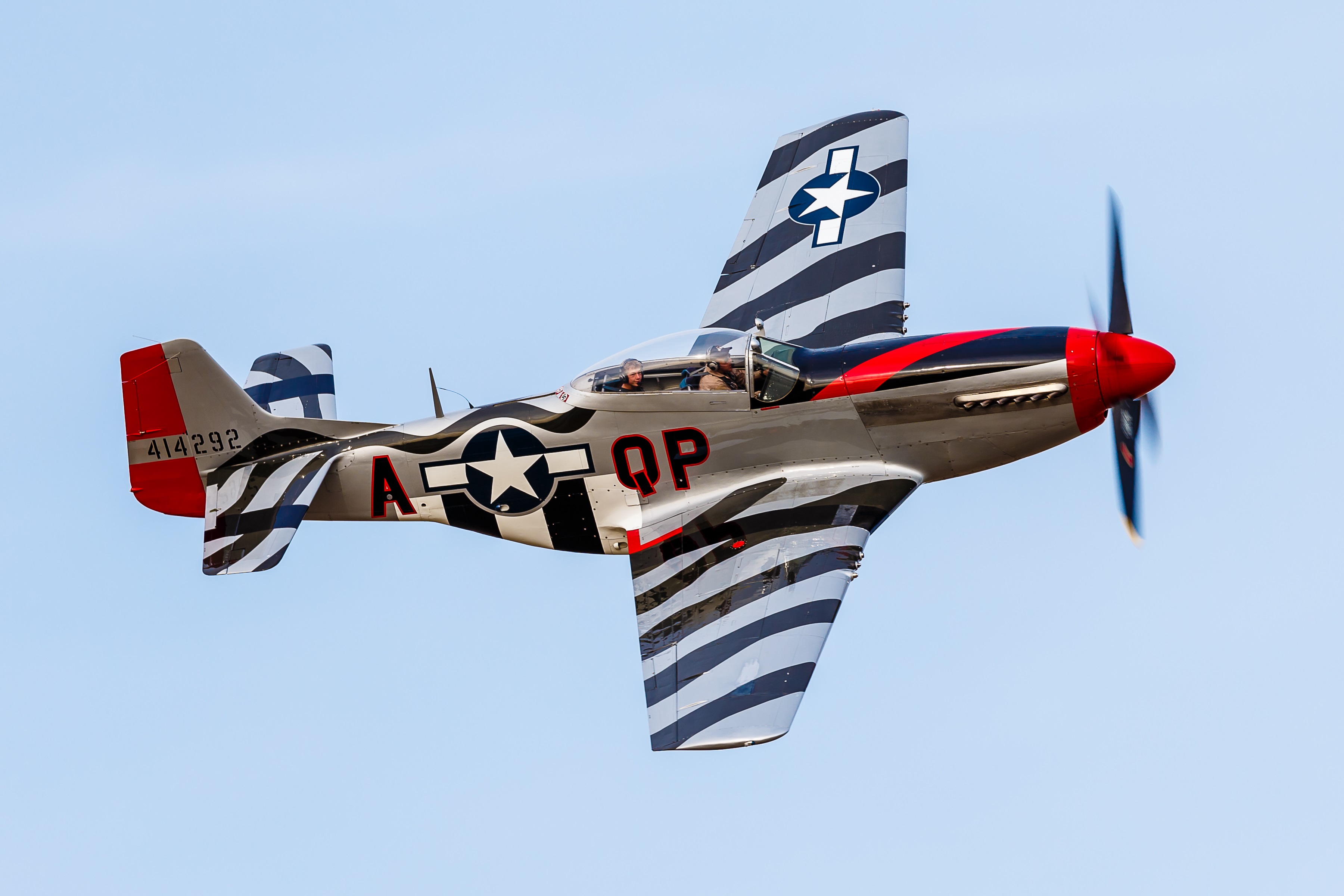 SNJ T-6 Texan Ride – $495 online NOW/$445 on-site
Find out just why they call the Texan the 'Pilot Maker'. The Pilot will allow you to take a hold of the controls during your ride and you will then discover just what an important part of aviation history this renowned trainer took.
The North American Aviation T-6 Texan is an American single-engine advanced trainer aircraft used to train pilots of the United States Army Air Forces (USAAF), United States Navy, Royal Air Force, and other air forces of the British Commonwealth during World War II and into the 1970s.