Description
YOU ARE CORDIALLY INVITED TO OUR FIRST EVENT OF THE YEAR FOR THE GREATER FORT WAYNE HISPANIC CHAMBER OF COMMERCE'S NETWORKING & MEMBERSHIP MEETING! THURSDAY, MARCH 22, 2018 6:00-8:00 P.M.
TE ESPERAMOS EN NUESTRA PRIMERA REUNION DEL 2018. EL DIA JUEVES 22 DE MARZO 6:00-8:00 P.M.
THE GFWHCC's Board of Directors, Officers and Associates welcome you to a fantastic networking and membership meeting!
KEYNOTE SPEAKER:
William Mitchell - SCORE FORT WAYNE - Chairman and Mentor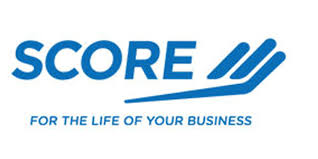 You don't want to miss this fantastic event! Limited seating!

Meeting at the NEW:
Three Rivers Distilling Co.



224 E. Wallace Street, Fort Wayne, IN 46803
Please become a GFW Hispanic Chamber
of Commerce Member TODAY!
Organizer of 2018 Hispanic Chamber of Commerce MARCH Membership & Networking Meeting
Muchas gracias to all of GFWHCC's founding members, new & longstanding supporters, all volunteers, especially our Board of Directors and Officers.
The Greater Fort Wayne Hispanic Chamber of Commerce (GFWHCC) is a 501(c) 6 - Business League organization created and supported by all volunteers, non-paid Cabinet officers, and non-paid Board members.
We greatly appreciate your continued support!