Description
A family-friendly event for everyone, Haitian and non-Haitian!
With more than 55 years of history at the Jersey Shore, Haitian-Americans have a lot to celebrate, and we invite everyone to this annual cultural celebration.
This FREE event will feature talented musicians, dancers, singers and speakers, both local, and from across New Jersey.
This year we will award THREE scholoarships to graduating seniors of Haitian descent: one from Asbury Park High School, one from Neptune High School, and one from Ocean Township High School.
Once again we will honor locals who have made a difference in the past, as well as those who are doing so today.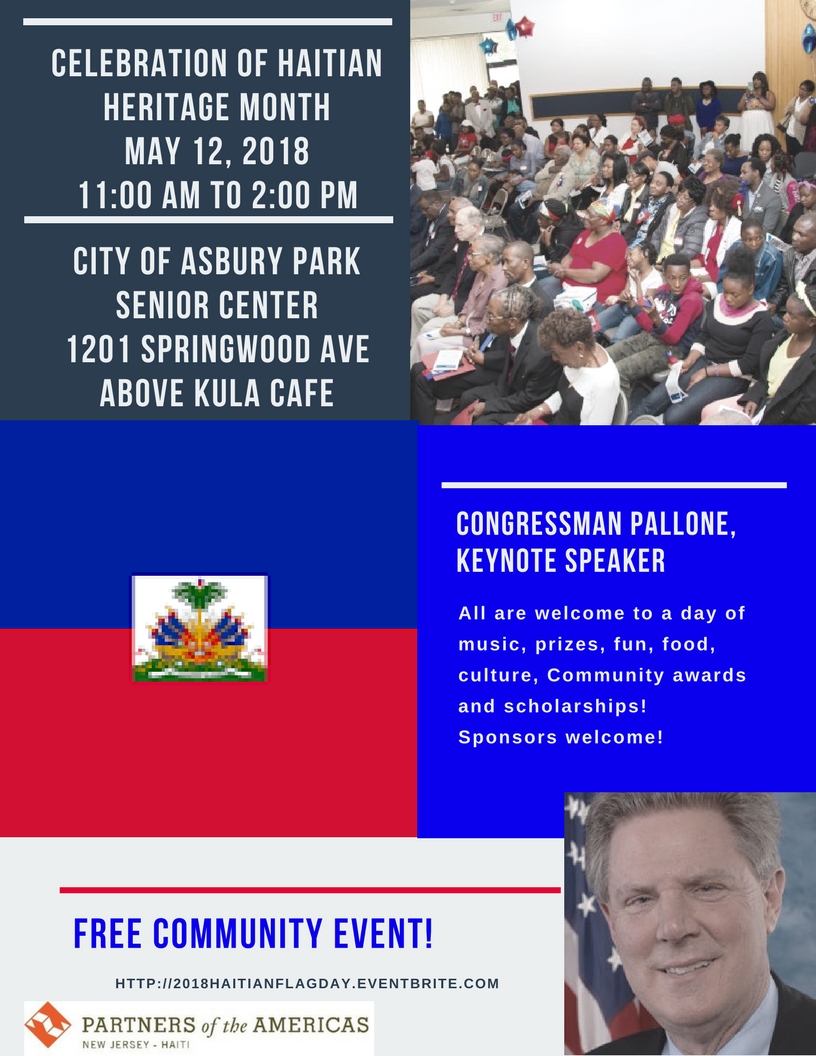 Space is limited. Register today, and invite your friends to do the same.
Your tax-deductible donation can be of ANY amount you wish, and we will thank you on our event page, and on our webiste.
Thank you to the 2018 sponsors below. Additional individual & corporate sponsors welcome!
There is still time to sponsor; please register and donate, or contact us for more details.
2 For Care Early Childhood Learning Center
DevOps Advisors
Ms. Loretta Dumas
Ebenezer Church of God of Prophecy
First French Speaking Baptist Church
Langosta Lounge
Laroc Paving
Living Word Christian Fellowship
Mr. Bruce McCracken
Nan-Baz
Navar Tax Services
Mr. Jeff Richter
VNA Health Group - School Based Youth Services Program - The SPOT

Zoe Services LLC

We have room for YOUR name or business! Register and donate today!
Please note that by entering your email address, you give us permission to send you our newsletter. We will not share your email address to any third party.