2018 GSAQ Field Day - Esk Basin sequences in the headwaters of the Brisbane...
Event Information
Location
Esk Basin
Woodford, Kilcoy, Toogoolawah, Moore & Linville Districts, QLD
Australia
Description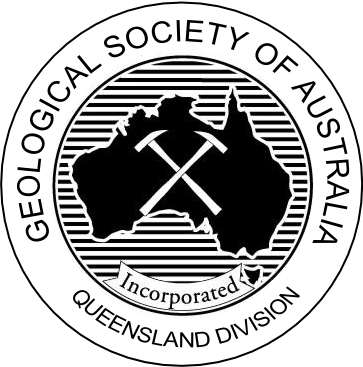 2018 GSAQ Field Day - Esk Basin sequences in the headwaters of the Brisbane and Stanley Rivers, southeast Queensland
Following on from the successful 2017 Field Day in the southern Esk Basin, the Queensland Division has organised this year's Field Day to discover the stratigraphic diversity of the northern part of the Esk Basin and its basement. This event will take members to the more remote parts of the basin to exposures occurring in the rugged headwaters of both the Brisbane and Stanley Rivers. In some places one can jump across the Brisbane River. This beautiful countryside is enhanced by amazing exposures of the stratigraphy. It is a place where geologists can debate the origins of the strata, stages of structural deformation and magmatic events that have modified the landscape.
A new geological leaflet on this part of the Basin will be released on the Field Day. George Winter and Bill D'Arcy have prepared the Field Day itinerary and accompanying leaflet edited by Warwick Willmott.
Registration Details
GSA/AIG members $50.00
Concessions for retired members $45.00
GSA Student Members $15.00
Non GSA/AIG Members $60.00
Registrations will close at the end of business on Wednesday 19 September 2018
For safety reasons the use of private vehicles is not permitted. Coach Transport provided by Southern Cross Transit.
Children under the age of 16 years are not permitted to attend this Field Day
Registrants will be provided with fluoro-safety vests for the duration of this event. However, you will be required to bring your own safety glasses, sun screen, a hat and wear enclosed foot ware.
Cold water, morning tea and lunches will be provided as part of the registration cost.
Registrants with a history of anaphylaxis are advised to bring their medication (e.g. Epinephrine autoinjector).
Itinerary

Roma Street (Brisbane), Woodford, Kilcoy, The Spit on Somerset Dam (for morning tea), Toogoolawah, Moore (for lunch), Linville, Kilcoy, Woodford, Roma Street (Brisbane)
Departure time from Roma Street (Bus Stop 125): 7:00 am
Arrival time back at Roma Street (Bus Stop 125): 6:00pm
Date and Time
Location
Esk Basin
Woodford, Kilcoy, Toogoolawah, Moore & Linville Districts, QLD
Australia