2018 Goin' for Koen Poker Stroll "Island Style" - Benefiting Spinal Muscula...
Description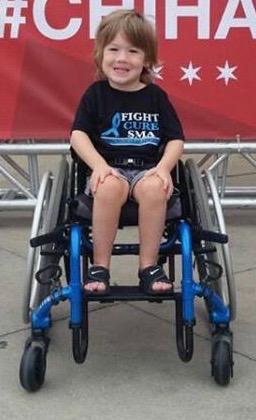 Join us as we stroll among your favorite Tybee Island restaurant/bars collecting the best poker hand. There will be cash prizes, raffles, and more! Proceeds will benefit SMA (Spinal Muscular Atrophy) related organizations.
Huge strides are being made in available therapies because of fundraising efforts Thank you for supporting Koen, our poster child, and others just like him.
We will enjoy six of Tybee's most popular destinations participating.
Spanky's Beachside @ 12:00PM Registration - Depart at 1:00PM
Other locations Nicki's 1971, The Rock House, Wind Rose and More!
$25 Early Bird on or before January 1st. $30 General Admission for a one hand - includes an event T-Shirt
All proceeds benefit SMA.
SMA (spinal muscular atrophy) is a disease that robs people of physical strength by affecting the motor nerve cells in the spinal cord, taking away the ability to walk, eat, or breathe. It is the number one genetic cause of death for infants.
In the spine, there is a particular gene (SMN1) that produces a particular type of protein. That protein is essential to the healthy development of motor neurons, which people need in order to do many things: breathe, swallow, walk, run. In SMA patients, the SMN1 gene is defunct and either doesn't produce the necessary proteins at all or doesn't produce enough of them. So the motor neurons are weak or die off, leaving the body's muscles to atrophy without use.
Hotel Tybee is again offering a Group Discount!
FOR HOTEL TYBEE RESERVATIONS:
Visit www.hoteltybee.com and use promo code: parrothead2018 or call 912-786-7777 and reference the Parrot Head Group.

All reservations are for the exclusive use of guests who are attending Goin for Koen Poker Stroll and will be confirmed.

Group Rates (subject to 13% tax & $5/night GA hotel tax)
Rates apply to: January 12-15, 2018

$79/night King Inland
$89/night 2 Queens Inland
$99/night King Partial Ocean
$109/night 2 Queens Partial Ocean
$129/night King Ocean
$139/night 2 Queens Ocean
-reservations are first come, first serve
-reservations require first night's room & tax deposit at time of booking
-24 hour cancellation without penalty

Huge strides are being made in available therapies because of fundraising efforts.
Thank you for supporting Koen and others just like him.