Sales Have Ended
Ticket sales have ended
Ticket sales are closed for Cumberland Gap Writers Studio 2018. Look for information soon about Cumberland Gap Writers Studio 2019 after January 1.
Sales Have Ended
Ticket sales have ended
Ticket sales are closed for Cumberland Gap Writers Studio 2018. Look for information soon about Cumberland Gap Writers Studio 2019 after January 1.
Description
Cumberland Gap Writers Studio is a writing retreat scheduled June 17-22, 2018 at Lincoln Memorial University in Harrogate, Tennessee, immediately following the LMU Mountain Heritage Literary Festival. This studio experience is about getting the work done—giving you time and space to write without distraction. And what better time to do that than after a weekend of inspiration from a host of excellent workshops, panels and presentations lead by gifted writers in an encouraging atmosphere?
Participation in MHLF is not required to attend Cumberland Gap Writers Studio.

Bring a project you're working on or start a new one here. The idea is to be productive in the company of supportive writers and advisers and give yourself the quiet time you need to dig in.

Located near the historic and beautiful Cumberland Gap, LMU offers individual bedrooms with private bath, mini frig and microwave and apartments for three, including private bedroom and bath with shared living room/kitchenette. Each room includes a bookcase, desk and chair. But if you'd prefer to write in the library, or outside near the spring house, or after hiking one of several trails at the nearby Cumberland Gap National Park, or even perched on a rock at the Pinnacle, there are plenty of options for quiet time and creative reflection. You are welcome to bring some supplies from home and use the kitchenette or enjoy lunch and dinner at a local restaurant with a group of participants.

Write all day or take a break for an afternoon field trip, which may include a visit to Cumberland Gap National Historic Park or Wilderness Road State Park, a guided wildflower hike, or an antique crawl in the town of Cumberland Gap. There's no better place to expand your mind than the former gateway to the wilderness.

In the late afternoon, studio members gather in small groups and have the option to share work with the group and one of our visiting writers-in-residence. This year we are briging back visting writer-in-residence Crystal Wilkinson and welcoming Sonja Livingston for the first time as a Studio writer-in-residence.
Please join us for this intensive experience in the beautiful Cumberlands of East Tennessee. Cost to attend the Cumberland Gap Writers Studio is $550 per person or $500 per person if also attending the Mountain Heritage Literary Festival. Sign up early and receive a $50 earlybird discount.
Guest Writers-in-Residence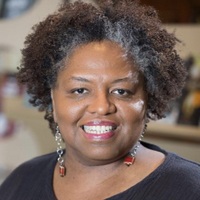 CRYSTAL WILKINSON is the author of The Bird of Opulence, Water Street and Blackberries, Blackberries. Nominated for both the Orange Prize and the Hurston/Wright Legacy Award, she has received recognition from The Kentucky Foundation for Women, The Kentucky Arts Council, The Mary Anderson Center for the Arts, The Fine Arts Work Center in Provincetown and is a recipient of the Chaffin Award for Appalachian Literature. Her short stories, poems and essays have appeared in numerous journals and anthologies including most recently in the Oxford American and the Appalachian anthology Walk Till the Dogs Get Mean. She currently teaches at Berea College where she is the Appalachian Writer in Residence and in the brief residency MFA in Writing program at Spalding University. She and her partner, poet and artist Ron Davis, own Wild Fig Books & Coffee which is located in the North Limestone neighborhood in Lexington.

SONJA LIVINGSTON's latest book, Ladies Night at the Dreamland, combines history, memory and imagination to interact with and illuminate the lives of fascinating American women from the past. The result is a series of poetic essays. Her book, Queen of the Fall uses memory and personal experience to consider the lives of girls and women she's known more personally. Sonja's first book, Ghostbread, won an AWP Book Prize for Nonfiction and has been adopted for use by classrooms around the nation. Her writing has been honored with a NYFA Fellowship, an Iowa Review Award, and Arts & Letters Essay Prize, and grants from Vermont Studio Center and The Deming Fund for Women.

Her work has appeared in many literary journals including Salon, The Rumpus, Creative Nonfiction, the Iowa Review, Brevity, and is anthologized in several texts on writing, including SHORT TAKES, THE TRUTH OF THE MATTER, THE CURIOUS WRITER, POVERTY/PRIVILEGE: A READER FOR WRITERS, BRIEF ENCOUNTERS, and WAVEFORM: TWENTY-FIRST-CENTURY ESSAYS BY WOMEN.

Sonja teaches creative writing at Virginia Commonwealth University (VCU) in Richmond, and in the study abroad program through the University of New Orleans in such places as San Miguel de Allende, Edinburgh, and Cork. She is married to the artist Jim Mott.

For more informtion contact Darnell Arnoult at anna.arnoult@lmunet.edu or (office) 423-869-7170 or (cell--call or text) 615-715-3956.
Lincoln Memorial University
Cumberland Gap Parkway
P.O. Box 1643
Harrogate, TN 37752