Description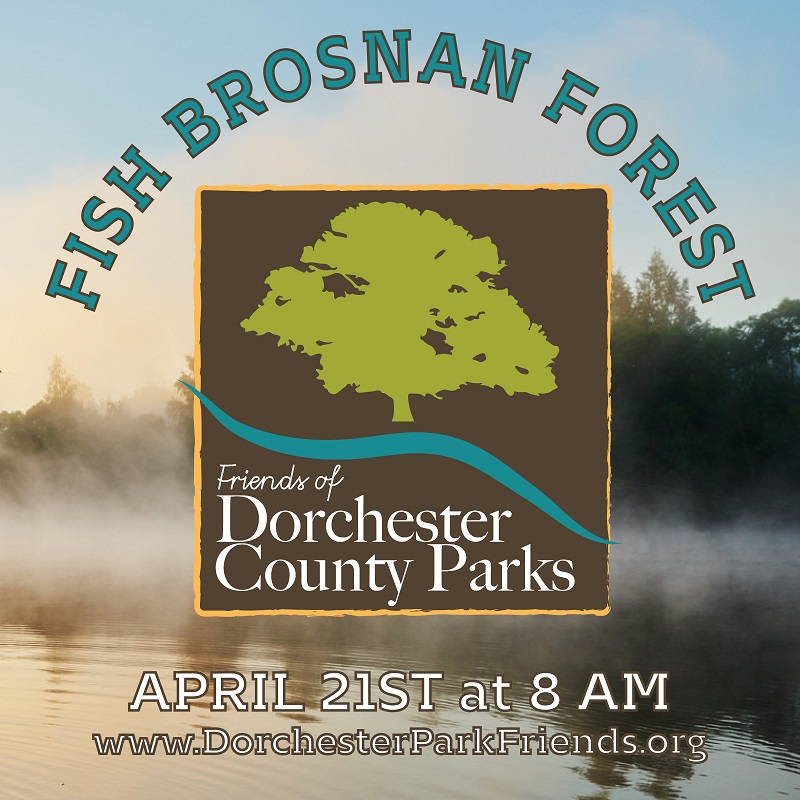 SORRY, BUT WE HAVE REACHED CAPACITY FOR THIS YEAR'S EVENT. MAKE SURE YOU SIGN UP EARLY NEXT YEAR!
General
Nonprofit organization Friends of Dorchester County Parks, in conjunction with Norfolk Southern, is pleased to open the gates of Brosnan Forest for a public fishing event on April 21, from 8AM to Noon. SCDNR will be on hand with fishing simulator in tow, and will assist with an official Kids Fishing Rodeo. Outdoor Brand Team representatives will award prizes for trophy catches and offer a Casting Kids activity with prizes as well. Fish Brosnan Forest will take place at 125 Brosnan Forest Road, Dorchester, SC 29437. PETS ARE NOT ALLOWED ON THE BROSNAN FOREST PROPERTY.
Details
A SC Fishing License is NOT required to fish at this event.

Fishing is limited to youth 15 and under. Adults may help young children bait hooks and cast only. Any adults observed actively fishing will be asked to leave the property.

There are no bait restrictions.

Bank fishing only – no boats, canoes, or kayaks are allowed to be launched onto Brosnan Forest's expansive pond system.

A road runs around the perimeter of the ponds. You may utilize this road to access different areas of the ponds. Please make sure you park in a manner that does not block other vehicles from passing. Please observe all traffic signs including areas restricted to vehicles. Please do not attempt to access other facilities and areas of the property. Norfolk Southern Railroad Police and SCDNR will be patrolling.

FOR THE SAFETY OF ALL, PLEASE DRIVE SLOWLY WITH CAUTION ON ALL ROADS WITHIN THE FOREST.

The fishing rodeo will start at 8:00 AM and end at 11:00 AM sharp. An awards and weigh-in ceremony will be held at 11:15 AM at the Main Lodge Amphitheater.

Prizes will be awarded for 1st -3rd place for heaviest bream, crappie, and perch in two divisions: Youth 8 and Under and Youth 9-15.

Ponds 1-3 hold catfish (some huge ones!) only. The remaining ponds all hold a mix of fish.

SCDNR will be holding a drawing during the awards ceremony for a lifetime SC Fishing License for one lucky youth. Must be present and present ticket provided at registration to win.

Youth may check weight of fish throughout the day at the amphitheater. Each youth may enter no more than one perch, one bream, and one crappie in the official weigh-in at 11:15 AM.

All bream, perch and crappie may be kept on ice, on a stringer, or in a water bucket and entered into the official weigh-in and awards ceremony at the amphitheater next to the Main Lodge. Each youth may enter one perch, one bream, and one crappie in the official weigh-in.

You may take home the bream, perch, and crappie you catch.

Please do not release perch back into the pond. A volunteer or event official will assist with disposal if needed.

BASS AND CATFISH ARE CATCH AND RELEASE ONLY! Take a photo, and please do all you can to ensure the bass are released in a safe and healthy manner to be caught another day.

No pets are allowed.

Alcohol consumption is not allowed.

Following the Kids Fishing Rodeo Awards Ceremony at approximately Noon, all guests must depart the Brosnan Forest property.

Please keep in mind your donation benefits park endeavors in Dorchester County. Friends of Dorchester County Parks' 501 (c) (3) status allows you to take advantage of all associated tax benefits.