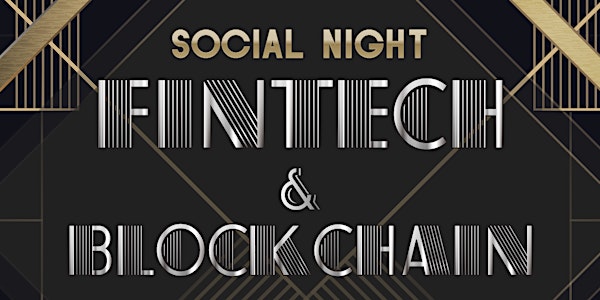 2018 Fintech & Blockchain Social Night NYC | Post Consensus: Invest
When and where
Location
200 W 39th St 30th Fl. The Skylark New York, NY 10018
Refund Policy
Refunds up to 7 days before event
Description
The coming Consensus Invest Summit brings together institutional investors, family offices, hedge funds, asset allocators and service providers to underline the current sophistication of digital securities and commodities, as well as to offer forecasts on the evolution of these assets in 2019.
At the same time, we will host the Fintech & Blockchain social networking party on November 27th. The party is expected come with over 200 industry blockchain investors and entrepreneur, including the popular speakers, scholars, and related token fund practitioners of the Consensus Invest 2018.
The luxury afterparty, 7 minutes walking-distance away from the venue of Consensus Invest, where to continue discussing the hottest topics and sharing view points with the top speakers;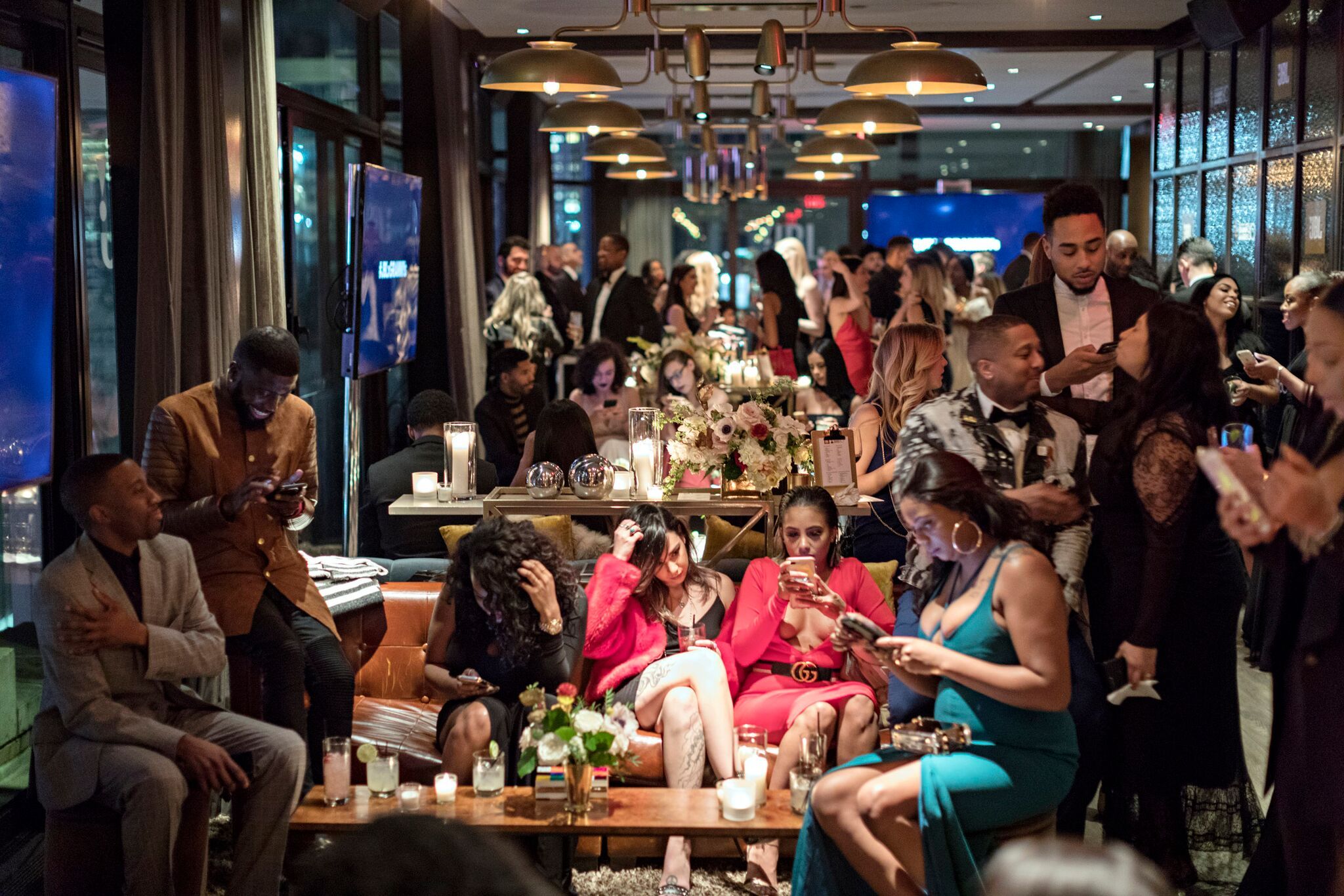 The magnificent panoramas views of the Hudson River, Hudson Yards, Times Square, The Empire State Building, and the best of Midtown Manhattan;
Unlimited drinks, 3 hours open bar, and delicated light snacks, such as sirloin sliders, sweet potato dusted crab cakes and smoked duck roll, etc;
Solids or stripes?Have fun with friends in the pool room.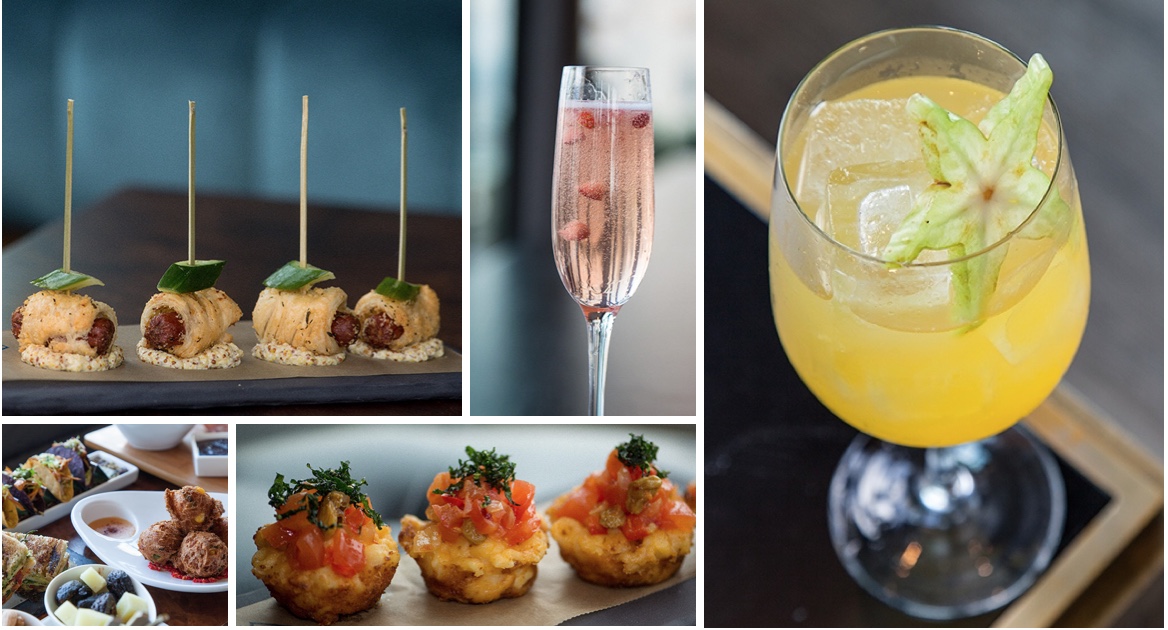 Confirmed Feature Guests:
David Namdar | Partner, Galaxy Digital
Paul Veradittakit | Partner, Pantera Capital
Maggie Wu | CEO & Co-Founder, Krypital Group
Yunpeng Ding | Director of International BD, GXChain
Mikhail Mironov | Head of Sales and Partnerships, ICORating
Katina Stefanova | CEO, Marto Capital
Michale Bucella | Partner, BlockTower Capital
Albert Xuan | Spark Blockchain, Cofounder
John Slyusarev | Managing Partner, SMC Capital
Alexis Johnson | Partner, Light Node Media
Shuoji Zhou | Founder, FBG Capital
Ciara Sun | CSO, Bgogo Exchange
Quan Li | Founding Partner, Evolution Capital
Will Ge | Founding Partner, Evolution Capital
Jason Qiao | Former Executive Director, JPMorgan Asset Management
Sheldon Xia | CEO, Bitmart
Benjamin Sauter | Principal, Kobre & Kim LLP
Toby Lewis | Founder & CEO, Novum Insights
Tong Shen | Cofounder, 3rdex
Tyrone Ross | Managing Partner, NobleBridge Wealth Partners
Tom Huang | Partner, BKFUND
Alex Mashinsky | Founder, Celsius Network
Angel Lorente | Americas Finance Innovation Leader, Morgan Stanley
Matt Cushman | CEO, Etale Inc
Hugo Renaudin | CEO & Co Founder, LGO Markets
Yuriy Nevmyvaka | Chief Investment Officer, MANA Partners LLC
Gary Ross | Cofounder, Ross & Shulga PLLC
Dominic Ward | Adviser, Iconiq Lab
Vanessa Grellet | Executive Director, ConsenSys
Chen Li | CEO, Liaoyuan & Spark Blockchain
Hector Rosekrans | Director of Policy and Operations, Messari
Yuanyuan Li | Partner, Permissionless Fund
Jack Lee | Founding Managing Partner, HCM Capital
Piaopiao | Partner, Spark Digital Capital
John Tornatore | Head of Cryptocurrencies, Chicago Board Options Exchage
Garlam Won | Head of Global Partnership, ICONIZ
Shane Molidor | Global head, FBG Capital
Leon Hu | Partner, Spark Digital Capital
Zhen Cao | Partner, JLAB
Chi Feng | Founder, Genesis Group
Jeremy Gardner | Ausum Ventures
Tristan Zhang | Partner, MD, Helix Capital
Eryka Gemma | Miami Bitcoin Center
Adrian Baschuk | Producer, CNBC Crypto Trader
James Blakemore | Principal & Cofounder, Ketsal Consulting, LLC
Wang WIll | Head of Investment, Huobi Eco Fund
Wang Run | GM, Huobi Eco Fund
Chris Lee | CFO, Huobi Group
Sarmen Saryan | Group Director, Signature Bank
Sid Kalla | Co-founder, Roll
Zac Cheah | CEO and Co-founder, Pundi X
Thomas Hill | Head of BD Americas/Europe, Netki
Erez Halperin | Director Of Business Development, Blox.io
Aleksey Larichev | CEO, Avelacom
Richard Tang | Head of Technology - JP Morgan Private Bank
Yubo Ruan | Founding Partner, 8 Decimal Capital
Alex Yeh | Aurablock Ventures
Aries Wang | Cofounder, Bibox
Hai Liu | Bgogo Exchange
James Chen | Cofounder, ibeehub
Jenny Vatrenko | Cofounder, Oath Protocol
Victor Ji | Cofounder, Bitblock Capita
Kyna Li | Partner, 2morrow Capital
Lingxiao Yang | COO, Trade Terminal
Louise | WXY North America Head
Maximilian Wang | Bgogo Exchange
Nick Cowan | CEO, GSX Group
Stijn Vander Straeten | CEO, Crypto Storage AG
Ronghui Gu | Cofounder, Certik
Samir Kothari | Partner, Stellar
Eran Efrima | Marketing and Community Manager, Blox.io
Yi Li | CEO, Tokenathena
Jose Fernandez | President, Access and Atlas
Nagi Jason | Shareholder, Polsinelli
Nick Zhang | Investment Manager, TBC
Susan Wu | Founding Partner, Blockchainer
Karen Huang | Founder, ALFA Partners
Yemu Xu | Cofounder, ARPA
Jade Chen | Cofounder, NodePlus
Eo Hao | Founding Partner, Future Money
Steven Li | Founding Partner, Future Money
Jin Han | CEO, USDO
Isabella Yu | Managing Partner, KoinEra
Matej Tomazin | COO, ICONOMI
Joy Lou | Partner, Tokenmania
Liang Long | CEO, Carlife
Victor Samuel | Founder, NV Global Ventures
James Haft | Partner, CryptoOracle
Eric Gravengaard | CEO, Athena Bitcoin
Lewis Cohen | Lawyer, DLx Law LLP
Tom Hill | Director of Sales, Netki
Martin Chen | Founder, GDV
Joel Telpner | Partner, Sullivan & Worcester LLP
Xian Huang | Paxos
Victoria Zavyalova | Reporter, rbth
Nisa Amolis | Forbes
Dilan Yuksel | Manager of Client Operations, VentureBeat
Brain Novell | Principle, BX3 Capital
Andrea Leccese | President, Bluesky Capital
Mitul Parmar | Partner, Franktal Group
Bianca Chen | Founder, OX3 Production
Pelli Wang | Head of Partnerships, ConsenSys
Cherie Liu | Managinge Director, Outpost VC
Kevin Rose | Cofounder, EOS New York
John Scianna | Managing Director, Qtum
Yale Reisoleil | Founder, IOB
Kris Lee | VP, ChainUP
Angela Zhang | Blackrock

Rich Teo | Cofounder, Paxos/itbit
....More VIP guests will be confirmed very soon!
Hosts:

Spark Blockchain: Spark Blockchain rooted in Boston and New York, expanding across North America and Asia. As an incubator and the developer community, Spark Blockchain is focusing on assisting enterprises to upgrade the deployment of blockchain technology. https://sparkincu.com/
Krypital Group: Krypital Group is a leading marketing firm specializes in comprehensive Blockchain marketing services to clients worldwide. With operating offices in important metropolises globally, Krypital has helped our clients expand exponentially while setting industry standards over and over again. https://krypital.com/
GXChain: GXChain is the futuristic data economy public blockchain, based on decentralization, cryptography, and smart token design, providing a leading solution for data economy. In the past two years, the team developed multiple trustable data modules to solve problems in the data economy, including ownership, breach, authenticity, and lack of incentive. https://www.gxb.io/en/
Co-Hosts:

Exclusive Organizer:

Strategic Partners:



Support Partners:

Media Coverage: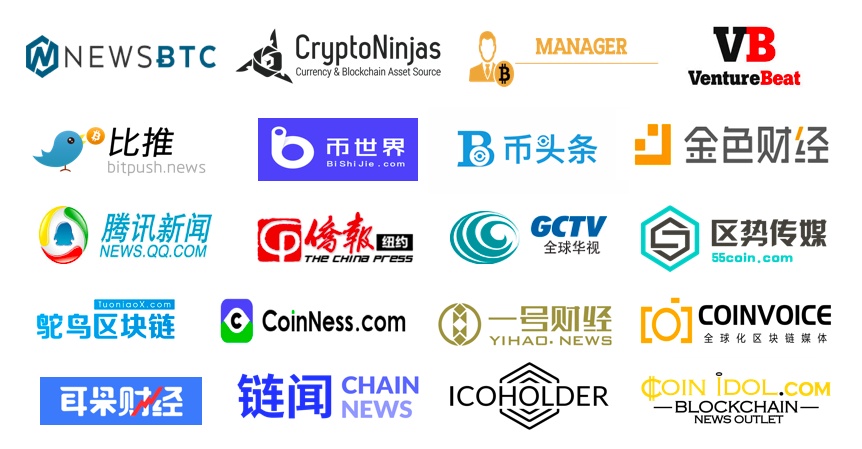 Help us show appreciation to our guests by joining us as an event sponsor! For more information on sponsorship levels contact: hi@us.liaoyuan.io. Sponsorships are limited, so register ASAP to ensure your place as a sponsor!