Description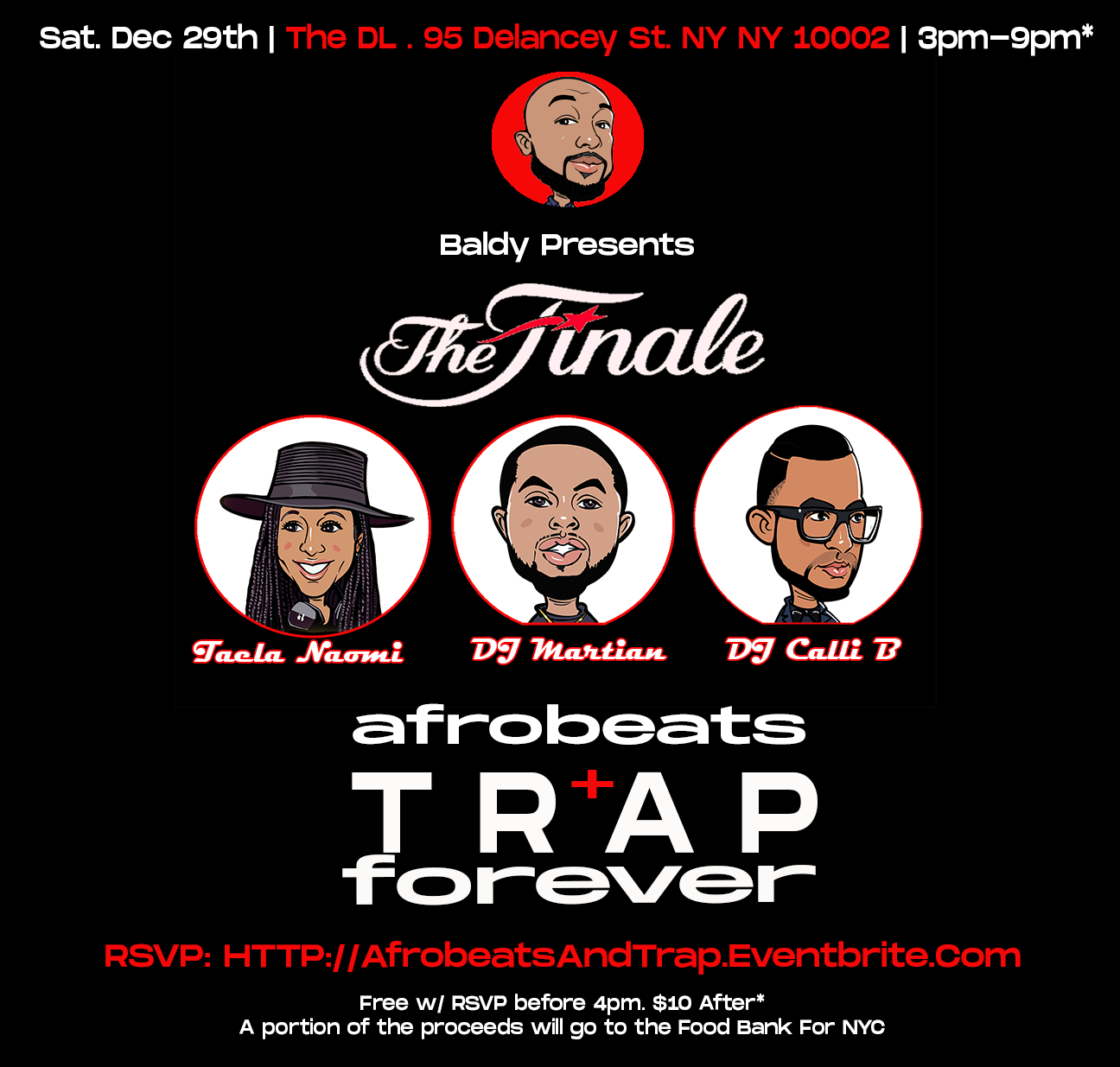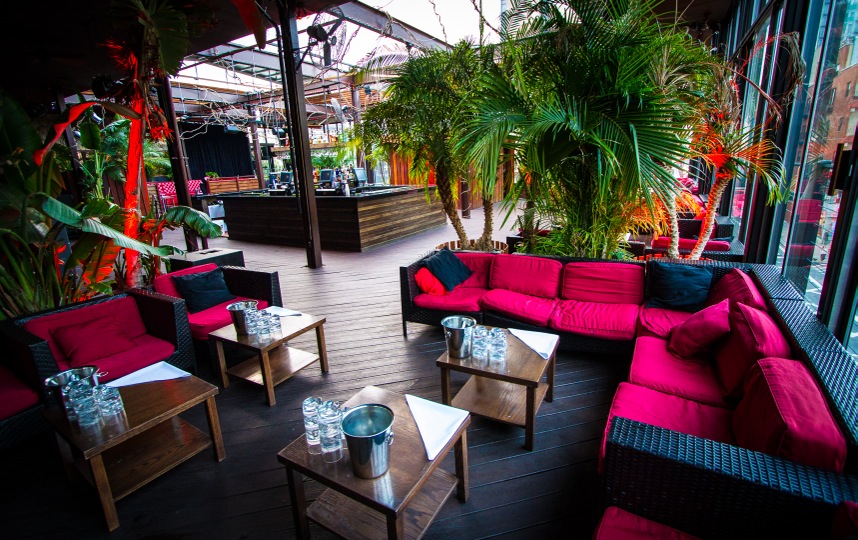 We hope your 2018 was everything you hoped for and more. A lot has gone on this year and we just want to make sure you ring it off on a high note. So come close out the year with us for our last edition (of the year) of Afrobeats & Trap Forever on Saturday, December 29th from 3PM to 9PM at the DL located at 95 Delancey St, NY, NY (by the F/M and J/Z to Delancey/Essex Street) with sounds by DJ Martian (@djmartian), DJ Taela Naomi (@taelanaomi) and a DJ Calli B (@djcallib) . It's free for everybody with RSVP before 4pm. Ladies are $10 all night. Fellas are $10 til 5pm and $20 after 5pm. We strongly suggest purchasing your tickets online and it will be honored at the door. All sales are final. You will be able to to get tickets at the door as well but they will be limited.
For any special events, bottle specials, or birthdays, please email us at afrobeatsandtrap@gmail.com and we'll contact you as soon as possible. The bottle specials are below. There is a $50 deposit required for bottle specials fyi.
Follow us for updates, music, and pictures from previous events on our facebook page Afrobeats & Trap Forever and instagram page, @afrobeats_and_trap_forever .
Crowd & Age: Young Professionals, 21 years old and older
Drink Specials:

$7 Beers till 6pm
$8 wine till 6pm

$9 well cocktails till 6pm


SINGLE BOTTLE DEALS:
$250++

DUSSE, CIROC, JACK DANIELS, BACARDI, PATRON, HERRADURA,
MOET ROSE

PS Stay tuned! There will be more updates to this event!
Annddd a portion of the proceeds goes to the Food Bank for NYC.