Description
Join

FASHION HEALS for SickKids on Wednesday, February 7th to close Toronto Fashion Week in a world class setting as we bring you iconic style with exposure to remarkable health advancements in paediatric cancer and the people behind them!
You will experience one of the most memorable events in Toronto that interactivelly connects you with the reality, accomplishments, and impacts of the Hospital for Sick Children.
We will be closing Toronto Fashion Week and our fashion show will feature models who are past and present SickKids patients, doctors, nurses and employees

Runway curated by Toronto's elite fashion consultancy firm, La Closette, featuring modern and classic style by TNT

Hosted by Boom 97.3's Stu Jeffries and 93-5 The Move's Blake Carter

Luxurious silent auction
Our vibrant evening is as impactful as it is dazzling. Funds raised are donated to the Fashion Heals Innovation Grant for Paediatric Cancer Research & Care.
100% of funds raised through the auction and all donations benefit SickKids

$160,000 - the amount raised for SickKids Hospital, since inception of the event

What others say about Fashion Heals:
"Classy event with every attention to detail. An enjoyable and vibrant night, marrying a great cause with an opportunity to meet the very kids and teens who need our help and have benefited from the foundation's philanthropy."
~ Peter Carayiannis, CEO Conduit Law LLP
"The Fashion Heals Innovation Grant will enable a member of our team, whether clinician, scientist, or nurse, to pursue a new idea that otherwise they could not explore due to lack of funding. Your support will make an impact in the lives of children who suffer from cancer, not only in Toronto and across Canada, but around the world."

~ Dr. Jim Whitlock, Chief Garron Family Cancer Centre at the Hospital for Sick Children.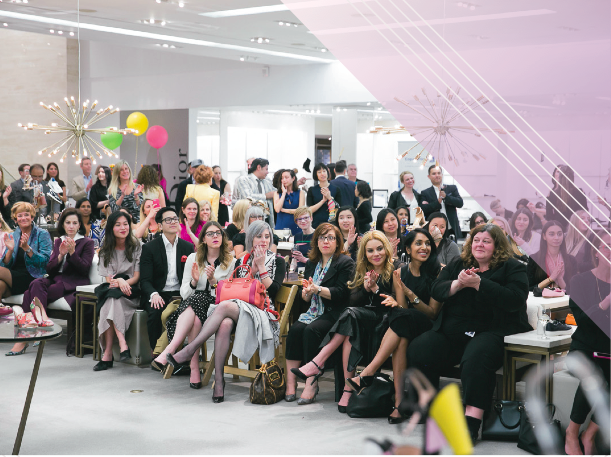 For additional information, please visit our website at www.fashionheals4sickkids.com