Location
St Luke United Methodist Church
568 Montgomery Avenue
Bryn Mawr, PA 19010
Description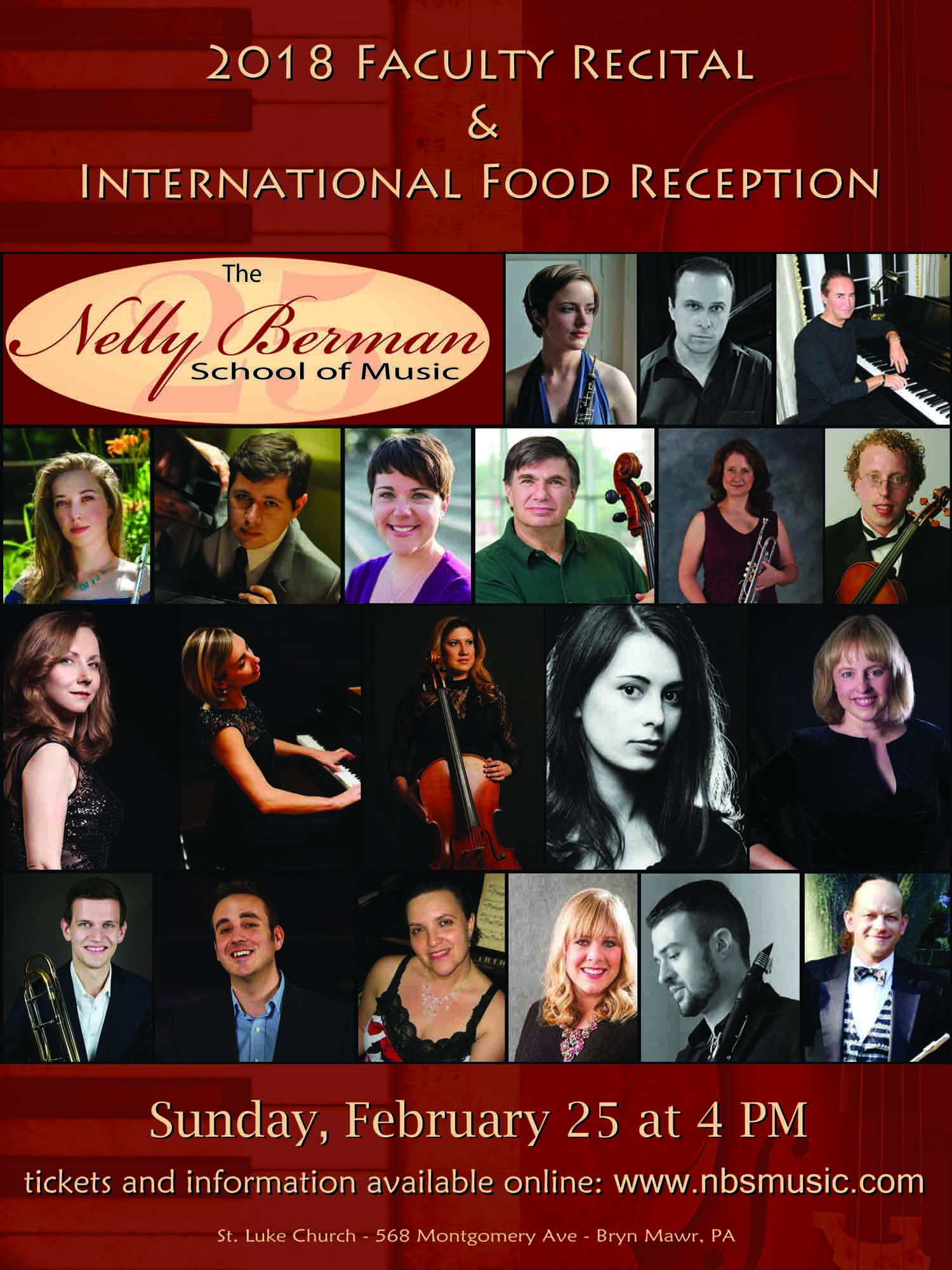 The Nelly Berman School of Music is holding its Annual Faculty Recital and International Dinner Reception on Sunday, February 25 at St. Luke United Methodist Church in Bryn Mawr. This event will benefit the NBS Classical Music Institute's Scholarship, a 501 (c) (3) non-profit organization created by Nelly Berman which has supported hundreds of talented children through a scholarship program that is based on both merit and financial need.
Our annual
Faculty
Recital draws an audience of over 200 people and is one of the highlights of the year. The
concert
will showcase the Nelly Berman School's world-class piano, string, winds, brass, and voice
faculty
. Members of our
faculty
have graced the world's finest stages, performing with the New York Philharmonic, Los Angeles Philharmonic, Stockholm Philharmonic, and The Mariinsky Orchestra, among many others.
All proceeds from this event will go directly to our scholarship program. These scholarships enable students to fulfill their musical potential as well as contribute to the cultural richness of our community. Our students are winners of local, national, and even international competitions. They have appeared everywhere from the Kimmel Center to Carnegie Hall, performed as soloists with local orchestras including the Philadelphia Orchestra, and have been featured on the nationally-renowned radio show, "From the Top" on NPR.