Description
The Emotional Clarity Journaling Challenge will provide a unique space for you to journal your way through 14 emotions and how they come up and affect your mental and physical space in your personal life and career.
In this creative method of examining your emotions, we will use the Emotions Oracle Cards to ponder an emotion each day coupled with an intuitive writing prompt for participants to journal. This is designed to help you work through your emotions and bring you to a heightened sense of clarity. And, to help foster journaling as a daily spiritual practice.
Perfect for someone that has sensitivity towards emotions without a true outlet for expression, or an individual constantly emotionally triggered by emotions of the past, an individual who has neglected to put themselves first based on circumstances or force of habit, or has emotional blockages due to personal experience. Also, an excellent fit for someone that is experiencing a challenging time in their personal life (new mommy's, newly married, newly single, etc.) or entrepreneurial pursuits (spirit preneurs, high level creatives, storytellers, coaches, ya know the makers, I'm talking to you)!
It's easy to see why emotional clarity is important in your personal life. But it's also very important for you career and entrepreneurs. Why entrepreneurs? Because, as you well know, the path of an entrepreneur can be an incredibly lonely road. Not to mention, trying to create something out of nothing authentically takes you through a range of emotions and can be quite taxing!
The emotional clarity challenge is a 14-day spiritual journey that allows you to connect with others that are out of sync emotionally and are open to joining and using the energy of the group to hold emotional space for each other collectively. And, you have the choice to utilize this dynamic challenge as a personal challenge or as a challenge to get clear in your professional life.
There's nothing the world needs more than people that are vulnerable and transparent enough to be open with themselves and others, wouldn't you agree?
So here are the perks:
14 days of guided journaling
1-hour LIVE daily call with access to all 14 recordings

2 private insights per week via email
Access to online community
Real-time insights from an empathic psychic medium & intuitive coach

Get started with a powerful morning routine

Wake up and make yourself a priority with a little time & space to hear from your inner voice

Discover insight into a single issue weighing you down and impeding personal or professional progress
& of course a deeper connection to your emotions and a lighter sense of being
Here's an emotion that comes up when people are presented with change; Fear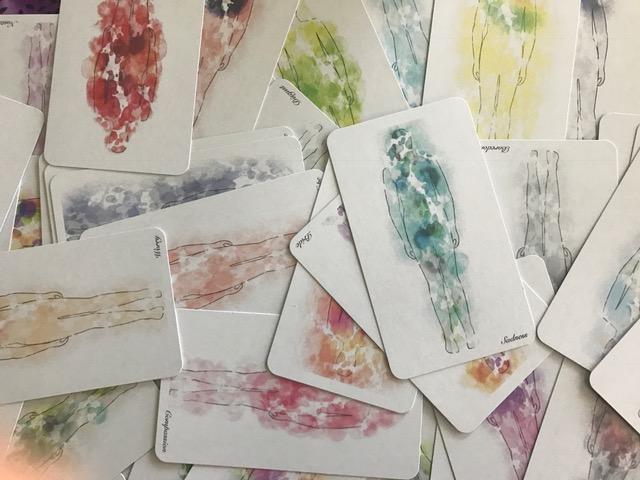 Fear is a lie and it distorts what is true. Ironically, fear is the initial emotion that comes up when people are considering the Emotional Clarity Challenge. Many have wondered if the group setting would be uncomfortable. And, also question whether journaling can actually help with emotional clarity. This is a clear indicator that there are significant fears that need to be worked through, but with guidance. Fear manifests in many forms. It doesn't always feel like being outright scared or afraid. it shows up in procrastination, overthinking, indecisiveness, as well as not being willing to listen and blocking opportunities without consideration.` Don't let this prevent you from reaching deeper clarity.
Here are a few testimonials from a few people that took this challenge in June 2017:
"I'm obsessed with emotions. Unfortunately that overtake me and either weigh me down or inspire me into Euphoric distraction, LOL.
I chose to enroll in the challenge because after working on my business for 10 years, I was ready for a higher level of growth. That meant going deeper: beyond skills and hard work to the emotions that were coming up to hinder or support my business was growth.
Tonesha's concept of holding daily emotional space with yourself and your intentions is a powerful interruption to the habit of only holding space for others at your expense. Sometimes others are actual people and other times it's business and spaciness instead of clear, focused attention.
This is a morning practice worth fighting for and I honestly look forward to the early morning calls.
If you are ready to go higher, I would put aside every dose of fear and replace it with a dogged willingness to show up for yourself in this challenge." - J.H.
"I'm still feeling all of this. Thank you so much Tonesha. You gave me a massive, amazing, beautiful gift this morning." -C.M.
"Thanks! It was hard but needed. I'm glad I joined. I feel like this will be a huge shift for me!" - M.H.


Bring clarity to your emotions with the Emotional Clarity Challenge. And, allow the spiritual practice of journaling illuminate what your are feeling below the face you are presenting to the world. Find out what is occupying your mental and physical space so that you can find a release and peace of mind.