2018 Electrochemical Energy Symposium

Thursday, November 15, 2018 at 2:00 PM

-

Friday, November 16, 2018 at 4:00 PM (EST)
Event Details
This 1.5-day symposium aims at educating on fundamental aspects of electrochemical energy storage and conversion and will have a series of tutorial talks and technical talks from professors, students and postdoctoral researchers. The symposium, which is sponsored by the Carnegie Mellon University Wilton E. Scott Institute for Energy Innovation, the Energy Science, Technology and Policy Master's Program and the Electrochemical Society Pittsburgh Student Chapter, brings together researchers in energy storage and conversion.

Agenda:
Thursday, Nov. 15:
2:00  Opening Remarks
2:15  Guannan He and Prof. Jay Whitacre, CMU
2:35  Dr. Michael Whiston, CMU
2:55  Prof. Parth Vaishnav, CMU
3:15  Coffee Break
3:30  Shashank Sripad, CMU
4:00  Leif Fredericks, CMU
5:30 - 7:00 PM | Poster Session - Light Refreshments

Posters include:
"One Dimensional (1D) Earth-Abundant Based Nanomaterials As Oxygen Evolution Reaction Electrocatalysts for Acid Mediated PEM  Water Electrolysis" | Shrinath Ghadge (Pitt)

"Addressing Electronic Conductivity Limitations in Nonprecious Metal Alloy Electrocatalysts" | Rituja Patil (Pitt)

"Machine Learning Enabled Catalyst Performance Predictions for Oxygen Reduction Reaction" | Aini Palizhati (CMU)

"Development of PEFC Membrane Electrode Assemblies for Iron-Doped Metal Organic Framework Catalysts" | Lisa Langhorst (CMU)

"Expert Assessments of the Cost and Expected Future Performance of Solid Oxide Fuel Cells for Stationary Power Applications" | Michael Whiston (CMU)

"In-operando Imaging of Copper Dendrite Growth Based on Planar Micro-cell Using Ultra-high Resolution X-ray Computed Tomography" | Hanwei Zhou (CMU)

"Improving Both Rate Capability and Cycling Stability of LiCoO2 by Polymer Coatings via One-Step Chemical Vapor Deposition Polymerization Techniques" | Laisuo Su (CMU)

"Polymer Composites to enable lithium metal anodes" | Victor Venturi (CMU)


"Automated Electrolyte Design for High-Performance Batteries" | Adarsh Dave (CMU)


"Platooning for Improved Safety and Efficiency of Semi-Trucks" | Varun Shankar (CMU)


"Development of Micro-capillary Cell for In-Operando Observation of Dendrites and Electrodeposition Using Ultra High-Resolution X-ray Imaging" | Paul Choi (CMU)


"Exploring the Promise of MXenes as Cathodes for Non-Aqueous Lithium-Oxygen Batteries" | (Dilip Krishnamurthy, CMU)


"Proton transport at metal/water and metal/carbon interfaces" | Leiming Hu (CMU)


"Studying the Effects of Platinum Based Catalyst Instability in PEMFCs" | Jon Braaten (CMU)


"Analysis of Cytochrome C Oxidase Oxygen Reduction Reaction for Development of Fuel Cell Catalysts" | Rudy M. Torres (CMU)


"Particle-scale simulation of oxygen reduction reaction on 3D structures of carbon-supported platinum catalysts" | Shohei Ogawa (CMU)
Friday, Nov. 16:
9:00 - 10:00 AM | Light Breakfast
10:00 - 12:30 PM | Session Two
Speakers include:
Prof. Gang Wu, University at Buffalo
Prof. James McKone, Pitt
Prof. Tzahi Cohen-Karni, CMU
Prof. Guofeng Wang, Pitt
Prof. Shawn Litster, CMU
Lunch
1:00 PM Dilip Krishnamurthy and Greg Houchins, CMU
1:30 PM Prof. Zachary Ulissi, CMU
2:00 PM Zeeshan Ahmad, CMU
2:20 PM Prof. Amir Barati Farimani, CMU
3:00 PM Prof. Geoffrey Hutchison, UPitt
3:30 PM Max Hutchinson, Citrine Informatics
The 2018 Electrochemical Energy Symposium is sponsored by: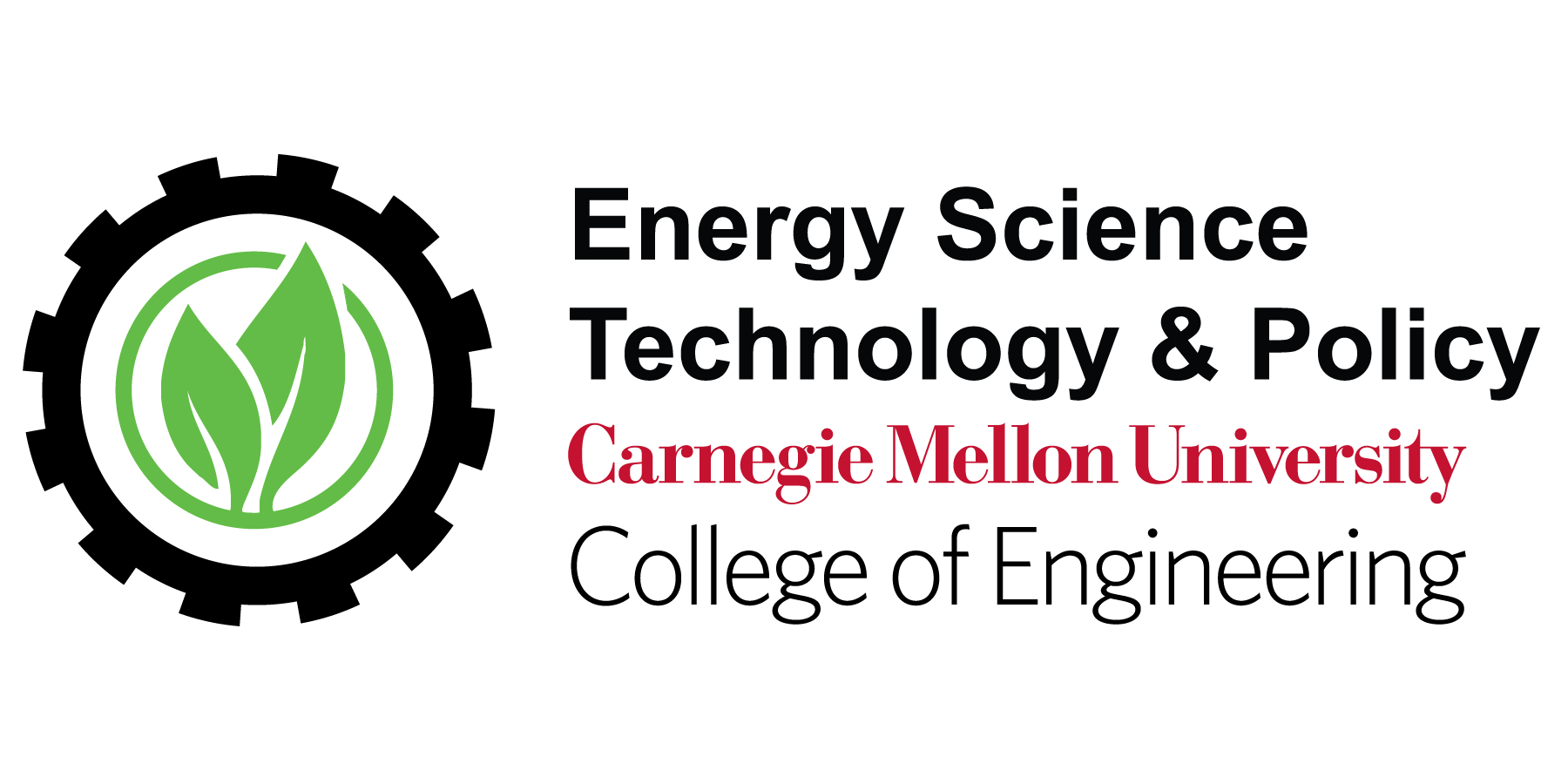 Directions and Parking:
Scott Hall is located on the west side of Carnegie Mellon's Pittsburgh campus between Hamerschlag Hall and the FMS building, and adjacent to the west wall of Wean Hall. Scott Hall is normally accessible from entrances in Wean Hall, on Hamerschlag Plaza, and on Hamerschlag Drive. Currently, Wean Hall's main entrance is under construction. Hamerschlag Drive is also inaccessible from Frew Street due to construction.
The closest parking available is the Pittsburgh Public Parking on Frew Street. Walking from Frew Street through Porter Hall will lead you to Hamerschlag Plaza. From Hamerschlag Plaza, you will see Scott Hall ahead of you and to your left. If you're coming from another part of campus, you can enter Wean Hall and take the elevator or stairs to the fifth floor. From there, you can walk down Corridor 5100 (it houses the Institute for Software Research) and you will enter Scott Hall.
Questions or comments? Email us.
When & Where

Marquis Conference Room, Scott Hall 5201
Carnegie Mellon University
5000 Forbes Avenue
Pittsburgh, PA 15213


Thursday, November 15, 2018 at 2:00 PM

-

Friday, November 16, 2018 at 4:00 PM (EST)
Add to my calendar
Organizer
The Wilton E. Scott Institute for Energy Innovation at Carnegie Mellon University is focused on developing and demonstrating the technologies, systems and policies needed to accelerate the transition to a sustainable energy future.