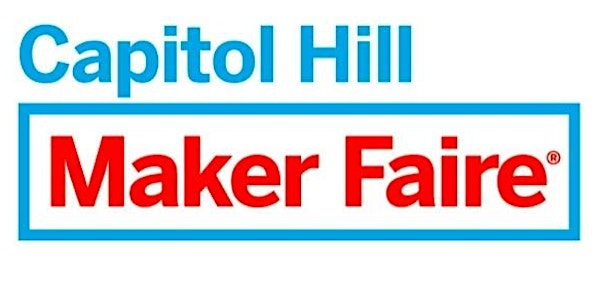 2018 Daytime Capitol Hill Maker Faire Panel Discussions
When and where
Location
2044 Rayburn HOB 45 Independence Avenue Washington, DC 20515
Description
Preceding the Capitol Hill Maker Faire, there will be a series of panel discussions with leaders of the Maker movement discussing its impact on the economy, education, and community development.
---
The Capitol Hill Maker Faire on June 12, 2018 celebrates the American Maker movement as a part of the National Week of Making, June 11-17, 2018. It will be a fun and interactive event for members of the public, members of Congress, and staff.
Hosted by the Nation of Makers along with the Institute of Museum and Library Services (IMLS) and in collaboration with the Congressional Maker Caucus, the event explores the movement driven by engineers, hobbyists, tinkerers, crafters, artists, entrepreneurs and innovators that is changing the face of education, is breathing new life and innovation into American manufacturing, and is strengthening American communities and their economy.
Panel Schedule
9:00 a.m.Opening Remarks
9:30 a.m.Maker Education: Rethinking the Design of Curriculum, Systems, and Preparation through the Lens of Making
10:30 a.m.Museums and Libraries: Community Hubs for Interest-Driven Lifelong Learning
11:30 a.m.The Federal Government and Making
12:15 p.mConcept to Scale: Fostering Entrepreneurship and Workforce Development through Making
1:00 p.m.Making Community: Leveraging the Power of the Maker Movement to Build Vibrant, Inclusive Communities

Follow this link to register for the evening faire.
By registering for this event you will be added to the Congressional Maker Caucus email list.
Capitol Hill Maker Faire is independently organized and operated under license from Maker Media, Inc.