Description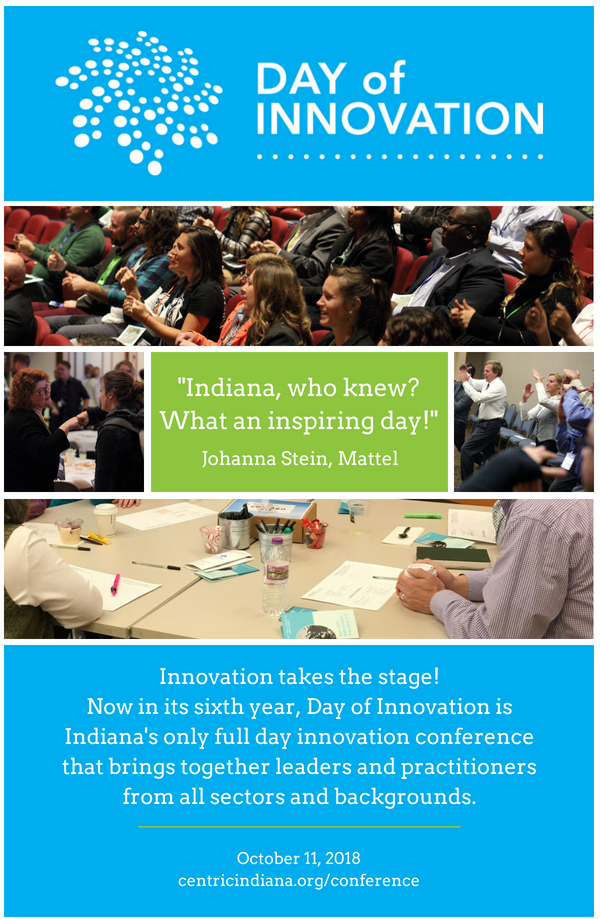 Whether you're new to the innovation team or you've been leading growth projects for years, there is something for everyone this year. New for 2018, we've created breakout sessions to better fit your needs. Each track offers a 2-hour deep dive and a variety of 1-hour sessions to choose from.

Are you new to the innovation team? Is "innovation" just another buzzword? What do others mean when they use words like Agile, Lean, Design Thinking, or failing forward? If you relate to these questions then this workshop track is right for you. In these sessions we'll introduce participants to popular innovation terms, processes, and ways of working. This is a safe space to fail forward.

Discovering new insights about people is one key driver of innovation. In this workshop track, participants will familiarize themselves with methods to help them better understand the experiences, challenges, needs, and desires of stakeholders.

Managing innovation projects and teams is a daunting task for many of us. In this workshop track, participants will learn about building and maintaining an innovation culture, how to manage teams and clients, and how to successfully address failure.

Innovation and business strategy are intertwined. This workshop track will explore these overlapping threads through sessions focused on business strategy, organizational philosophy and innovation frameworks.
For more details on speakers, presentations and breakout sessions, please visit dayofinnovation.com