Description
Join us as we welcome Dr. Justine Lee -- VETgirl -- as our guest speaker this year! Dr. Lee will present three sessions from 9 AM to Noon. Breakfast and Lunch are provided if you register by March 28. Doors open at 8:30 AM; lunch will be served from noon to 1 PM.

Stick around for the Browse Session, open from 1 to 3 PM, in McElroy Hall. This is a great time to scope out future jobs, internships, and externships, and to make great connections for the future! This event is free to all veterinary, pre-veterinary and veterinary technician students in Oklahoma. Space is limited, so register today!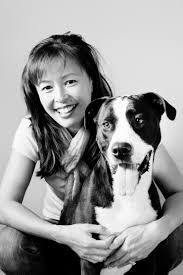 Dr. Justine Lee, DVM, DACVECC, DABT is a double board-certified emergency critical care specialist and toxicologist who is passionate about all things animal and veterinary medicine! She's the CEO and founder of VETgirl, a subscription-based podcast and webinar service offering RACE approved continuing education (CE). Dr. Lee is a world-reknowned veterinary speaker, scientist, blogger and author. More, she's an avid dog and cat lover and hopes to make you laugh and learn about keeping your pets safe in her dog and cat books. Dr. Lee is a graduate of the Cornell University College of Veterinary Medicine. She completed her internship at Angell Memorial in Boston, MA, and her emergency fellowship and residency at the University of Pennsylvania. Dr. Lee has been in the field of emergency and critical care since 1997, and she has practiced in several urban settings including Boston and Philadelphia. She is Board-Certified in both Emergency & Critical Care (DACVECC) and Toxicology (DABT).

Dr. Lee has been published in numerous veterinary journals, including JAVMA, JVECC, JVIM, and JAAHA. Dr. Lee also co-edited and co-authored Blackwell's Five-Minute Veterinary Consult Clinical Companion: Small Animal Toxicology (Wiley-Blackwell 2011). She is also one of the editors of the Veterinary Clinics of North America Small Animal: Emergency Medicine textbook (Elsevier 2013). She has published several veterinary textbooks along with book chapters, and she has been featured on radio and television to promote preventative medicine, animal health, as well as the overall well-being of pets. Dr. Lee lectures throughout the world on emergency and critical care, and she was recently honored with "Speaker of the Year" at the North American Veterinary Conference (2011, 2015, 2016) and Association des Médecines Vétérinaires du Québec (2012). Dr. Lee is the former contributor/blogger to Prevention magazine and PetMD: The Daily Vet, Pet Health Network and Voyce. She has been featured on NBC Weekend Today, Rachael Ray, WCCO, MPR, and various other TV and radio engagements.