Description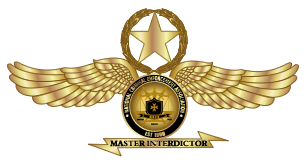 The National Criminal Enforcement Association (NCEA), is presenting some first rate and affordable criminal interdiction training at our 2018 Criminal Patrol Stop Workshop for Police Officers, Deputy Sheriff's, State Troopers and Federal law enforcement officials April 16-17, 2018 in San Antonio, TX. The cost for this workshop is $200.00 for two days of training. The lead instructors for this workshop will be Trp/DEA TFO Branson Perry (OHP) and Retired Task Force Agent Alex Gonzalez. Both instructors have a combined 50 years of experience in law enforcement and have trainined thousands of law enforcement personnel throughout the nation as well as internationally. Perry and Gonzalez are both subject matter experts in the topics that will be discussed in the course.
Course Description: Criminal patrol enforcement and the continuation of a traffic stop a function of many law enforcement officer's normal duties is rarely taught at academies and in-service training. The course is designed to address the many issues that are encountered during and after traffic stops. This course will prepare officers to look beyond the initial traffic stop to detect and apprehend all types of criminals using our highways, streets and rural roads.
This course also concentrates on improving the officer's conversational and observational skills to facilitate the development of reasonable suspicion/probable cause. Of the many police activities that must be performed, the roadside interview truly approaches the category of an art. It takes talent, a natural inclination to perform the task well, study, and practice to develop the basic skills, as well as continual self-analysis and cultivation of talents and skills in the questioning process. The attendee will be shown how to adapt their own personality to the various situations and the personalities of the people whom they will encounter during the roadside interview process. Attendees will be taught how to develop a style that is distinctive and then how to improve it through studied experience. The course will show the attendee the importance of establishing rapport, as well as becoming a better listener. Attendees will be taught specific techniques that detect criminal activity and how to view every roadside interview in totality. Through the analyzing of actual traffic stop videos the attendees will be shown that no single behavior standing alone proves anything during the traffic stop encounter. The method of instruction for the course will involve the implementation of various video clips from traffic stops that are designed to show the teaching points and encourage class discussion.
The attendee will be taught how to identify and locate manual, electronically controlled aftermarket compartments in motor vehicles that are widely used today by drug trafficking organizations (DTO).
Attendees of this course will not only be taught how to preserve valuable intelligence, but also how to rapidly progress the "interdiction encounter" into a success controlled delivery. Often times this intelligence dies on the roadside when valuable time is lost due to uniformed officers and narcotics investigators inability to share no common ground. Interdiction officers and the narcotic investigators who attend this course will learn how to collaborate and successfully function as one unit. The attendee will also learn how to develop cooperating defendants through proper post arrest interview techniques, while also rapidly and efficiently networking with other officers from around the country is paramount when cultivating a controlled delivery. By successfully fostering relationships and working together with other agencies, task forces and prosecutors, the properly trained interdiction officer and narcotic investigator can work together and watch the fruits of their labor grow into a vast, complex conspiracy investigations, which can ultimately be the piece of the puzzle which could fully dismantle major drug trafficking and criminal organizations.
Upon successful completion of this course, attendees will have an in-depth knowledge of the proper working techniques of the criminal patrol stop as well as the successful continuation of an interdiction stop.
The subject matter provided in this course includes:
The concept and strategy of crime oriented escalation of traffic enforcement activities.

An advanced format of roadside interview techniques that uncover criminal activity.

Proper techniques and procedures to identify and locate the most sophisticated contraband concealments in motor vehicles.

An operational level class designed to give training to law enforcement on how to take the traffic stop to the next level "From the roadside to the front door-The Continuation of an Interdiction Stop."
Prerequisites: None
Security Clearance: None
CRIMINAL PATROL CONCEPTS:
Criminal Patrol Concepts, initial contact observation, establishing rapport, articulating observations, verbal deception cues, non-verbal behavior, active listening, pre-search objectives, systematic search techniques, current concealment trends.
CONTINUATION OF AN INTERDICTION STOP:
Post arrest events, developing a cooperating defendant, agency collabration, the "Trip", your role as an outsider, narcotic investigator goals.
LODGING
San Antonio Marriott Northwest
3233 NW Loop 410
San Antonio, TX 78213
((210) 377-3900