2018 Cox Early Career Student Journalism Workshop
Description
(Please note: We are sold out! You can add yourself to the waitlist, but there is no guaratee we can give you a slot. Waitlisted attendees who show up on the morning of the event will be given priority over walk-ins.)
Welcome to the 2018 Cox Early Career Student Journalism Workshop.
Launch your career with this day-long, low-cost workshop open to all college students and early-career journalists. Meet journalists from local and national media outlets including The Atlanta Journal-Constitution, CNN and WSB-TV. Speakers include a CNN anchor, a Channel 2 Action News anchor, media executives, top experts in the field and managers looking to hire young journalists just like you.

Learn what it takes to get your first big break. Find out what hiring editors are looking for in a young journalist. Get inspired by the nation's top talent.
Sponsored by Cox Media Group Early Career.

CMG Early Career is recruiting the next generation of diverse media professionals. Learn more at our workshop.

Advance purchase is $12. A discounted $8 ticket is avalable for members of the Asian American Journalists Association, the Atlanta Association of Black Journalists, the National Association of Hispanic Journalists and the Native American Journalists Association.

Lunch is included.
**Buy your tickets now. Admission rises to $16 at the door. This workshop sold out last year.**
Please arrive 30 minutes early to check in.

Organized by the Atlanta chapter of the Asian American Journalist Association.

With support from our patron sponsor We Love BuHi, which creates connection, belonging and a sense of ownership within Buford Highway's multicultural community through place-based storytelling, art and design.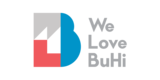 Also brought to you by the Atlanta Association of Black Journalists and the National Association of Hispanic Journalists, Atlanta chapter.

---
Schedule (Subject to change)
10:00 a.m.: Welcome!
10:10 a.m.: Keynote Address: Cathy Straight, Managing Editor, Digital News at CNN

10:45 a.m.: Get the Interships That Will Land You a Job

No matter how talented you are, you need to have internships to get a full-time job straight out of college -- and not just one internship, but several of them. Landing that internship requires a clips package or a resume reel. Learn how to build a portfolio that will get you the internships you need. Discover internships that will pay you for your time. Learn strategies to break into the business if you can't get a full-time job after college. Find out how working students like you can get the financial and other support you need to get these opportunities

Panelists:
Ken Foskett, senior editor of investigations and internship coordinator, The Atlanta Journal-Constitution.
Terah Boyd, special projects producer for WSB-TV. She is a winner of Emmy, Edward R. Murrow, and Associated Press awards for her work uncovering government corruption and environmental issues.
Saeed Ahmed, Senior Editor, Trends, CNN Digital

Moderator: Rahul Bali, News Anchor, Oconee Radio Group. His 20-year broadcast resume includes working as a reporter, producer and editor for CNN Radio, WSB Radio and WTOP Radio (Washington, D.C.) Rahul has also worked in television as a reporter at Georgia Public Broadcasting and as a producer for WJBF-TV in Augusta, Georgia. He is also the national coordinator of the AAJA Radio & Podcasting group

11:45 a.m.: Digging for the Truth When the 'Facts' are Not Facts

Featuring: CNN Anchor Victor Blackwell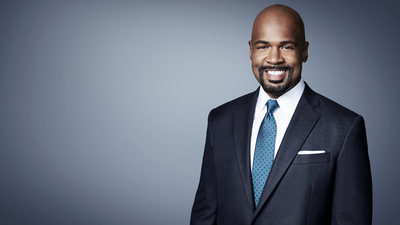 Victor Blackwell joined CNN August 2012 and anchors New Day and CNN Newsroom Saturday. Blackwell has reported on-the-scene for CNN on many breaking news stories, including his exclusive reporting on the death of Georgia teen Kendrick Johnson (2013), George Zimmerman trial and troubles after the verdict (2013), the Alabama child hostage standoff (2013), Colorado wildfires (2013), Superstorm Sandy recovery (2012). He has been honored with an Emmy award, several regional Emmy nominations, two Telly awards, several Associated Press awards and honors from the Society of Professional Journalists. He also earned the prestigious Edward R. Murrow Award and the UNITY Award, both from the Radio Television Digital News Association, for a special report on the disproportionate drop out rate amongst young black men.


Moderator: TBA

12:45 p.m.: Lunch and Networking

Lunch is included in the cost of admission.
1:15 p.m.: How to Break Into the TV News Business

Do you want to work in television news? Anchor Jovita Moore has learned how to survive and thrive in this tough business. She can tell you how she did it, and what it takes to stay ahead of the pack in this changing industry.
Featuring: Channel 2 Action News Anchor Jovita Moore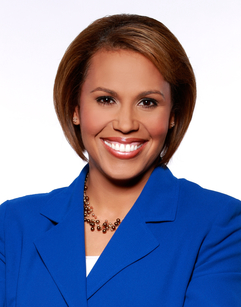 Moore, who anchors the 5 p.m., 6 p.m. and 11 p.m. newscasts, joined WSB-TV in 1998 and is the winner of several Emmy awards. The New York native's previous stations include WMC-TV in Memphis, Tennessee and KFSM in Fayetteville and Fort Smith, Arkansas. Jovita is passionate about mentoring and civic work.
2:15: Where the Jobs Are: Digital and Online Production

Many of the opportunities available to young journalists are on the digital production side of newspaper, magazine, TV and radio outlets, or with publications that exist only online. What are these jobs? What skills do you need to get them?
Panelists:
Fiza Pirani is a writer and producer with The Atlanta Journal-Constitution and Cox Media Group's Revenue Content Team covering a variety of topics, including health and science, pop culture, tech and more. During the 2018-19 she us investigating mental health stigma and health care access among immigrant and refugee communities as part of The Carter Center's Mental Health Journalism Fellowship.

Adina Solomon, a freelance journalist based in Atlanta. She writes about a range of topics —everything from business to death to food to city design and beyond. Her work has appeared in The Washington Post, The Atlantic's CityLab, U.S. News & World Report, The Bitter Southerner, and other national and local outlets.
Dakin Andone is an associate writer for CNN Digital based in Atlanta. Prior to his current role he worked for CNN's National Desk and interned in the Atlanta Bureau. He graduated from Georgia State University in 2016.
Moderator: Joy Jihyun Jeong, Video Editor at CNN Newsource. Previously, she interned at CNN Special Projects, where she produced sponsored series segments and wrote for CNN.com. She graduated from Columbia Journalism School where she focused on multimedia storytelling and produced a documentary that won Silver in Documentary at the 2017 Student Oscars. Outside of CNN, she freelances as a videographer and Korean translator.

3:15: One-on-one advice

You need advice. Get some from a working journalist. Attendees will meet in small groups with journalists who've been in their shoes and can give them one-on-one coaching on how to overcome hurdles.

Featuring:
Rodney Ho, TV and radio reporter, The Atlanta Journal-Constitution and author of the popular Radio and TV Talk blog. He has been a journalist since 1991, covering education, banking/finance, transportation, small business/entrepreneurship, youth culture, nightlife, radio and TV.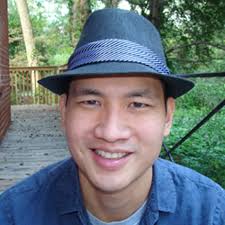 More advisors TBA.
---
FAQs
How do I get there?
Parking can be tough downtown. We recommend a $2.50 MARTA train ride to Peachtree Center Station, which is on the red and gold lines, or Five Points Station, which is on the blue and green lines.

If you must drive, you can park at GSU's G deck at 121 Collins St. Atlanta GA 30303. It is about three blocks from the workshop at 25 Park Place. Entrances are located at Courtland St., Collins Street, and Central Ave. Parking is free, but based on availability. Be ready to pay $20 for parking if spaces at G deck run out.

How do I contact the organizer?

Email Willoughby Mariano, AAJA Atlanta chapter president, at willoughby.mariano@gmail.com

What's your refund policy?
You may receive a refund if you cancel seven days before the event.