2018 CMPRSA Professional Development Workshop

Thursday, November 1, 2018 from 8:00 AM to 1:30 PM (EDT)
Event Details
PROGRAM DESCRIPTION:
Join the Central Michigan Public Relations Society of America (CMPRSA) and your public relations, social media and digital marketing peers for a half-day session of networking and education about crisis communication, video, social media and other topics that are critical to PR professionals in this changing media and communications landscape.
CMPRSA's annual professional development workshop attracts professionals from every experience level and background as speakers share insights and lessons learned through on-the-job experience and in-depth research. The event will include a light breakfast and lunch, plus ample opportunities to meet with fellow PR professionals in the Greater Lansing area.
AGENDA:
8 – 8:30 a.m.
Attendee Registration and Networking
8:35 a.m.
Welcome from CMPRSA Chapter Leadership
8:40 – 9:40 a.m.               
Crisis Communications: Preparing and Responding Effectively
Emily Gerkin Guerrant, Michigan State University
When a crisis hits, you have limited time and resources to respond, but with proper preparation, the damage to your organization and the people it serves can be minimized. MSU Spokesman Emily Gerkin Guerrant will share best practices to prepare before a crisis and tips to effectively respond when a crisis occurs.
9:45 – 10:45 a.m.
When Customer Service Goes Social: Handling Issues in a Public Forum
Valerie Marchand, City of Lansing & Amy Adamy, Lansing Board of Water & Light
Social media is one of the first avenues people turn to when they need to contact a company with a question or issue, and it's important for a brand to handle these public requests promptly and effectively. Valerie Marchand from the City of Lansing and Amy Adamy from Lansing Board of Water & Light will share their tips and lessons learned from managing accounts for some of the biggest service providers in the Lansing area. Attendees will learn how these organizations prepare for every day requests and respond to the unexpected.
10:50 – 11:50 a.m.
Creating Content That Stands Out
Nikki Little, White Glove Workshops
How do you create content that stands out in the inexhaustible flood of information flowing through the always-on social media world? Seems every brand is doing content marketing now. How do you stand out and make the content you share effective? Nikki Little, director of communications at White Glove Workshops, will discuss tips and tricks to make sure you are creating relevant, interesting and "make you want to stop scrolling" content.
12 – 1 p.m.
Video Like the Pros
Ryan Koral, Tell Studios
From interviews to live video to 360° tours, video is a great way to share information and tell compelling stories, but it can be a challenge to keep up in-house. Ryan Koral from Tell Studios will share how to create a solid strategy that will guide you as you create videos with intent. He'll also cover tips to help you improve the quality of your in-house videos, save time while working on videos and create more compelling stories. This session will include hardware recommendations and resources to learn to improve editing and shooting skills.
1 – 1:30 p.m.
CMPRSA Annual Board Update
1:30 p.m.
Workshop Concludes
SPEAKERS:
Emily Gerkin Guerrant, Vice President and University Spokesman, Michigan State University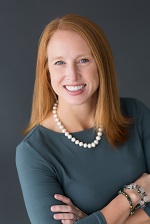 Emily joined Michigan State University in March 2018 as vice president and university spokesperson. She oversees daily media relations, crisis communications, issues management and works with the Communications and Brand Strategy Team on strategic communications efforts.
Prior to joining MSU, Emily was the SVP of Marketing and Communications at the Michigan Economic Development Corporation, the state's marketing arm.   She managed the strategic direction for all marketing campaigns, including the successful Pure Michigan tourism campaign and the more recent PlanetM campaign to position Michigan as a global leader in mobility and autonomous vehicle development. She also led strategic media communications projects for the state's economic development arm, focusing messaging around Michigan's comeback economy and successes since the end of the recession.
Prior to MEDC, Emily spent ten years at two statewide public relations agencies focused on issue management and advocacy communications. She started career in the Michigan state Legislature as a press secretary to state lawmakers and the Speaker of the House.  
She serves on the CMU Development Board and as an advisor to the College of Communications and Fine Arts. Emily is also a board member of Mujerave, an NGO focused on helping women and children in rural Guatemala.
Emily earned her Bachelor of Arts degree in journalism and political science from Central Michigan University and a Masters degree in public relations from Michigan State University. She lives in East Lansing with her husband, three children and Layla the puggle.  
Valerie Marchand, Communications Manager, Mayor Andy Schor's Office, Lansing, MI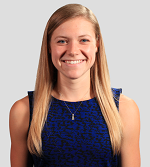 Valerie Marchand, a native of Troy, MI, is a lifelong Michigan State University Spartan, having earned her Bachelor of Arts and Science in Advertising Management with a Specialization in Public Relations. While working toward her undergraduate degree, one of Valerie's many internship positions was the first Social Media and Communications Intern for the City of Lansing's Public Service Department. Upon graduating, Valerie was offered a job as the first Digital Media Manager at the City. Under Mayor Andy Schor, Valerie was elevated to Communications Manager, a hybrid position that incorporates both traditional and digital communication techniques. Valerie is currently working toward her Master of Arts in Strategic Communication at MSU. She owns a home in Lansing's Colonial Village Neighborhood with her fiancé and fellow Spartan, Patrick.
Amy Adamy, Communications Manager, Lansing Board of Water & Light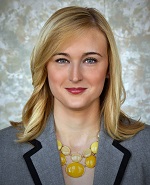 Amy Adamy received two bachelor's degrees from Grand Valley State University, one in broadcast journalism and one in medical anthropology, while also swimming all four years on GVSU's varsity swim team. She also received her master's degree from Michigan State University in public health with an emphasis on communications and telehealth. Amy originally moved to Lansing to work for WLNS-TV6, where she served as the digital content supervisor and oversaw all social media platforms for the station, the station's website and mobile apps, and held an on-air presence. Following the December 2013 ice storm, Amy accepted a position at the BWL as the social media coordinator. She has since been promoted to the communications manager, where she oversees social and traditional media, as well as corporate and customer communications.
Nikki Little, Director of Communications, White Glove Workshops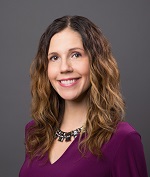 Nikki Little is an integrated communications professional with 11 years of experience. She's currently the director of communications at White Glove Workshops, a digital marketing company based in Birmingham, MI that specializes in educational seminar planning and marketing. Nikki manages all internal and external communications efforts on behalf of the company. Nikki has worked with local, national and international companies in various B2C and B2B industries, including healthcare, nonprofit, auto/tech, entertainment, restaurants, financial and retail. Outside of her role at WGW, Nikki publishes a biweekly e-newsletter for Michigan communications professionals called The MichComms Report, serves on the Impact100 Oakland County executive communications committee and volunteers with the Parenting Program at Beaumont Health in Royal Oak.
Ryan Koral, Founder and Chief Strategy Guide, Tell Studios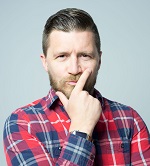 With almost fifteen years as a documentary filmmaker and business owner, Ryan LOVES building partnerships with clients and telling authentic stories that inspire action and help grow businesses. He's a husband of fifteen years (and his wife still loves him - just ask her), a proud dad of three kids, a dog owner and a chicken farmer. When not coming up with big ideas, you can usually find him laughing or enjoying a cup of coffee (hopefully not both at the same time).
---
VENUE SPONSOR:
Thank you to our event venue sponsor, Martin Waymire. Martin Waymire is one of Michigan's top public relations firms, specializing in strategic communications, digital marketing and issue advocacy. Learn more at www.MartinWaymire.com

NOT A MEMBER?
The Central Michigan chapter offers exciting opportunities for networking and professional development to public relations professionals in the greater Lansing area. With a membership of more than 150 area communicators, CMPRSA meetings are a place to always meet someone new, but establish valuable connections over time as well. A diverse membership of young and seasoned professionals, a stimulating mix of programs and opportunities for involvement make CMPRSA the ideal organization to invest your time and resources. Learn more.
Save This Event
When & Where

University Club of Michigan State University
3535 Forest Road
Lansing, MI 48910


Thursday, November 1, 2018 from 8:00 AM to 1:30 PM (EDT)
Add to my calendar
Organizer
Central Michigan PRSA is one of 100 Public Relations Society of America (PRSA) chapters throughout the United States.  Based in New York City, PRSA is the world's largest organization for public relations professionals. PRSA has more than 28,000 professional and student members. The Public Relations Student Society of America has 255 chapters at colleges and universities throughout the country with one located here at Michigan State University.