Description
Join us for the 10th anniversary of Cleantech to Market!
Come learn about this year's exciting startups and hear C2M alumni reflect on the program's 10-year impact. This is an amazing opportunity to hear about the most innovative and impactful clean technologies and network with cleantech professionals and next-generation leaders.
Dauntless IO - Adaptive machine learning for sensing applications
Opcondys - Power switching using light instead of electricity
Mosaic Materials - Metal organic frameworks for gas separation
Lucent Optics - Light-redirecting film for efficient natural lighting
HelioBioSys - Cyanobacteria to create sustainable biomaterials
Treau - Lightweight heat exchangers to decarbonize HVAC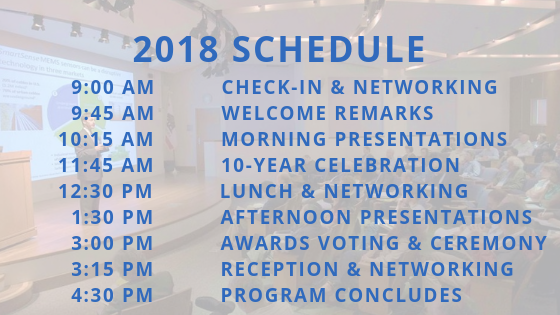 The Symposium is free of cost for registered attendees.
Registration includes lunch and a networking reception.
---