Description
Cleantech Open 2018 East Coast Academy
Monday, June 11th - Tuesday, June 12th
---
We are excited to kick off our 2018 Accelerator with the East Coast Academy at Wells Fargo in New York City.
This two-day intensive "business bootcamp" is a mandatory part of the Cleantech Open accelerator for all participant teams, and provides them with the principle skills necessary to grow their startups and get the most out of the of the accelerator.
The teams who attend the Academy represent some of the most innovative cleantech ideas in the country, and the event brings together a wealth of resources that help our teams improve their business models, network with mentors and speakers, and connect to the broader Northeast community.
Register HERE for our evening networking reception on June 11th.
---
** Be sure to bring a government-issued photo ID in order to enter the building as well as a laptop/tablet to complete exercises during the event.**
Agenda:
Day 1- Monday, June 11, 2018
7:30am - 8:15am: Registration and Breakfast (bagels, coffee and tea)
8:15am - 8:30am: Welcome to East Coast Academy - Beth Zonis, Northeast Regional Director, Cleantech Open
8:30am - 9:30am: Introduction to 2018 Cohort & Elevator Pitches
9:30am - 10:15am: 10 Tips for Entrepreneurs - Ted Yang, Ultra Capital
10:15am - 10:30am: Coffee Break
10:30am - 11:15am: Customer Discovery - Mitch Tyson, Chair and Co Founder, NECEC

11:15am - 12:15pm: Customer Discovery Workshop - Mitch Tyson, Chair and Co Founder, NECEC
12:15-12:45pm: Lunch
12:45am - 1:30pm: Finding Funds: When, What Kind, and From Whom - Tibor Toth, MassCEC
1:30pm - 2:15pm: Funding Opportunities Panel Discussion
Moderator: Tibor Toth, MassCEC
Speakers:
Rahul Bhalodia, Constellation
Dan Goldman, Clean Energy Ventures
Phil LaRochelle, Breakthrough Energy Ventures
Ally Yost, The Engine
2:15pm - 2:30pm: Break
2:30pm - 3:15pm: Financial Modeling - Suzanne Oakley, New England CFO Strategies
3:15pm - 4pm: Panel Discussion: Corporates, Innovation, and Partnerships
Moderator: Alistair Pim, NECEC
Speakers:
Ali Adler, Sealed
Hilary Flynn, National Grid
Dan Goldman, Clean Energy Venture Fund
4pm - 4:45pm: Pitching on Video - John Bowey, Videographer, Transmedia Vision
4pm - 4:45pm: 2018 Mentor Orientation - Rob Parker, Cleantech Open NYC Metro Deputy Director

4:45pm - 7pm: Networking Reception

Day 2- Tuesday June 12, 2018
7:30am - 8:15am: Registration and Breakfast (bagels, coffee and tea)
8:15am - 8:45am: Welcome - Alicia Barton, President, NYSERDA
8:45am - 9:30am: Keynote - Susan Hunt Stevens, Founder/CEO, WeSpire
9:30am - 9:45am: Coffee Break
9:45am - 10:30am: Telling Your Story - Wendy Kurtzman, Founder, College to Career Acting

10:30am - 11:15am: Building your Team - Kevin Brown, Hobbs & Towne

11:15am - 11:30am: Coffee Break
11:30am - 12:15pm: Legal Challenges for a Cleantech Startup
Moderator: Ben Stone, Mintz Levin
Speakers:
Sara Mattern, Foley Hoag
Steve Saunders, Sunstein
12:15pm - 12:45pm: Lunch
12:45pm - 1:30pm: Integrating Sustainability into Your Business Model
Moderator: Matthew Gardner, Sustainserv
Speakers:
Barbra Batshalom, Sustainable Performance Institute
Mick Gilbert, Fairstead
Anand Vasudevan, Spotimyze
1:30pm - 2:30pm: Tell Your Story Again! 1-minute startup pitches
2:30 pm - 2:45pm: Break
2:45pm - 3:30pm: B2B Sales Success for Entrepreneurs - Kent Summers, Author/Instructor, Sales Bootcamp for Start-ups
3:30pm - 4:30pm: Startup-Mentor Experience
Moderators: Tim Hoffman, New York Metro Director and Rob Parker, Deputy Metro Director, Cleantech Open
4:30pm-5pm: How to Make the Most of Cleantech Open - Tim Hoffman, New York Metro Director, Cleantech Open

5pm: Congratulations on Completing the 2018 East Coast Academy - Beth Zonis, Regional Director, Cleantech Open
---
Travel and Hotel Recommendations:
The Wells Fargo office is located exactly two blocks away from Grand Central Terminal and is easily accessible by walking, taxi, Uber or Lyft. For nearby hotel recommendations download this list.
Reach out to Beth Zonis bzonis@cleantechopen.org or (857) 400-0544 if you have questions.
---
Keynote and Welcome Speakers: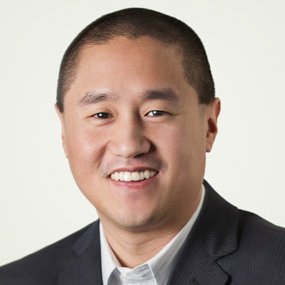 Ted Yang
Ted Yang has founded eleven startups and non-profits with total current revenues over $50MM and several exits. Six of these are CT companies including Cantata Media / Daily Voice, MediaCrossing, the Stamford Innovation Center and Social Venture Partners, CT. His career portfolio includes CTO and leadership positions at leading banks and funds including Ultra Capital, Citigroup, Tudor, Citadel, and Bridgewater. Ted is an angel investor with multiple exits, advisor to multiple companies and VC / PE firms, is Chairman of Connex International and sits on several other boards including ChemPacific Corporation and non-profits such as the Wiki Education Foundation. Ted is an MIT Engineer, has been featured in the Wall Street Journal, NPR and Fox Business News, and has spoken at MIT, Wharton, Babson, NYU, Columbia and Fairfield Business Schools.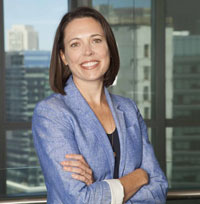 Alicia Barton
President, NYSERDA
Alicia Barton was appointed president and CEO of the New York State Energy Research and Development Authority (NYSERDA) on June 26, 2017. NYSERDA is a public benefit corporation that advances innovative energy solutions to improve New York State's economy and environment.
Ms. Barton has held public and private sector leadership roles advancing clean energy projects and companies for over a decade. Immediately prior to her appointment, Ms. Barton served as co-chair of the Energy and Cleantech Practice at Foley Hoag, LLP, a global law firm based in Boston, where her practice focused on representation of clean energy companies in emerging market areas such as offshore wind and energy storage. Ms. Barton's other private sector work included serving as chief of operations of the Global Utility business unit at SunEdison where she led teams working on utility-scale wind and solar projects.
Prior to her work in the private sector, Barton served as chief executive officer of the Massachusetts Clean Energy Center (MassCEC), a publicly supported agency that funds and accelerates the development of the clean energy sector. As CEO, Ms. Barton led all of MassCEC's investments, project finance, partnerships, and commercial operations across a range of clean energy technologies, and helped make the state a national leader in energy efficiency, renewable energy, and deployment of clean technologies.
Prior to serving as CEO of MassCEC, Ms. Barton was the Deputy Commissioner for Policy and Planning for the Massachusetts Department of Environmental Protection (MassDEP); Assistant Secretary for Environmental Review and Director of the Massachusetts Environmental Policy Act (MEPA) office; and Deputy General Counsel at the Executive Office of Energy and Environmental Affairs (EEA). She began her career at Foley Hoag as an associate in the firm's environmental practice.
Ms. Barton currently serves on boards of several organizations, including Greentown Labs, the Environmental League of Massachusetts, Efficiency Forward, and the Advisory Board for the New England Women in Energy and Environment (NEWIEE).
Ms. Barton earned a bachelor's degree in Natural Resources from The Ohio State University and a juris doctor degree from Boston College Law School.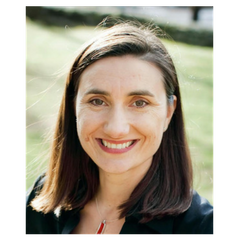 Susan Hunt Stevens
Founder & CEO, WeSpire
Susan Hunt Stevens is the founder and CEO of WeSpire, the positive business platform provides forward thinking companies with a technology platform to design, run and measure the impact of their employee engagement initiatives. She is a recognized expert in the use of social and game mechanics to drive positive behavior change. In 2015, she was named an EY Entrepreneur of the Year for New England.
Previously, Stevens spent nine years at The New York Times Company, most recently as senior vice president/GM of Boston.com, one of the largest news and information sites on the Web. She is a graduate of Wesleyan University and The Tuck School of Business. She serves on the board of the New England Clean Energy Council and the Sustainable Brands Advisory Board. She is one part of a two-CEO household raising a son, a daughter, and a guinea pig.
---
Cleantech Open Northeast Regional Sponsors: