2018 City of Sacramento's Youth Job and Resource Fair
Description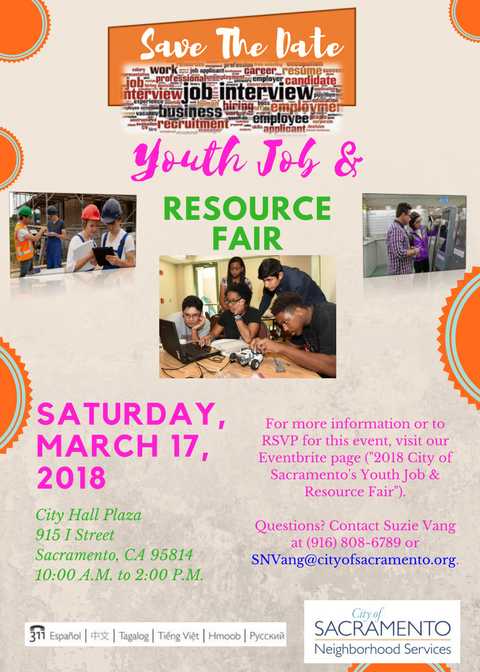 The City of Sacramento - Neighborhood Services Division will be hosting the City of Sacramento's Annual Youth Job and Resource Fair on Saturday, March 17, 2018 from 10:00 AM to 2:00 PM at Sacramento City Hall (Plaza area between 9th and 10th Street). This event is for youth ages 16-24 years.
*Please RSVP to attend this event.*
Should you have any questions, please contact Neighborhood Services at (916) 808-6789.
Do not miss out on this incredible opportunity to meet, talk, and connect with Sacramento's training programs and employers. #SacYouthWorks2018
If you would like to partcipate as a Vendor, please contact Suzie Vang at SNVang@cityofsacramento.org.