2018 City of Phoenix Head Start M.A.N. C.A.V.E Fatherhood Summit
Sales Have Ended
Registrations are closed
Thanks so much for your participation in this year's summit. We hope you learned a lot and look forward to next year's event! Phoenix Head Start Birth to Five Program MAN CAVE Team
Sales Have Ended
Registrations are closed
Thanks so much for your participation in this year's summit. We hope you learned a lot and look forward to next year's event! Phoenix Head Start Birth to Five Program MAN CAVE Team
Description
The City of Phoenix Head Start Birth to Five Program Fatherhood Initiative and the City of Phoenix My Brother's Keeper are pleased to host the 2018 M.A.N. C.A.V.E. (Men All Need to be Caring, Actively-Engaged, Vested, and Encouraged) Fatherhood Summit. This day and a half long summit will generate support for 300 attendees by connecting them with resources needed to become better parents and overcome challenges they may face. Attendees will also learn strategies to enhance their education, work, and family outcomes through a variety of workshops, a panel discussion, and TED Talk Presentations!
Hours of the summit will be as follows:
Thursday, April 19th - 7:30 am - 3:30 pm
Friday, April 20th - 8:00 am - 12 Noon
For registered attendees, free parking will be in the West Parking Garage located at 185 N. 2nd Street. Please print your parking voucher as you will provide it upon entering the garage! If you do not have your voucher with you, you will be asked to sign in when you arrive.
Any cancelled regisitrations must be done by Thursday, April 12th.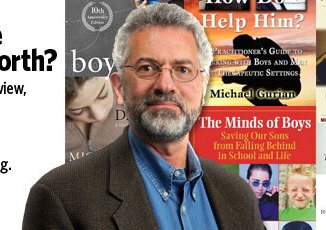 Our exciting keynote speaker Dr. Michael Gurian, a renowned educator, marriage and family counselor, and New York Times bestselling author, will guide attendees down the path of strengthening their efforts to be engaged, committed, and responsible fathers.