Description



Community Partners for Better Health and its partners presents the 15th Annual Choose and Move Festival Saturday February 24,

2018 at the Cambridge Recreation Center located on 3930 Cambridge Street.
Open to the public at no charge
The festival will begin promptly at 9:00 a.m. and last until 2:00 pm. The objectives are to encourage participants to engage in more physical activity and to provide education on the importance of physical activity and nutrition in preventing chronic disease. Activities are available for all age groups.
There will be wholesome fun for everyone in the family! The festival features free and low cost health screenings, Zumba, and dance instruction, nutrition classes and health education information. There will be an opportunity to speak with a registered dietitian about food in relation to obesity and several chronic diseases and to a pharmacist about medications.
To add to the fun we will have a prize drawings. Many great items to include a 32' HD flat screen TV. Everyone who attends and participates is eligible for entry into the prize drawings.
Health Screenings Galore...
Blood Pressure
Blood Sugar
Bone Density
Dental
Vison
Hearing
Foot
HIV/Aids
Prize Drawings:
The festival features many health related and other exhibitors/vendors with great information and giveaways!
* If you are interested in becoming an exhibitor or vendor
please email cpbh2724@earthlink.net or call (702)256-2724
You may also visit our webpage at www.communitypartnersforbetterhealth.com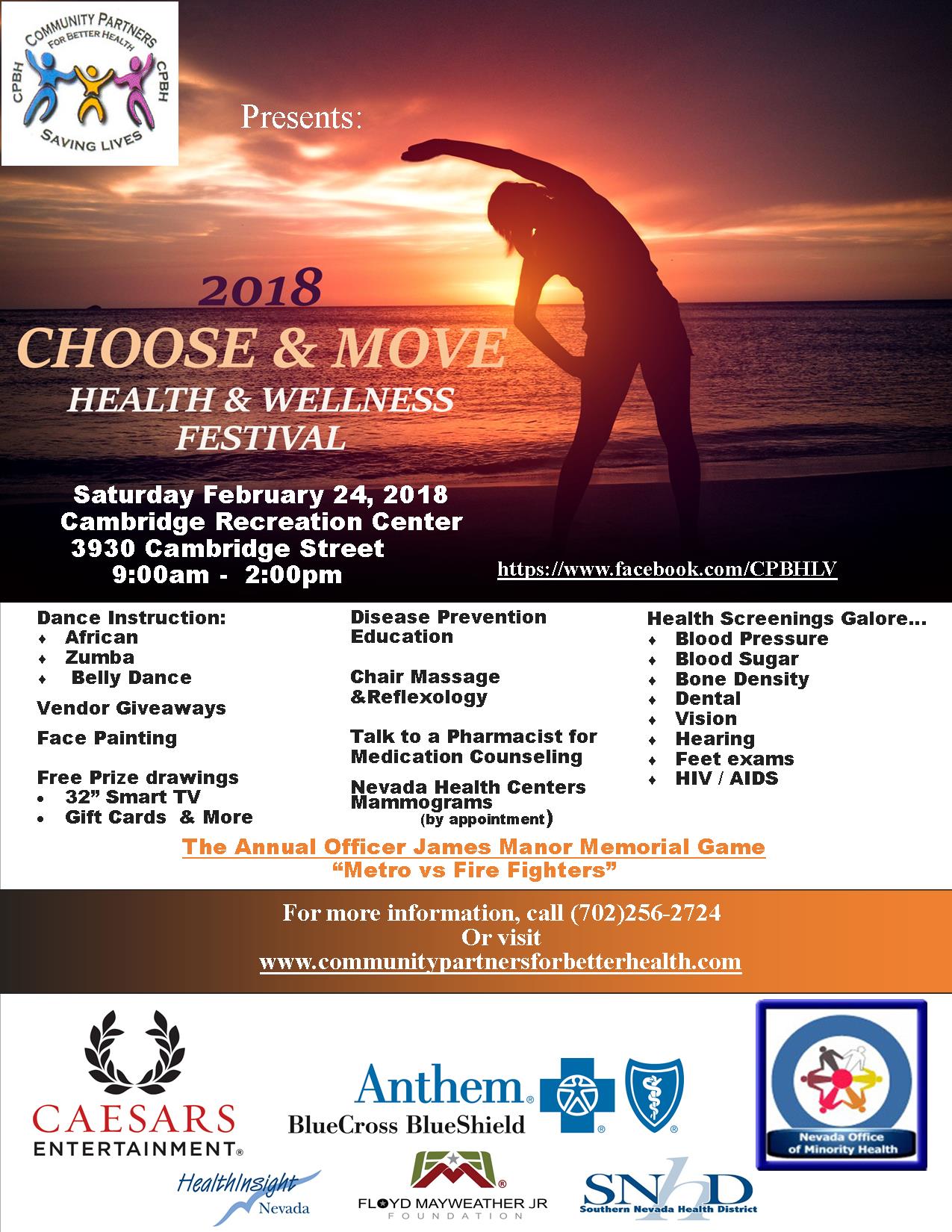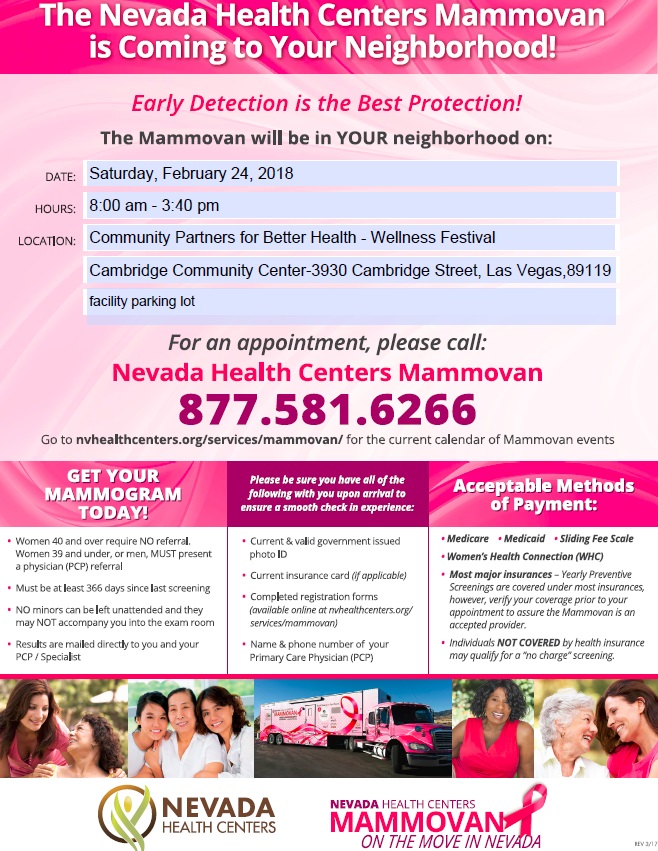 ---
Click Below to like us on Facebook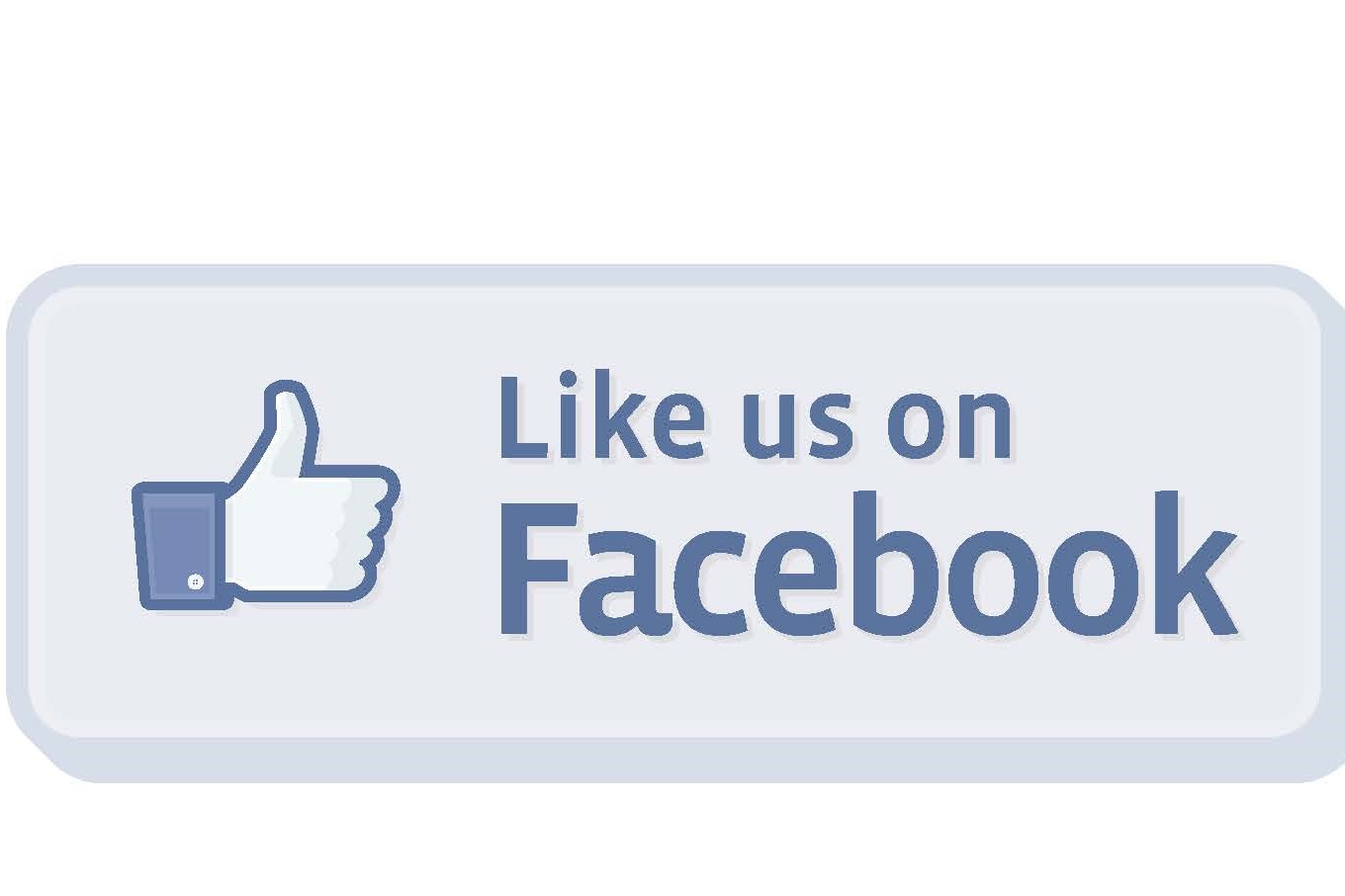 ---


2018 Choose & Move Hosts: