2018 Chicago Summer Spirits (Whiskey, Tequila, Vodka & More) Tasting Festiv...
Description
Before summer's end prepare your taste buds to enjoy an array of spirits - vodka, rum, tequila, whiskey and really whatever else your heart desires. Settle in to discover what may be your new fave for the fall!
Spirit enthusiasts unite as you embark on a journey to connect, build relationships and create new memories. This event is photo ready and selfie centered.
Enjoy an intimate setting with spirits reps showcasing their brands!
Check in location: Concrete Cowboy (646 N Franklin St) - $5 Dollar Beers and $7 Effen Cocktails. Selected Discounted Appetizers - Quesadillas, Mac and Cheese, etc (please see staff)
Second Location: Trophy Room (170 W Ontario St): $4 bud lights, $6 Ketel One cocktails, $3 sliders, $10 pizzas (cheese, sausage, or pepperoni),, $4 Bud Lights, $6 Ketel One Cocktails, $3 Sliders, $10 Pizzas (Cheese, Sausage, or Pepperoni).
Check out who is going on Facebook:
https://www.facebook.com/events/1908755532481923
Get Paid For Bringing Your Friends:
https://www.eventbrite.com/affiliate-register?eid=47868748716&affid=221682350
Attend this event for free and win a trip for 2 to Dublin for St Patrick's Day - Discover how HERE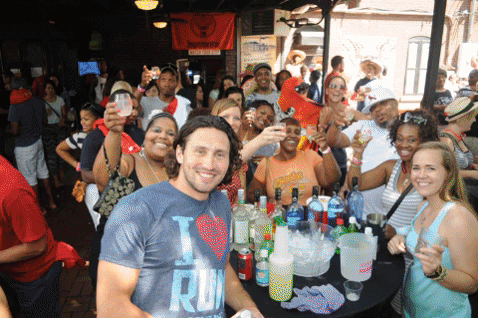 Featured Brands
1. Banhez - www.banhezmezcal.com
2. Blue Chair Bay Rum - www.bluechairbayrum.com
3. Bluecoat Gin - www.bluecoatgin.com
4. Brenne - www.drinkbrenne.com
5. Canned Cocktails -www.cutwaterspirits.com
6. CH Distillery - www.chdistillery.com
7. Cruzan Rum - www.cruzanrum.com
8. Effen Vodka - www.effenvodka.com
9. FEW - www.fewspirits.com
10. KOVAL - www.koval-distillery.com
11. Old Elk Distillery - www.oldelk.com
12. PRP Wine - www.prpwine.com
13. Sipsmith Gin - www.sipsmith.com
14. Soul Boxer - www.soulboxer.com
15. Spice Note Tequila - www.spicenotetequila.com.
16. VA Distillery - www.vadistillery.com
17. Vokin Vodka - www.vokinvodka.com
18. Widow Jane - www.widowjane.com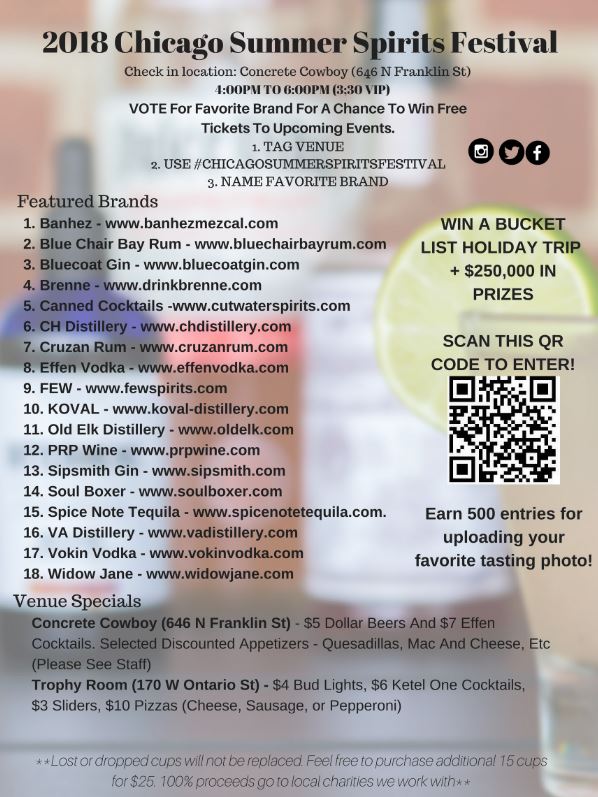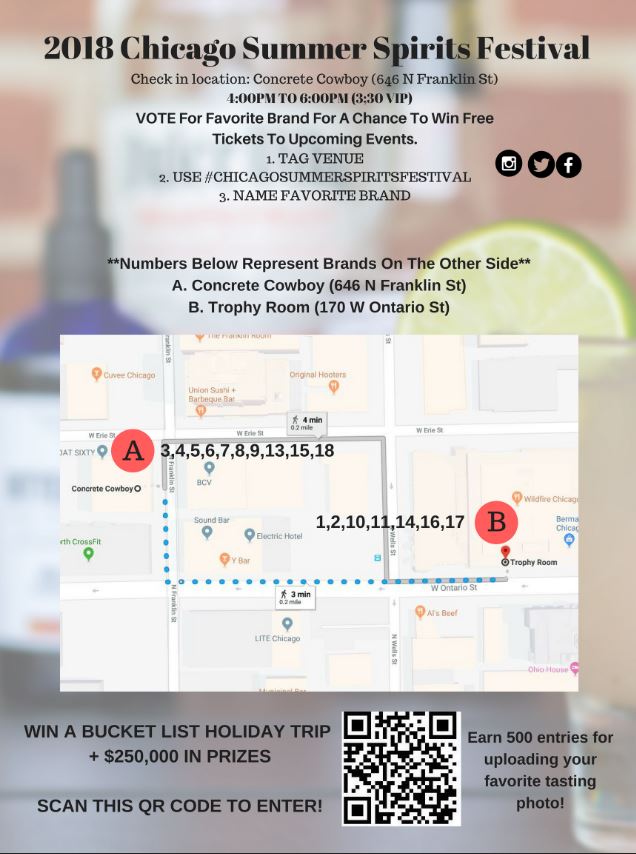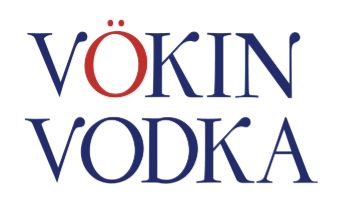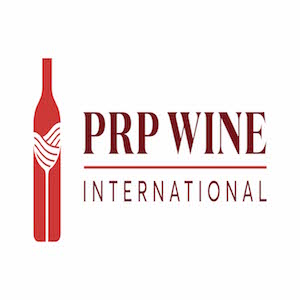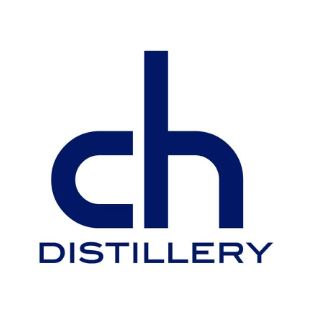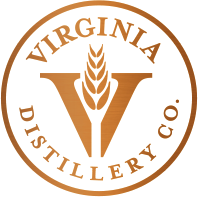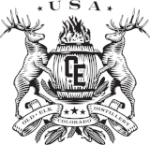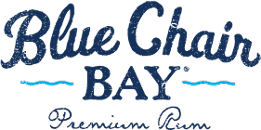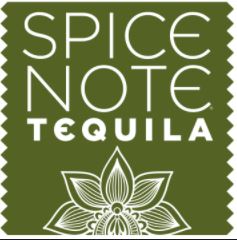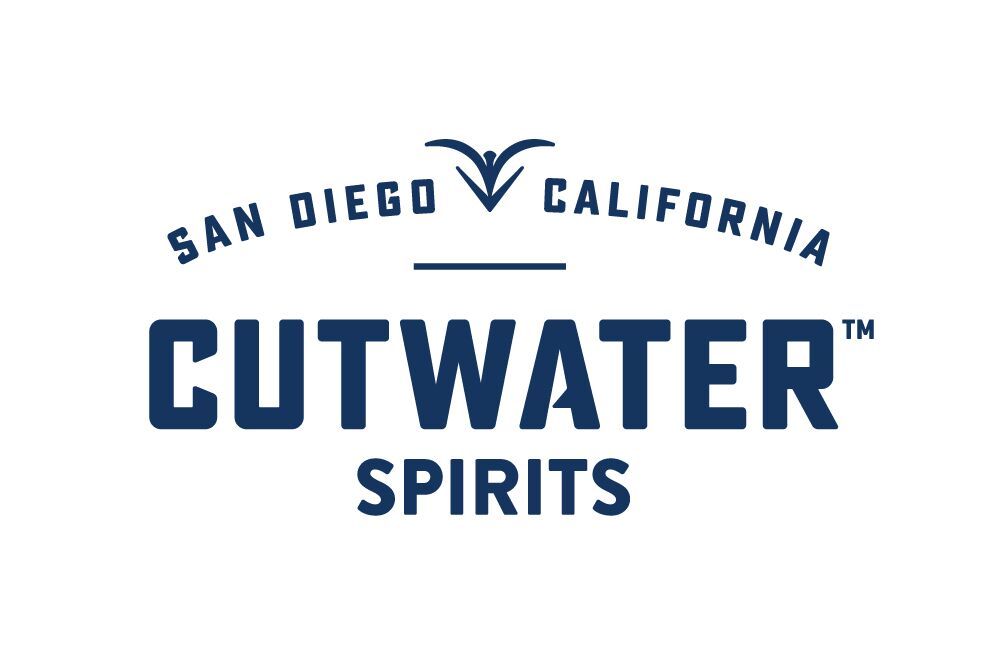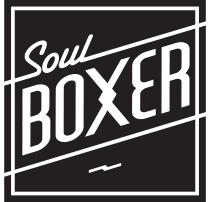 Package Includes:
*2 Hour Spirits Tasting (2 1/2 for VIP, VIP Start Time 3:30PM)
* 15 Tasting Tickets (.25 oz Pours)(More available for purchase - 100% charity)
* Featured Food & Drink Specials: Coming Soon!
* Vote for Top Brands (Use #SummerSpiritsFestival #Chicago and Tag Venue!)
* Fun Giveaway (VIP Only)
* VIP Perks
* First Time Lyft users, use code BeSocial for $5 in rides!
* Portion of proceeds benefit local charity
When: 4pm-6pm (General Admission) 3:30pm-6pm (VIP)
Why: Enjoy an afternoon of connecting with friends, family and spirits enthusiasts alike! #BeSocial
Who: A great crowd of professionals eager to taste, connect and learn about a variety of spirits currently in the marketplace
21+
No Refunds
Event complies with all state liquor laws
FAQ:
What do I need to check in?
Please be prepared to show your QR code on a mobile device to be scanned or a printed ticket.
Unable to attend?
Unfortunately, there are no refunds, but you can transfer your ticket to a friend. Login to your Eventbrite account, select transfer and edit the attendee info.
Any additional questions feel free to email info@besocialscene.com
*We Do Not Price Match, Credits or Refunds (prices go up and down based on capacity and promotional offers, Social Scene does not match a past or future price)